Insight
Q&A with De Structura curators Anastasia Lemberg-Lvova and Yana Ustymenko
Recently, the Kogo Gallery in Tartu, Estonia announced it will be holding a guest exhibition titled 'Unveiling Structures', showcasing the remarkable works of 36 contemporary artists and cultural professionals from Europe from July 20 to August 6.
The show was organised by De Structura, an initiative that aims to empower young art professionals through knowledge and connections and make their ideas heard by art institutions and decision makers. There will also be a series of online talks with the artists and art practitioners.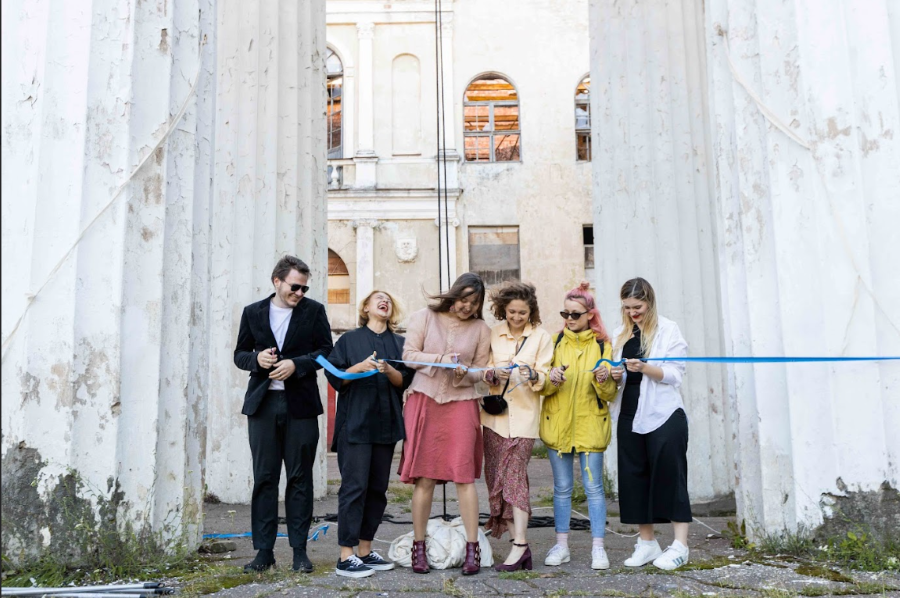 In our ever-changing world, as we find ourselves constantly reflecting on the past, its values, and its impact on our present lives, 'Unveiling Structures' offers a fresh perspective. From a performance by Ania Duldiier exploring artificial intelligence and consciousness to an AI-generated newspaper by Wen Chen, 'Unveiling Structures' will showcase the insights of young artists, curators, researchers and other art professionals as they navigate the process of transformation and seek contemporary solutions to address historically inherited challenges.
To better understand the project and its significance, we talked with the De Structura founder Anastasia Lemberg-Lvova and curator Yana Ustymenko to learn about the concept of the exhibition, its highlights, and what it aims to challenge.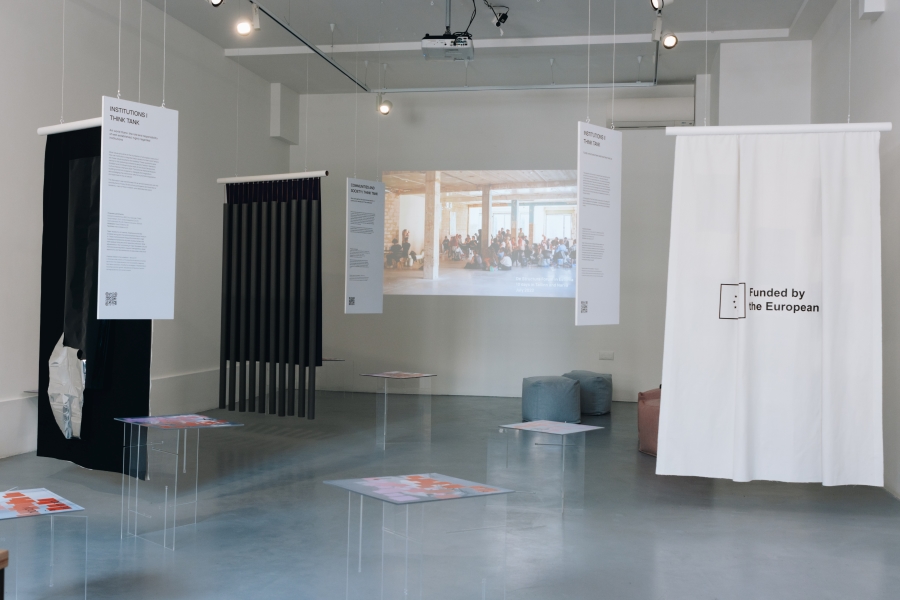 How does this project differentiate itself from your previous experiences?
Yana: During my transition from school to university, I participated in several initiatives that focused on social involvement and policy-making, including Model UN and Active Citizens programme launched by the British Council. Both projects, to put it very simply, provide a platform to address different issues and perspectives and to encourage collaboration. Yet, the art sector somehow wasn't much involved in any of these conversations. Later, during my studies and already in my professional life, I learned to focus more on what makes various disciplines different rather than looking into how they interconnect. It's a natural process, to some extent, but also isn't very helpful in navigating through today's much more complex world.
Anastasia: From 2010 until around 2020 I was an active member of the European Youth Parliament, going to over 40 events, running the nonprofit in two countries and taking part in international governance. During that time I experienced a working environment that was very empowering and that started lacking when I was transitioning into the art sphere, after receiving a degree in Fine Arts. So I decided to use my skills from the nonprofit and create a collaborative project that would provide young art professionals with the tools to be successful in their pursuit of a meaningful career and in bringing innovation to the art world. That led to organising a 10-day forum for 100 young European art professionals from 25 countries in Estonia in 2022 and a year full of collaborative projects that followed.
De Structura can be understood as a tangible display, as it is the logical continuation of the previous work that we've done. It does, however, have its own unique character.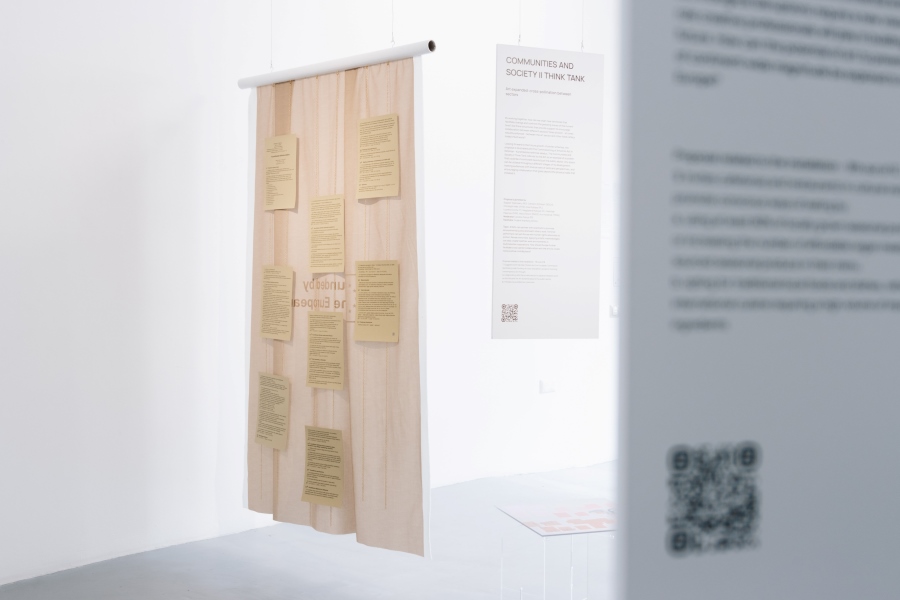 Art expanded: cross-pollination between sectors (an introduction to the report illustrated with the Commissioning of Artworks Act in Estonian - Kunstiteoste tellimise seadus). © Luisa Greta Vilo
In the context of this exhibition, what are the specific attributes that define a contemporary artist?
Yana: Recently, I came across a podcast where a speaker talked about the tendency to separate art from politics, emphasising their desire to keep the two distinct. However, what I see in my work and in our upcoming exhibition is a growing interest or perhaps necessity for artists and art professionals to address the many crises we are dealing with these days. When we just started working on 'Unveiling Structures' and were looking through the many artworks and curatorial projects of the De Structura participants, of course not all but certainly many brought these many crises to attention: How do AI and technology shape our perception of the world? What types of relationships do we build with the natural world in times of environmental crises? How do we emancipate from the values and rhetoric promoted by capitalist monoculture? How is our identity shaped by authoritative regimes? The list goes on. Again, this doesn't apply to all the works, but this urge to speak up and bring attention to the many issues we are tackling today has a very strong presence in the exhibition.
Anastasia: Definitions vary depending on whom you ask, with some emphasising financial success and others looking for purity of artistic expression. What is true in any case, is that contemporary artists tackle topics heatedly discussed at political forums, touching on climate change, gentrification, displacement, security - that list is lengthy. Art, regardless of medium, communicates these challenges in a unique and impactful way. Contemporary artists are intertwined with the issues we strive to improve, shaping our future through diverse artistic expressions.
The concept of the exhibition is intentionally broad. Many artists work with performance art and sound, while others work with installations. How do you organise the space so that they can co-exist in one place?
Yana: Figuring out how to show a wide range of individual artworks was only one of the many challenges we faced in preparation for this exhibition. It certainly has been a challenge for us, to provide enough space to show this complexity without overwhelming the viewer. In the gallery, these different elements of the project are not separated by rigid borders, they are not scattered in different corners. They quite literally stand right next to one another. The question of coexistence for us is about different disciplines and roles in the art sector but also about the sector itself and its co-existence within a larger system.
Anastasia: Dialogue serves as a common thread throughout the exhibition, capturing the essence of diverse artworks. Even within the virtual rooms, artworks curated for the augmented reality exhibition engage in dialogue through the topics they explore. The presentation of the report is interlinked with the specific content, creating an installation that breathes life into otherwise dry and pragmatic ideas. Art has the power to effectively communicate concepts that may seem inaccesibleon paper.
tech & culture virtual room featuring the work of Andreas Fürer and Sonjoi Nielsen, Wen Chen, Ganna Duldiier, Leonardo Tomassi © Luisa Greta Vilo
What part of the exhibition do you believe will leave a lasting impact on the audience?
Yana: During the De Structura Forum, one of the challenges we discussed was the lack of attention toward art practice as a profession. Since financial benefits are usually not the main reason why one makes art, the practice is still sometimes perceived as a hobby. As a result, many young artists have to juggle between several jobs to pay their rent and to find time and resources to continue working on their creative practice. Enthusiasm is often abused in the form of poor payment, exploitation of labour, lack of recognition and credit, and so on. The mere possibility to create work depends on many factors: financial support, time, safety, and access to knowledge are just a few examples. No wonder why the art sector is often characterised by a lack of diversity. I hope this exhibition will encourage the viewer to question their preconceived assumptions about what it means to be an artist or an art worker. I hope it will motivate them to support young professionals, especially artists who don't enter the sector with inherited privileges.
Anastasia: I believe that each person will take away a unique experience from the exhibition. This project opens up new possibilities for combining different fields, challenging the notion that they cannot coexist. In the past, I encountered resistance when expressing my diverse interests in both art and politics. However, I firmly believe that combining seemingly unrelated elements propels us forward. Whether approaching De Structura from an artistic or policy-oriented perspective, it can broaden horizons. It invites everyone regardless of their background to explore the art world and encourages conceptual thinkers in art to engage in conversations that influence their surroundings.
I am sure this exhibition will give a rise to many talented artists. In the light of the ongoing progression, how do you envision the future of these contemporary artists evolving after 'Unveiling Structures'?
Yana: If not for the support of ArtLink, we wouldn't be able to show most of the works at the exhibition due to spatial and financial reasons. Working with these constraints, we were trying to find additional possibilities to provide space for the artists to introduce their practice. That's one of the reasons for developing a public programme; it consists of a series of online conversations that will run throughout the entire duration of the exhibition. I hope these efforts will help their work get better visibility and attention. We are already seeing many collaborative projects between the De Structura participants, and I hope there will be more in the future after this exhibition.
Anastasia: As part of the initial project outline, a large forum for over 100 participants took place in Estonia last year. Following this, art professionals formed smaller groups and embarked on their own projects, including exhibitions, workshops and residencies. Initially, there were 14 collectives, but spontaneous collaborations also emerged among individuals outside the formed groups. For example, Isadora, Miriam, and Catherine collaborated on a contemporary dance performance, which we discovered while preparing for the exhibition. One group focused on climate issues and obtained institutional patronage, while another group just held an exhibition in Helsinki. These collaborations and opportunities foster a sense of connection, security, and creativity among the artists, addressing the precarity often experienced in the art sector. We hope these experiences and partnerships will open new doors for our participants.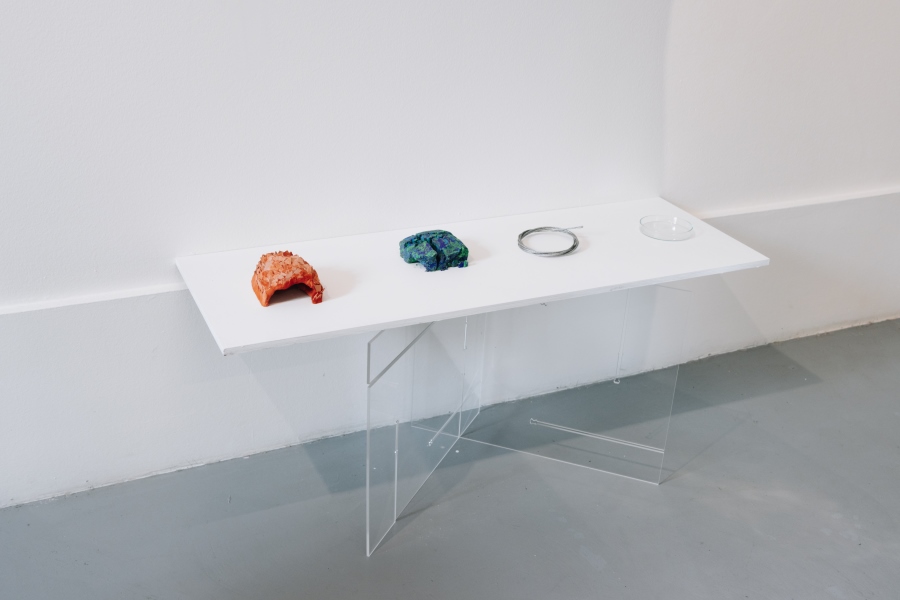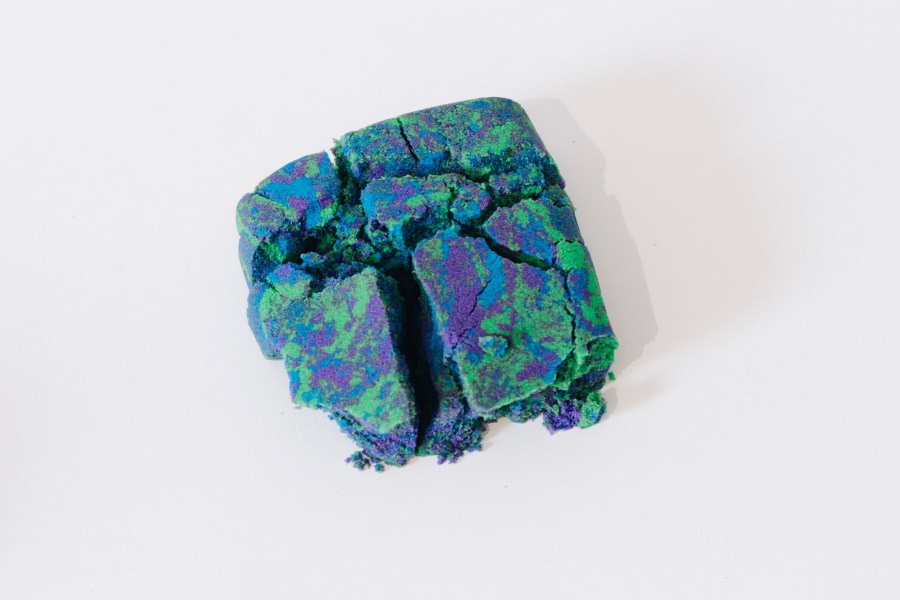 Currency: turning your artistic practice into a business (an introduction to the report illustrated through an installation with the contributions from Improper Walls gallery). Courtesy of Improper Walls © Luisa Greta Vilo
What are the key factors or qualities that an artist must have to become a part of projects like this one?
Yana: Going back to last year's participants, I think there was a shared belief that change requires action. That all the many different things we don't like will not disappear on their own. That we should be proactive.
Anastasia: I personally believe that these are ambitious individuals with a keen interest in international collaboration. The artists who are willing to overcome obstacles for new opportunities and are grounded in the belief that they should not be exploited or undervalued. If I had to choose one word to summarise their characteristics, it would be ambitious. Over the past two years, I have witnessed their drive and determination as they pursue their goals in various fields. Each person has their unique aspirations and is actively working towards achieving them.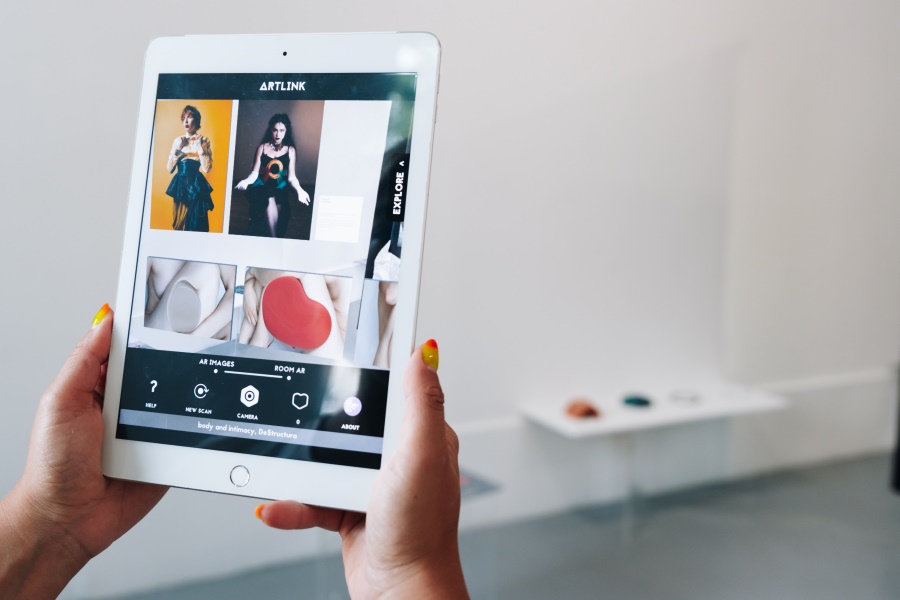 body & intimacy virtual room featuring the work of Justyna Tuchorska, Catherin Schöberl, and Miriam Poletti. Photo: Luisa Greta Vilo
What is the specific meaning behind 'unveiling structures'? More precisely, which stereotypes does the exhibition aim to dismantle or challenge?
Yana: When choosing a title for the exhibition, there was a translation concern related to the plural word "structures." That's why we even considered going with the "Unveiling Structure" instead, referring to the art sector. But the singular form didn't properly communicate what we intended to say. Some artists never get their work to the galleries because their cities or villages are ignored financially and creatively by the system, providing little opportunities for their professional growth. Other artists struggle to work in the field because academies taught them the craft but not how to navigate through the sector. Some never had the resources to attend academies or to buy materials to work on their practice and improve their skills. So "Unveiling Structures" brings attention to the many factors that influence one's work and consequently what we see in the galleries. It's never really one structure we are talking about.
Anastasia: 'Unveiling Structures' aims to challenge the stereotype that artists are useless by shedding light on their vital role. During the early days of the pandemic, a survey ranked artists as the most redundant profession, but we've been advocating for the recognition of art's significance in everyday life. Removing art from our surroundings would lead to a dystopian environment devoid of joy, driven solely by functionality. Cultural and art events have a profound impact on mental health, and the overall well-being of communities. By peeling back this misconception, we reveal the importance of art and culture in enriching our lives. In today's ever-changing world, art plays a crucial role in our ability to relate with the world and adapt to its ever-changing nature. 'Unveiling Structures' invites viewers to explore the perspectives of young contemporary artists and embrace their vision.
This interview has been condensed for clarity and brevity.
'Unveiling Structures' will take place at the Kogo Gallery, in Tartu, Estonia from July 20 to August 6. Doors open from Tuesday to Sunday between 1pm and 7pm.
Curious to learn more about the powerful role of art? Don't miss our Q&A with world-renowned Argentinian artist Tomás Saraceno on his latest show 'Web(s) of Life.'
Credits for the Main photo: Installation view © Luisa Greta Vilo
Inspire our community
A global community of enthusiastic and curious ones. Diverse voices. Subscribe for free to share your vision and enhance our art-filled world.


To leave a comment you must
sign in