Events
Review of 'Momo' — an unsettling exploration of emotion and movement
A recent performance of 'Momo', by Israeli choreographer Ohad Naharin in collaboration with the Tel Aviv–based Batsheva Dance Company at Lisbon's Centro Cultural de Belém (CCB) was an enthralling journey into an imaginary realm of raw and tender movement and emotion, showcasing Naharin's idiosyncratic artistic vision and commitment to pushing the limits of contemporary dance.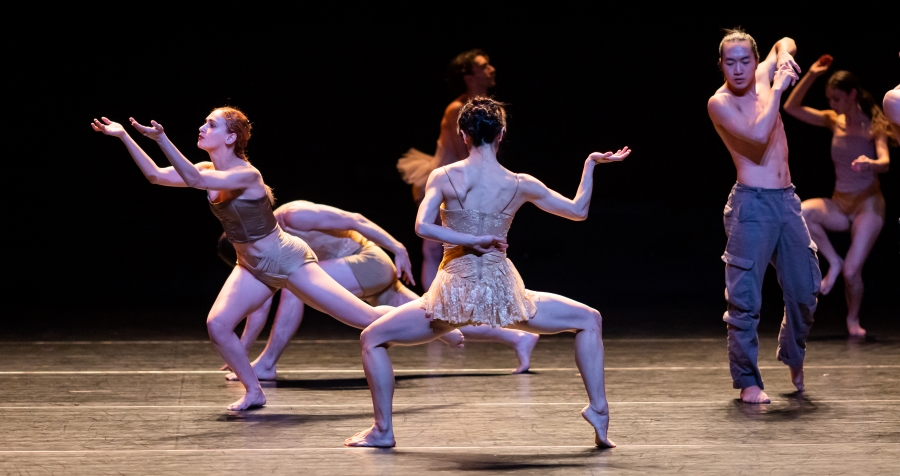 Ohad Naharin, one of the world's most influential contemporary dance luminaries, stepped down as Batsheva's artistic director and became house choreographer in 2018, handing the reins to former dancer Gili Navot. From the opening moments of the performance, it was evident that Batsheva Dance Company continues to be guided by Naharin's distinctive aesthetic. The dancers demonstrated an exceptional ability to embrace his philosophy and practice of movement, known as "Gaga", which arose following Naharin's personal experience of redefining his relationship with his own body after a back injury.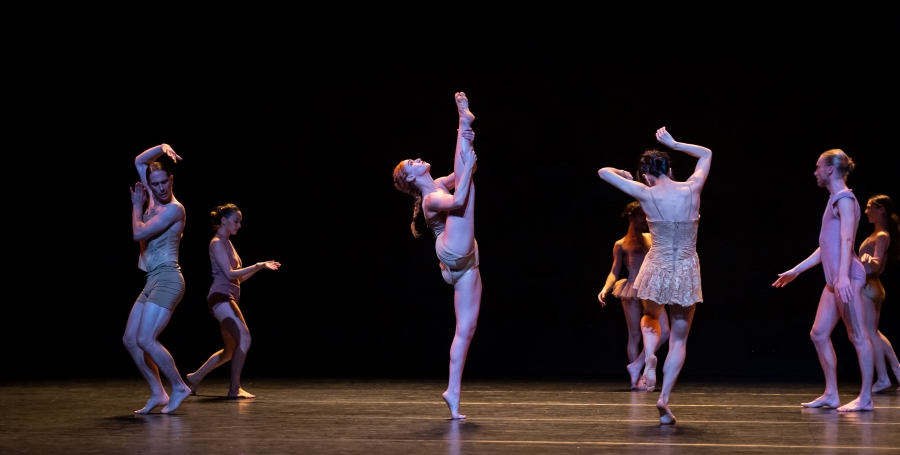 Gaga: Letting go
Gaga consists of dancers taking part in improvisatory classes in which they respond to verbal cues and focus on what they are experiencing rather than looking at their body in mirrors. In 'Momo', dancers explore their internal sensations and impulses, liberating their bodies to unearth novel forms of movement.
The performance was accompanied by Laurie Anderson and Kronos Quartet's album Landfall, which accentuated the dancers' emotions, infusing it with intensity.
As described by the dance company, 'Momo' possesses two distinct souls: One embodies myths of deeply-rooted masculinity, while the other seeks an individual and distinct DNA. As these contrasting themes intertwine, viewers experience a kind of catharsis.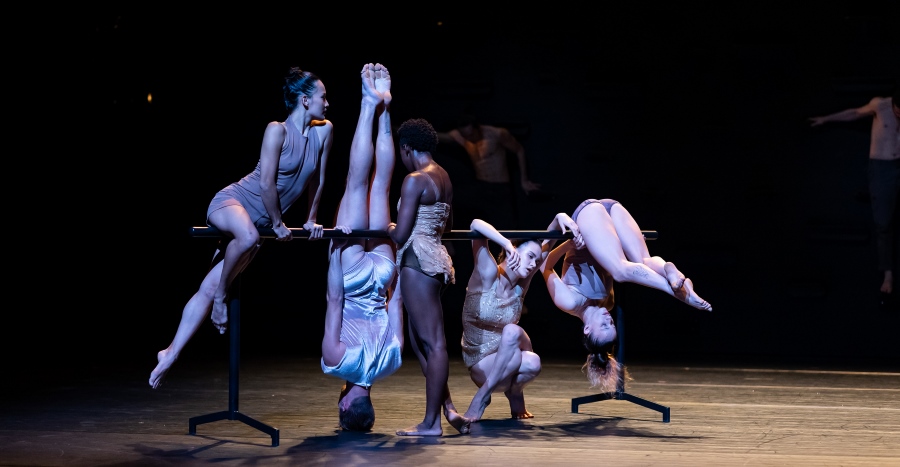 There is something about Gaga that makes you realise that joy and pain and sadness can live in the same space; they don't contradict each other,
Naharin once said, in an interview with the New York Times. Momo epitomises this idea. The audience was kept engaged and surprised throughout the performance, with unexpected elements of freedom, cheekiness, and playfulness.
Ohad Naharin's signature style was unmistakable in 'Momo.' Batsheva Dance Company, guided by Ohad Naharin's auteur's eye, delivered a performance that showcased their continued dedication to exploring the mysterious depths of movement and emotion — or to put it more simply, to going "gaga."
As an Art de Vivre subscriber, discover more radically different contemporary dance choreographers pushing the limits of dance. Don't miss our Keersmaeker/ Lopez/ Ekman review — a show-stopping performance.
Credits for the Main photo: © ASKAF
Inspire our community
A global community of enthusiastic and curious ones. Diverse voices. Subscribe for free to share your vision and enhance our art-filled world.


To leave a comment you must
sign in