Insight
Swan Lake: The greatest ballet of all time?
The Varna International Ballet's production of Swan Lake will be performed at the New Wimbledon Theatre in London on February 10. It will be part of the company's 75th anniversary celebration and they will be performing in London for the very first time in its history. Helmed by Daniela Dimora and Peter Tuleshkov, they have achieved much success in their home country of Bulgaria and abroad.
Here we delve into the story of Swan Lake and reflect on why it is one of the greatest ballets of all time.
Story of Swan Lake: A tale of doomed love
Everyone knows — or should know — about the story of Swan Lake, in which a princess is cursed to turn into a swan. It's a battle between good and evil, but most importantly, it's a tale of doomed love.
Swan lake has cemented itself as one of the most famous ballets in history. According to the official Royal Opera House in London's website, The Royal Ballet in London's 16th March 2022 performance of the classic Russian piece at the venue was its 1044th. It has also been performed countless times around the world.
Ask anyone walking down a busy metropolitan city like London, New York or Vienna to name a ballet and they are likely to immediately name Swan Lake. But here lies a question: Why is Swan Lake one of the best ballets of all time? What makes it so serene and has propelled its ongoing legacy for more than a millennium?
History of Swan Lake: First performed at Moscow's Bolshoi Theatre
Russian Composer Piotr Ilyich Tchaikovsky was invited by the Moscow Imperial Theatre to compose the music to Swan Lake in 1875. Tchaikovsky, perhaps best known for his 1812 Overture, which famously employed cannon fire for its climatic and bombastic finale (symbolising Russia's triumphant defence against Napoleon's failed invasion) and many of his ballet compositions such as The Nutcracker, Sleeping Beauty and of course, Swan Lake.
Another key figure in the Swan Lake story is the choreographer Julius Wenzel Reisinger. Originally a dancer who travelled and performed frequently in Austria and the newly formed Germany as the lead soloist before returning to Czech to transition from dancer to choreographer, his endeavours eventually led him to Moscow — one of the most important cities in the world for ballet. Here he would be the first to choreograph Swan Lake.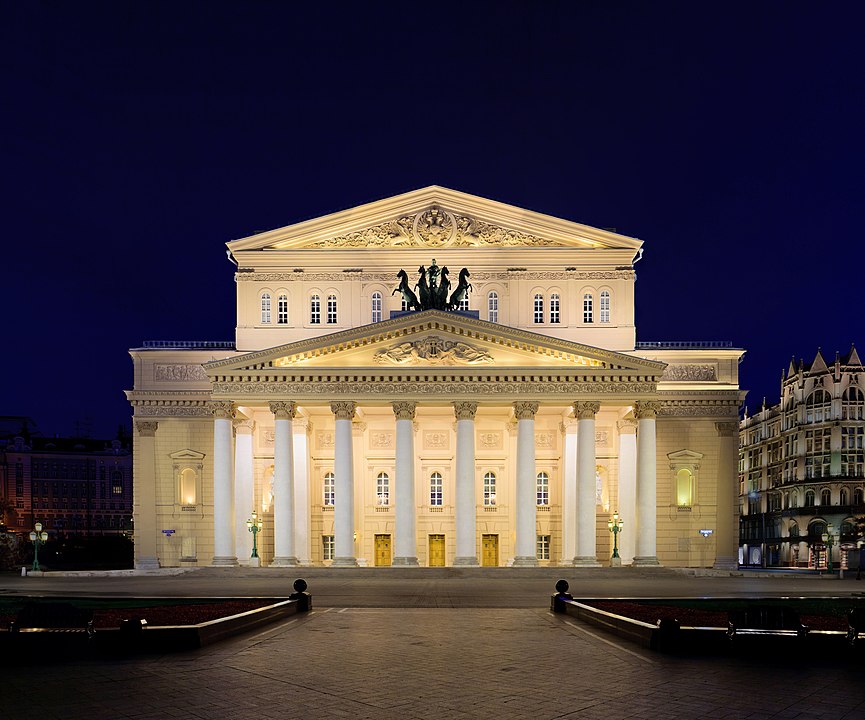 The ballet was first performed in 1877 at Moscow's Bolshoi Theatre. It was at first, unsuccessful and considered a major flop but it was performed from 1877 to 1883. It was not until 1895 that the work truly got the worldwide recognition it deserved at the Malinsky Theatre in St Petersburg when the role of Odette/Odile was performed by Italian ballerina Pieria Legnari who perfected the dancing technique and is held to the gold standard of Odette/Odile.
With each movement, portraying wickedness, corruption, despair and sorrow, she wowed audiences and attracted much acclaim. The ballet has from then on been performed all around the world and is now considered by many to be Tchaikovsky's magnum opus alongside The Nutcracker and Sleeping Beauty although sadly he died before it reached the sensational heights it has now become.
But what exactly is Swan Lake, and what has made its legacy so enduring?
While the story of Swan Lake changes in different productions, the original one is four acts long and approximately three hours long. Many other productions tend to shorten the length of the piece to around two hours or two and a half hours.
It's a love story between Odette, a princess who transforms into a swan and prince Siegfried. Siegfried promises to fall in love with Odette and only Odette in order to either escape a wicked stepmother or break the curse that transforms her into the swan — depending on the production.
However, an evil magician or demon (again, depending on the production) Rothbart arrives with his daughter Odile, who looks exactly like Odette. Odile entices the young prince into her arms, portraying a heartbroken Odette who mournfully watches from the side-lines in devastation over the loss of her love.
There are numerous endings differing from a tragic end where both Siegfried and Odette die together to ones where Siegfried manages to break the curse by killing the evil sorcerer and live happily ever after with Odette. It was in fact in the Soviet Union where the ballet was still popular that the ending was first changed to a happy ending in keeping with Soviet ideals.
The backstory behind the narrative is as elusive and mysterious as the black swan herself. While the love story takes inspiration from various European folktales particularly from Germany and Russia, who originally came up with the story for the ballet has never been revealed. Some experts believe it to have been the creation of Reisinger. Others claim it was created by Moscow Imperial Bolshoi theatre directors. While accounts may differ, the timeless tale of doomed romance and European fabled curses resonated with audiences throughout Europe, furthering its popularity and legacy.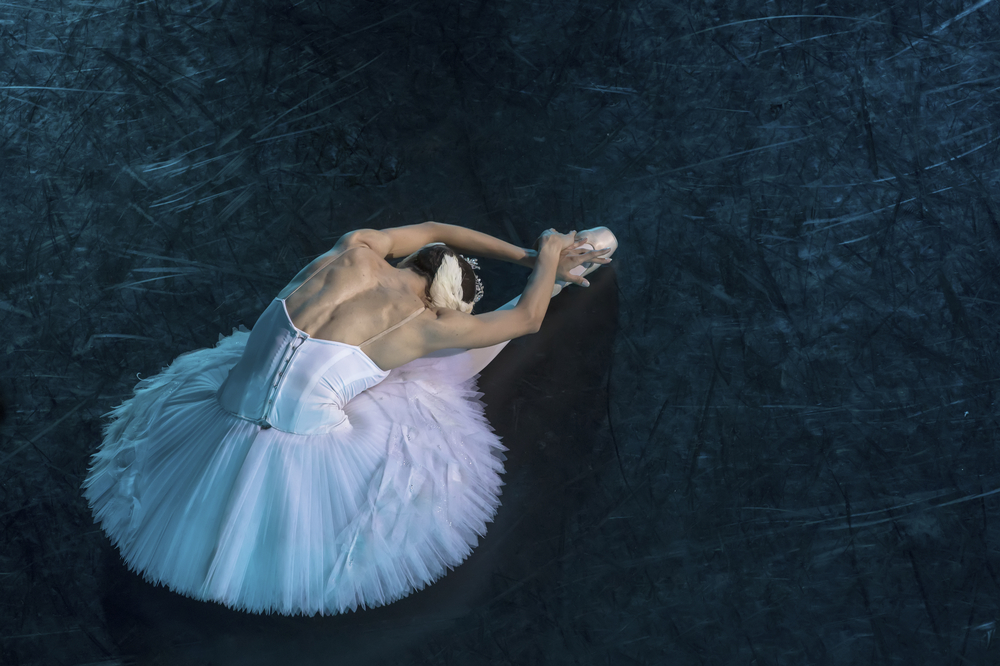 Another way of looking at Swan Lake
Within the love story lies various themes of devotion, faithfulness and virginity. These themes were very important to society at the time.
The swan is an animal that mates for life and has become a symbol of beauty and elegance. In England, there are laws against eating swans. In European tradition they are also seen as symbols of chastity, beauty and monogamy. In fact, the swan is said to suffer intensely when they lose a mate, often calling for their mate long after they have died.
Similarly, Odette, to be free, must marry only one man, and when she feels betrayed by her one lover, she resolves to die.
Siegfried, having been tempted away from monogamy and the chastity by the temptress black swan, meanwhile, brings chaos into the world. He must ask for forgiveness from the innocent Odette — in line with Christian ideas of repentance.
Maybe that's why it caused so much controversy within the adamantly atheist Soviet Union and the ending was changed. But these contrasts of lust and chastity highlight one of Swan Lakes most vital aspects and what makes it so unique and important in the ballet world.
A demanding and enchanting piece
The role of the White and Black Swan is a very demanding role for any ballerina to take on. Each movement must correlate with the White or Black swan, to establish a stark contrast.
Odette (the white swan) is more vulnerable, sorrowful, and innocent, a tender performance that must be performed evoking elegance and sadness. Odile (the Black Swan), meanwhile, is cunning, seductive, and confident, moving with grace to seduce Siegfried. It is physically demanding and is well known as one of the hardest roles any ballerina can perform and therefore whenever a production of Swan lake, especially by a major ballet troupe is performed the audience are witnessing a master class in ballet from whoever is taking on the lead female role.
Swan Lake is also famous for its corps de ballet. Technically precise and accurate, each dancer is physically tested to the maximum of their abilities while performing in complete unison to mimic the movements of the flock of swans. When put together and with such a rigorous rehearsal schedule, the choreography is mesmerising.
Add on top of that the master class music by Tchaikovsky who perfected the score, creating iconic soundscapes that represent each dancer's role. And with a story with such emotional weight, the music often builds on these feelings, capturing in its atmosphere the joys of innocent love, the wicked seduction and the tragic and doomed sorrow, all amplified by both the performers and the enchanting score.
Swan Lake is like the animal it's named after: Majestic, beautiful, elegant, and tenacious. A spectacle of some of the most strenuous yet beguiling choreography ever put to stage.
Ready to time-travel to other great performances? Don't miss our interview with the Royal Opera House's First Artist Sae Maeda.
Photo Credits: © Shutterstock
Inspire our community
A global community of enthusiastic and curious ones. Diverse voices. Subscribe for free to share your vision and enhance our art-filled world.


To leave a comment you must
sign in