Events
A Q&A with the Royal Opera House's Sae Maeda
Japanese dancer Sae Maeda joined the Royal Opera House in 2017 and was promoted to First Artist in 2022. She is currently starring as Clara in Peter Wright's production of 'The Nutcracker', which runs through to January 14, 2023.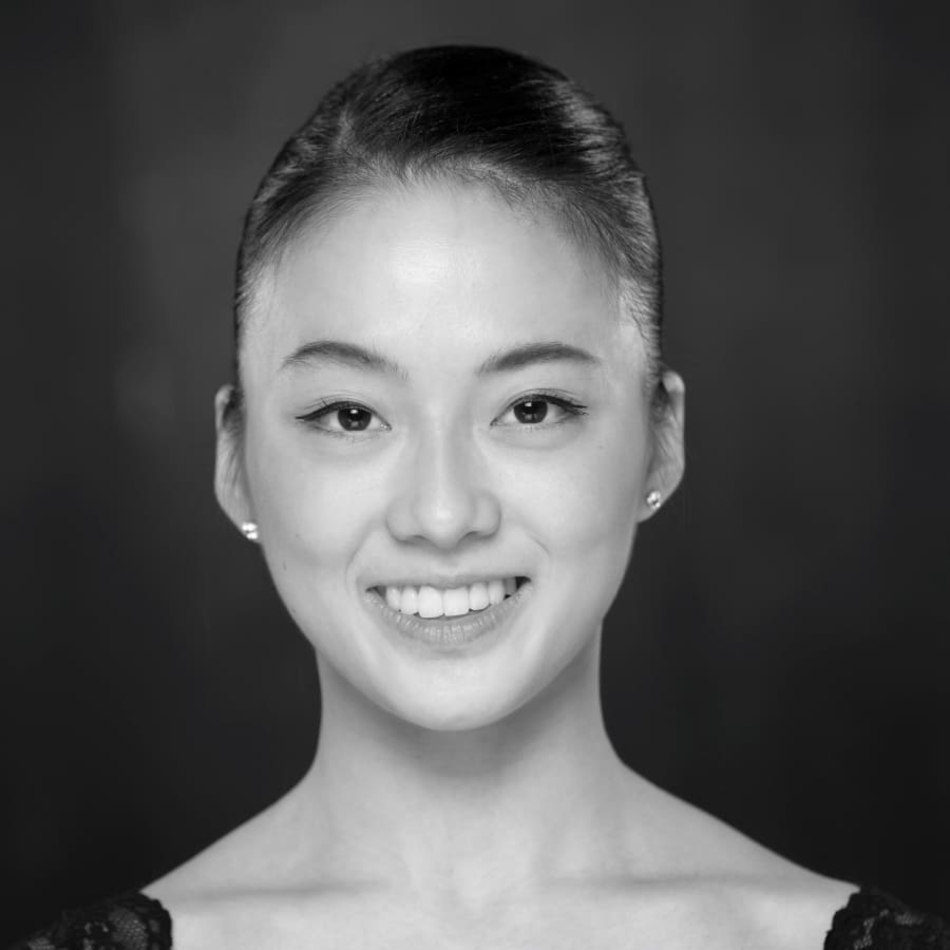 The 19th-century two-act ballet, originally choreographed by Marius Petipa and Lev Ivanov, encapsulates the magic of E.T.A Hoffman's story, in which Clara and the Nutcracker rebel against the Mouse King and encounter a Sugar Plum Fairy in the Kingdom of Sweets. Russian composer Tchaikovsky's exceptional score also contributes to its otherworldly feeling.Here, Maeda tells Art de Vivre about how her career as a ballet dancer kicked off, what makes Peter Wright's production so special, and her dream role in the future.
Article slider: "34: the Royal Opera House's Sae Maeda"
William Bracewell as the Prince and Fumi Kaneko as the Sugar Plum Fairy in The Nutcracker, The Royal Ballet © 2018 ROH. Photograph by Alastair Muir
Art de Vivre: How did you get into ballet?
Maeda: I started dancing when I was just seven years old. When I was 15 I took part in the Prix de Lausanne — one of the biggest ballet competitions for young people. I then got a scholarship to train at the Royal Ballet School for three years. I finally went on to join the Royal Opera House, and this is my sixth year at the company.
How do you feel about this next production of The Nutcracker? What makes it so special to you?
I'm so excited. The Nutcracker is so special. It was the first ballet production I watched when I was seven, and I still remember the excitement I felt — the magical feeling that arose in me as I watched it. It is just wonderful: The costumes, the music, the story — everything works perfectly together and it is also so Christmassy.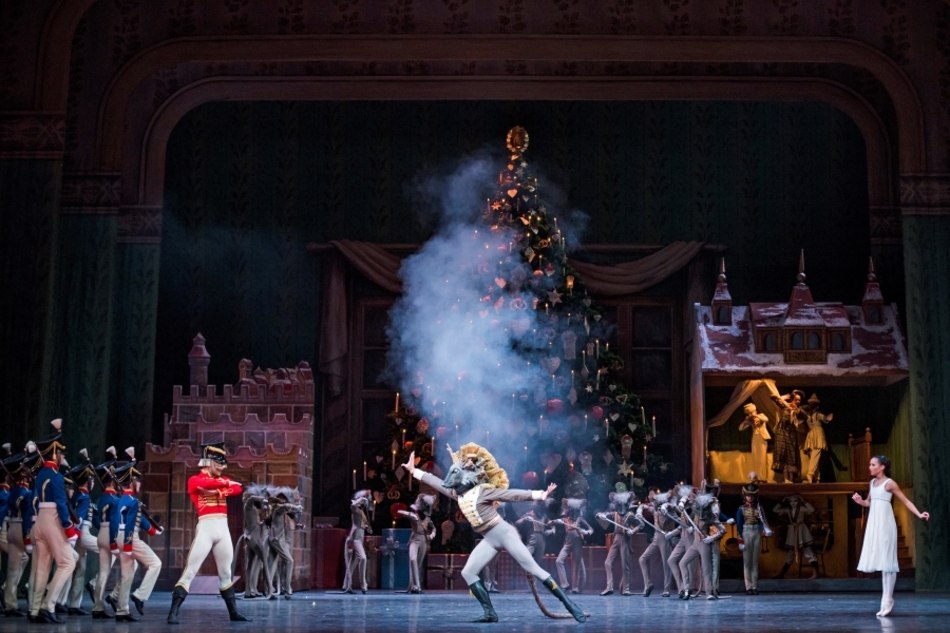 What has your day-to-day training routine been like over the past weeks?
We usually have a class early in the morning and then have a 15-minute break. Between noon and 6 pm we practise, stopping only for a one-hour lunch break. Then the show starts at around 7.30 pm. It is quite challenging, but I really enjoy it.
We start to rehearse about four weeks before we begin. I think because Clara doesn't really move from the stage, stamina-wise it is hard. I have to stay in character for around two hours.
Would you say this production is more modern, or does it stay true to the original version?
It is still so traditional. When I started ballet around eight or nine, I watched this production on a DVD a lot. I feel like this is very similar to how it was then, and I guess it will be forever.
Article slider: "35: The Nutcracker"
Photo 1 - Artists of The Royal Ballet in The Nutcracker, The Royal Ballet © ROH Tristram Kenton, 2013. Photo 2 - Nicol Edmonds as The Mouse King in The Nutcracker © 2015 ROH. Photograph by Tristram Kenton. Photo 3 - Gary Avis as Drosselmeyer in The Nutcracker, The Royal Ballet © 2015 ROH. Photograph by Tristram Kenton
What is your interpretation of Clara like? Can you tell us a little about your role?
I think of her as a really adventurous little girl. I wish I had her imagination. I also like being Clara because I feel the same excitement for Christmas that I felt when I was a kid.
What are your long-term goals and dream roles?
It was always my dream to work for the Royal Opera House, and I still can't believe I am performing here. Performing the role of Clara was a dream come true too.
For the next five or ten years, I want to continue performing within this company. We have such a beautiful theatre, and I never get bored of it. Every time I step onto the stage, I feel so much gratitude. But my dream is to perform Juliet in Shakespeare's 'Romeo and Juliet' one day.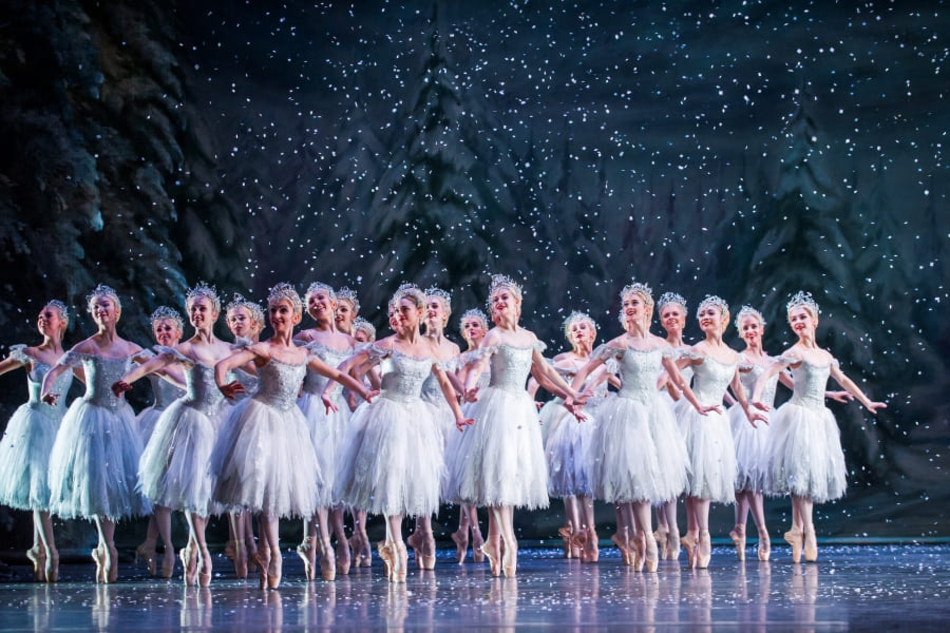 The Nutcracker is just one of many festive events taking place at the Royal Opera House this month. If you missed tickets to The Nutcracker, stream it online or catch it in your local cinema over the festive period.
Looking for more inspiring performances to enjoy? See our guide to delightful concerts taking place in London this winter.
Credits for the Main photo: Artists of The Royal Ballet in The Nutcracker The Royal Ballet © 2018 ROH. Photograph by Alastair Muir
Inspire our community
A global community of enthusiastic and curious ones. Diverse voices. Subscribe for free to share your vision and enhance our art-filled world.


To leave a comment you must
sign in