Travel
3 of the best: restaurants in Rome
From saffron risotto to the after-dinner drink amaro, the Italian capital is renowned for its mouthwatering aperitivos, lengthy lunches and decadent suppers. Here are three of our favoured spots to eat in the Eternal City for an ideal culinary experience.
Il Marchese: Noble Roman restaurant inspired by a classic movie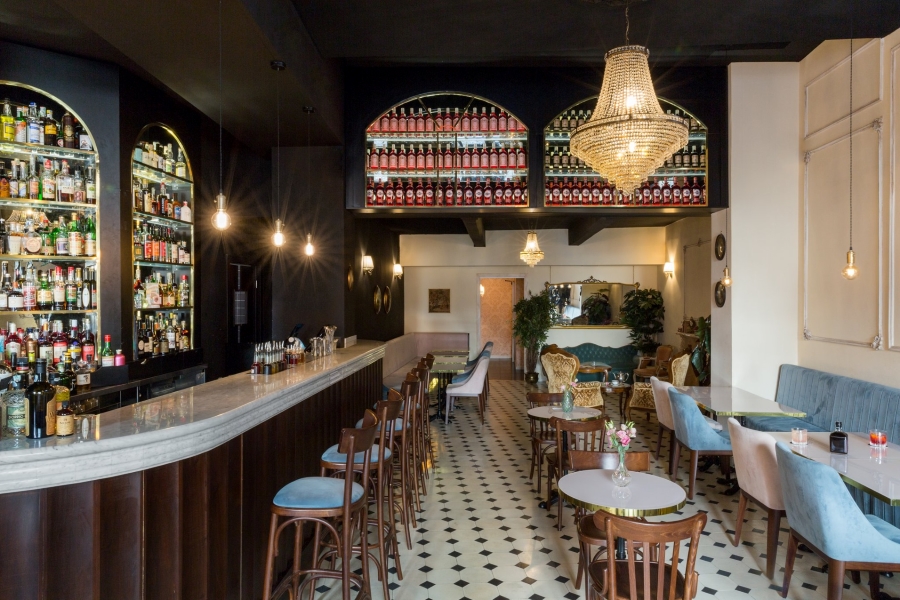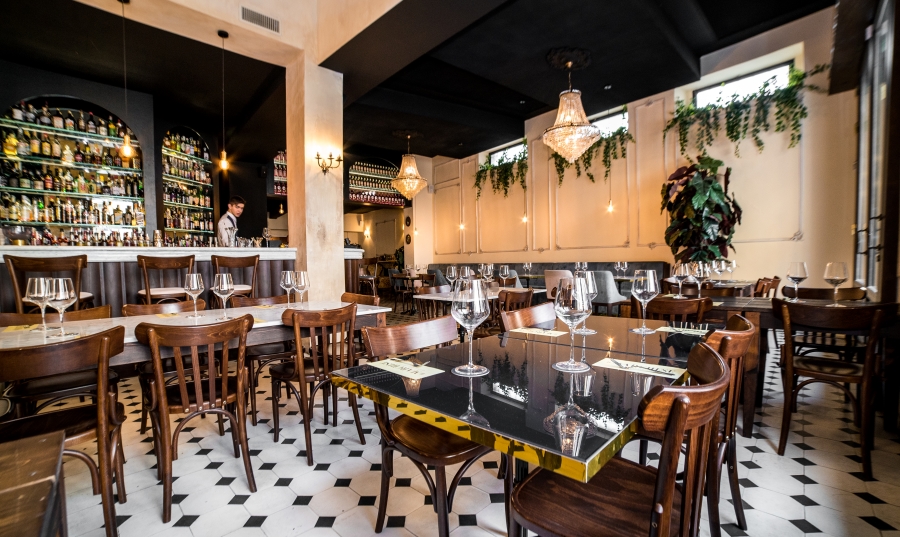 Named after the 1981 Italian film Il Marchese del Grillo directed by Mario Monicelli, and often frequented by embassy officials, this elegant yet laid back palazzo-based Roman restaurant is a place you'll want to return to time and again for its hearty meals and vibrant atmosphere.
Located in the bustling Via di Ripetta neighbourhood, just a stone's throw away from the Tiber, Il Marchese has been operating since 2018 and features an impressive Amaro Bar as well as a menu of delicious classic Roman dishes, with an elegant yet rustic decor reminiscent of the city's osteria traditions.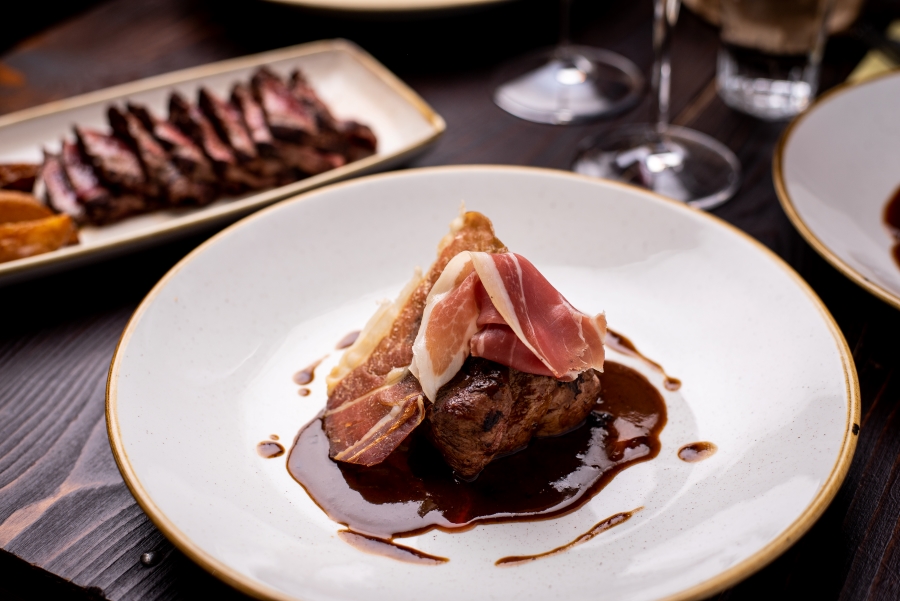 This is an excellent place to try classic local dishes with a twist such as Martriciana (pork cheek, with tomato sauce and pecorino sauce) and Cacio & Pepe (Cheese and pepper). Their Saffron Risotto with stewed beef tail and its sauce is divine. Other irresistible signature plates include Saltimbocca veal fillet, which is so tender it melts in your mouth, and squash blossom with caramelised soya, which was surprisingly delicious.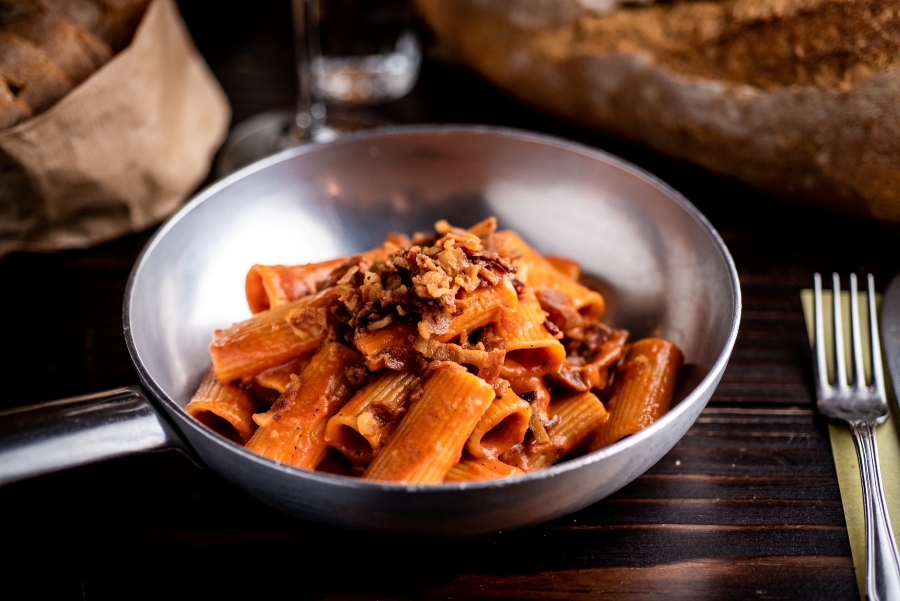 Their thoughtful dessert menu is so tempting it can be overwhelming so if in doubt, go for their rich layered tiramisu (classic or pistachio) and end the meal off the Italian way by letting the friendly waiter pour you a small glass of amaro (which translates literally as 'bitter') — perhaps a glass of Amaro Dente di Leone La Valdotaine from the Valle d'Aosta, with its intense aroma and herbaceous hints.
Il Marchese
Via di Ripetta, 162, Rome
Aventina: A hidden gem serving delectable local produce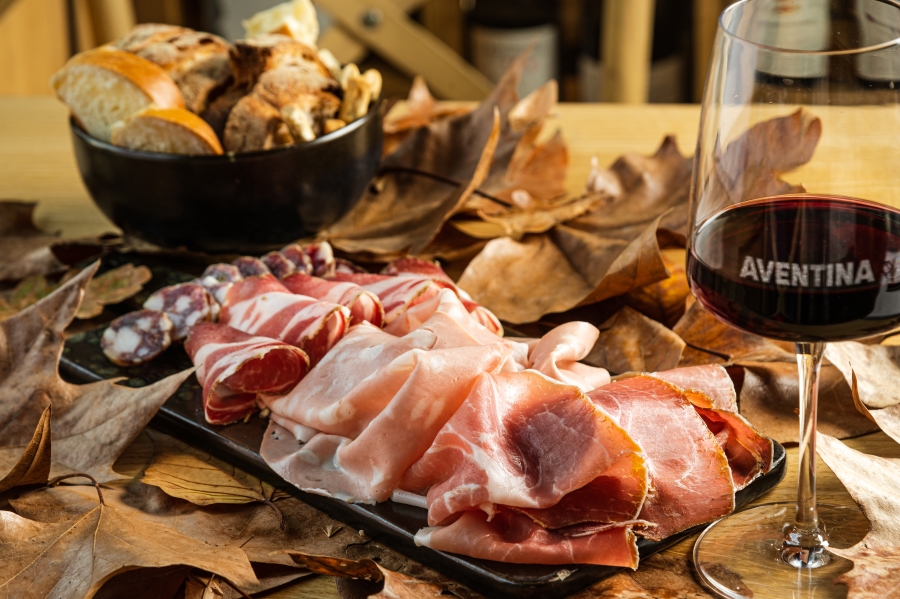 A hidden gem near Rome's only pyramid, the pyramid of Cestius, this is a superb spot for a laid-back lunch with friends or a business meeting in which you'll be surrounded by stylish locals on their lunch break.
A shop, restaurant and butcher, it's a super cosy place to stop by to buy some local produce to take home as souvenirs and to sample quality Italian cuts of meat (which are not only delicious but are sourced from non-intensive farms) alongside a lovely basket of different kinds of fresh, artisan bread.
Their ravioli filled with ricotta cheese and eggplant "alla Norma" is rich and enjoyable and will almost certainly please your palate, but you can also opt for a Marchigiana beef tartare, seasonal mushroom soup, or bacon wrapped chicken with seasonal mushrooms and béarnaise sauce among other tasty traditional dishes. They also serve other tantalising international plates such as Japanese Wagyu beef and Danish-style tenderloin.
Their wine-list is enviable and the friendly staff are always on hand to advise you on which wines to pair with your food.
Aventina
Viale della Piramide Cestia, 9, Rome
Settimo: Incomparable views of the Eternal city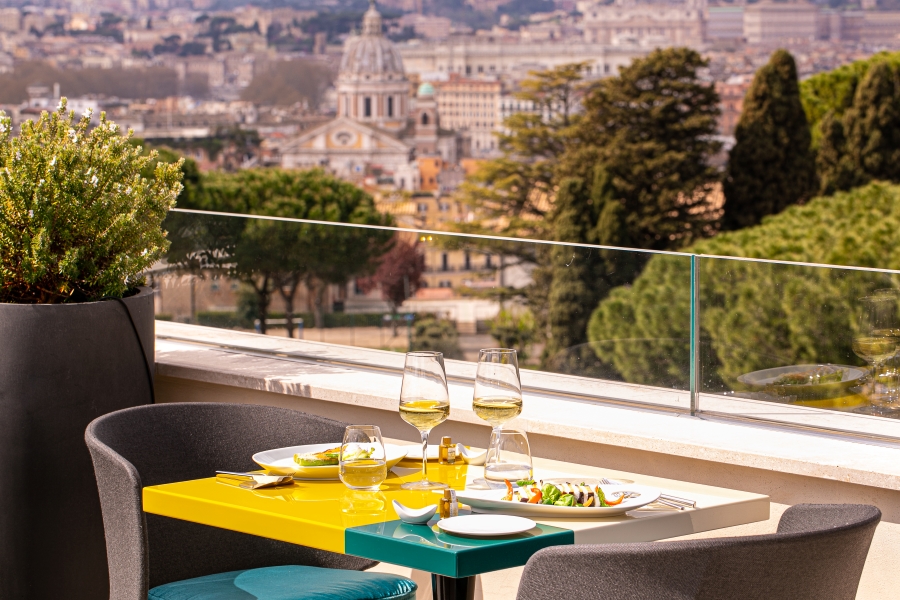 Head up to the seventh floor of the 5-star Sofitel Roma Villa Borghese and you'll be taken away by the incomparable view of Rome spread out before you.
The restaurant, with its sleek, bold, plant-filled interiors, is named after the seven kings of Rome and the city's seven hills as well as after its location in the glamorous hotel, and is all about Roman cuisine with a contemporary twist.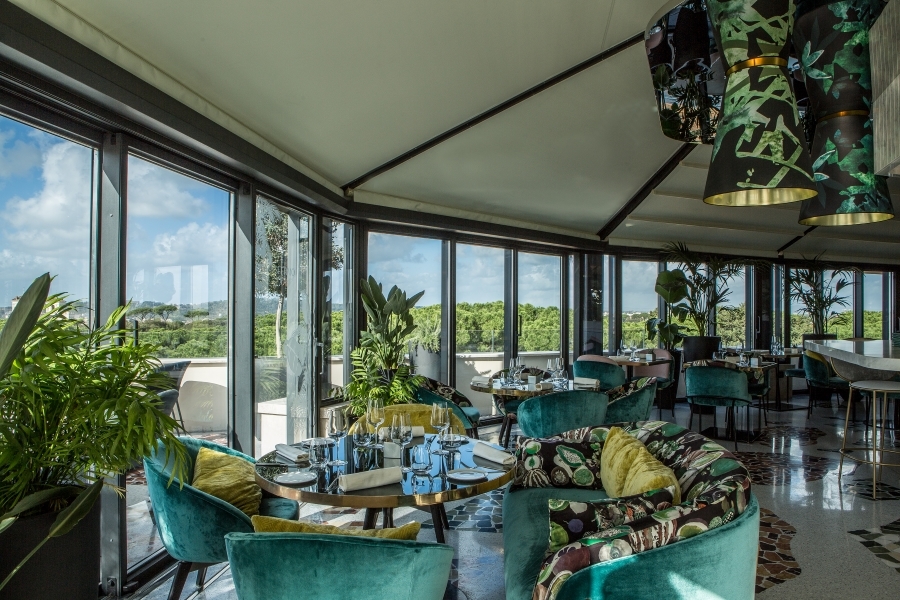 While looking out at the beautiful Villa Borghese gardens and St. Peter's Basilica among many of the city's iconic monuments, perhaps opt for fresh cocoa tortellini stuffed with beef cheek stew, seared turbot filled with sweet and sour spinach, roasted pumpkins and orange sauce, or rosmarine-scented roasted beef fillet. You're also going to want to try their rich, creamy coconut with raspberry and ginger crumble before ordering an espresso. Then, head out to explore the nearby Villa Borghese Park where you'll find the world-renowned Borghese Gallery.
Settimo
Via Lombardia 47, Rome
If you're looking for more great restaurants in Rome, check out our review of Michelin-starred Moma.
Main photo: Settimo Restaurant - Roman Cuisine & Terrace dehors
Inspire our community
A global community of enthusiastic and curious ones. Diverse voices. Subscribe for free to share your vision and enhance our art-filled world.


To leave a comment you must
sign in