Events
World-class pianist Drew Petersen kicks off New York's 92nd Street Y's Tisch Music Season — a sublime performance
Recently, the young American pianist, Drew Petersen, made his mark at the 92nd Street Y, New York (92NY), one of New York's leading cultural hotspots, giving a dynamic recital of Corigliano, Chopin, Ravel and Robert Schumann in the newly renovated Buttenwieser Hall.
The 92nd Street Y (92NY) is a hotspot for cultural enrichment, brought to New York city from the greatest artists and visionaries from all over the world. The 92NY's Tisch Music Season started with a series of sensational pianists, including Sir Stephen Hough, Sir András Schiff, and Fred Hersch.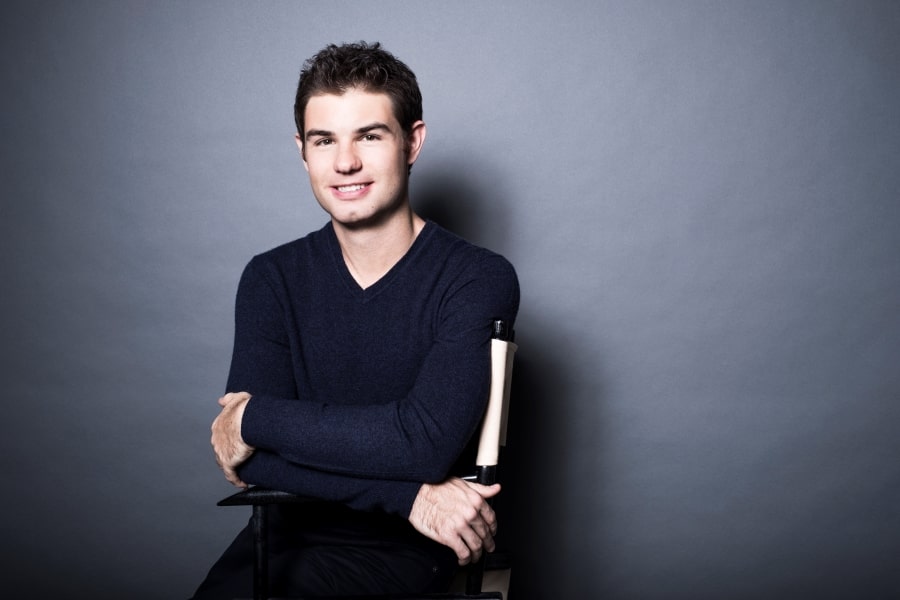 An early start for a prodigy pianist
Drew Petersen may be the youngest pianist in this concert series line-up, however, having started his career while barely out of diapers, his reputation certainly precedes him. At age five, while many are learning to play a basic major scale, Petersen was making an appearance at Carnegie Hall's Weill Recital space. By age 10, the Steinway company was inviting Petersen to perform for its 150th anniversary in Manhattan.
Petersen's prodigy status has been recognised by many publications, including the New York Magazine, the documentary 'Just Normal', and in a book about exceptional children by Andrew Solomon, 'Far From the Tree'.
Petersen is a graduate of the Julliard School, where he completed his graduate music studies followed by an Artist Diploma as a Kovner Fellow. In addition to his musical accolades, Petersen graduated cum laude from Harvard University with a bachelor of liberal arts in social science at age 19.
In recent years, Petersen has been the recipient of many prestigious awards, including the 2018 Avery Fisher Career Grant, winner of the 2017 American Pianists Awards, and a top prize winner in the Leeds International Piano Competition, and the Hilton Head International Piano Competition among others.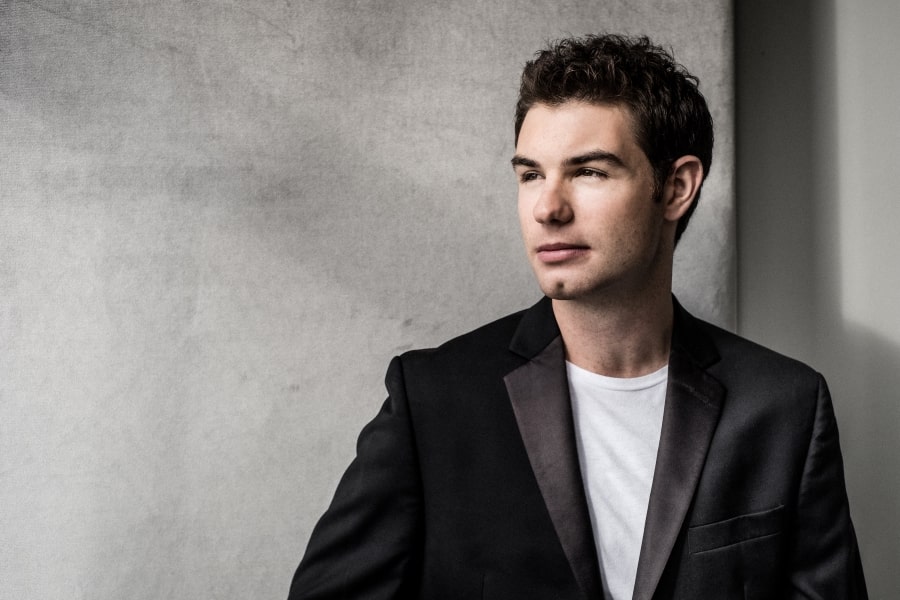 Opening with an ice breaker: John Corigliano's Etude Fantasy
Dressed in a shiny metallic-blue suit, Petersen calmly walked across the Buttenweiser stage to take his place at the freshly tuned Steinway. The recital opened with John Corigliano's Etude Fantasy, No's 1 - 5.
'No.1: For the Left Hand Alone' was a strategic and charming piece to open the programme. It is common for pianists to open with a 'warm up' piece, and this first etude, being literally played only with the left hand, makes one feel as though they are actually peering into the recitalists warm-up room.
However, the playfulness of an allusory warm-up is contrasted with bold dynamics in this piece. Corigliano's 'icy' markings in the score require stark dynamic changes and abrupt outbursts, which make it the perfect piece to warm-up and break the ice all at once. Petersen's smooth style came through in the transition to the second etude. At the end of a fading chromatic descent of the left hand, he seamlessly joins the right hand, tricking the listener into questioning whether they'd heard two hands all along.
Contemporary works and passion don't often feature in the same sentence, but Petersen's fervour for contemporary music was obvious, creating a compelling narrative for what was actually a set of five studies, in which the pillars of piano technique are tested and tried. Petersen imbued every figure of Corigliano's writing with meaning and purpose, which is a gift among the greatest contemporary interpreters.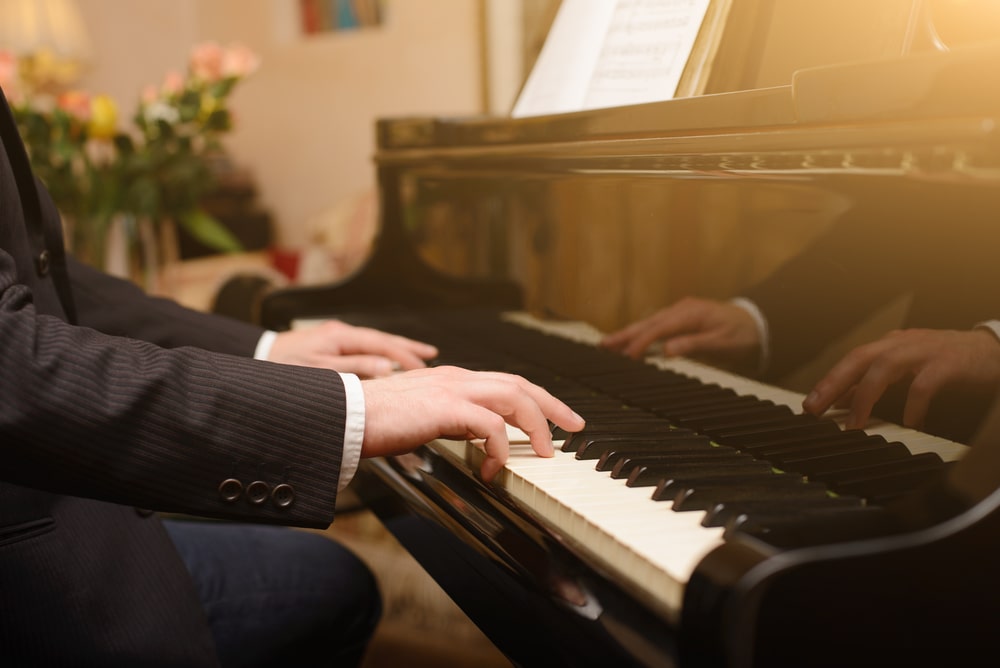 Chopin Etudes: Striking the perfect balance
What came next was the praline centre to a finely bordered recital. Petersen followed Corigliano's icebreaker with Chopin's gooiest etude, Op.25, No.1. Ironically, the inspiration for this iconic piece was the mistress of Chopin's dear friend and colleague, Franz Liszt. It is curious as to why Chopin dedicated the Op.25 etudes to Marie d'Agoult, but she was arguably a Helen of Troy for the romantic piano repertory.
Petersen's left hand was showing off again, but this time it was its ability to follow the leading of the right hand inconspicuously, but with flawless evenness in every note of the rippling arpeggiated triplets.
As with the contemporary etudes, Petersen was able to voice a narrative with perfect balance to the accompanying flourishes. The young pianist makes sense of every marking and has utilised, but not exceeded, every space for liberties in the score - there was no choice to take time or move on that didn't speak to the story of a special and curious relationship between Chopin, his dear friend (but also competitor) and the influential woman whom they both let into their circle of confidence.
It is no surprise that Petersen was a prize winner at both the Kosciuszko Foundation Chopin Competition, and the New York Fryderyk Chopin Piano Competition. Playing florid passages at light-speed with evenness and precision allows him a freedom to interpret Chopin with ease. This was showcased in the Op.25 Etude No. 2, also referred to as 'the Bees'. Petersen made the busy sequences sound like a background hum, leaving the audience to visualise a swarm of bees going about a busy day at the Queen's office. Petersen also achieved this idea by sporadic tempi changes but like the latest Lamborghini, there was no sense of gear change at all.
Treasures of the night: Ravel
A Father of Musical Impressionism, Maurice Ravel was focused on creating an atmosphere or evoking an emotion rather than having a complete tonal picture. Harmonies were left hanging unresolved: for the impressionist movement there was a shift to developing timbre and new soundscapes, moving away from traditional expectations of instrumental sounds. Ravel's 'Gaspard de la Nuit' is based on a collection of dark romantic poetry by French poet, Aloysius Bertrand.
The three pieces from Bertrand's greater work set by Ravel are 'Ondine', the story of a playfully seductive water nymph, 'Le Gibet', an unexpected encounter with a cadaver in the desert sunset, and 'Scarbo', an observer watching a mischievous goblin dancing in the dark night.
Whilst this full set is known for its difficulty, 'Scarbo' is the most notorious piece in the solo piano repertory, and it is well-known that Ravel intended it to be so. Petersen achieves a contrasting mood between each micro story — the spritely teasing Nymph, a sombre introversion of facing death, and finally the devilish night dance. Petersen makes the impressionism sound effortless, especially in Scarbo. He weaves between repeated notes, wide leaps and chromatic passages without flinching. In staying with the art of charm, Petersen is not showy, there are no dramatic movements to evoke a response, yet with utmost poise, he creates vivid imagery and changes the atmosphere of the concert hall by remaining immersed in the story he is telling.
Sentimental Schumann with a starry encore
Following intermission, Petersen returned to the romantic period with Robert Schumann's Fantasie in C Major, Op. 17.
One of Schumann's greatest solo piano works, this three-part Fantasie was written during a bleak time for Robert, being separated from Clara Wieck, due to her father's concerns about the couple. The anguish and distress, as well as rapturous feelings of passion are present throughout the movements, but particularly the rhapsodic opening movement.
The following two movements were in hommage to Beethoven, with the aim of raising funds for a monument in the great composer's honour. Petersen's versatility was clear, transitioning from the mystical stories of the impressionists to the pure expression of romantic love that Schumann was so well known for.
Spinning out lines with beautifully considered phrasing, taking moments in the most sentimental pinnacles of the themes, Petersen speaks to the heart.
Petersen's choice in rubato is not indulgent, it is meaningful and it advances the story. Another accolade is Petersen's ability to create the maximum colour spectrum in a given piece, and in the first movement of the Schumann, he does this exceptionally well. Soft legato moments sit alongside clean declamatory accents in the top line.
Attention to programming was exemplified at the conclusion of the night as it was at the beginning. In the first of three encore pieces, Petersen returned to the stage to play an arrangement of the lieder written by Robert Schumann in celebration of his greatly awaited marriage to Clara. A final night-themed delight, Petersen closed with Debussy's 'Clair de Lune', executing the climatic chordal build with impeccable evenness and a considered sensitivity throughout.
Next month Drew Petersen will play Gershwin's 'Rhapsody in Blue' with the Elgin Symphony, and then will return to New York in June as a guest artist performing in the Jupiter Symphony Chamber Player's concert series.
As an Art de Vivre subscriber, gain further inspiration from other cutting-edge visionaries in the art world such as opera singer Soula Parassidis.
Inspire our community
A global community of enthusiastic and curious ones. Diverse voices. Subscribe for free to share your vision and enhance our art-filled world.


To leave a comment you must
sign in