Travel
An art-lovers guide to Amsterdam
If you're heading to the major Vermeer exhibition at Amsterdam's Rijksmuseum, which runs until 4 June, you're in for what its curators have described as the "chance of a lifetime." This is also your chance to discover some other amazing cultural spots in the Netherlands' capital this spring.
Van Gogh Museum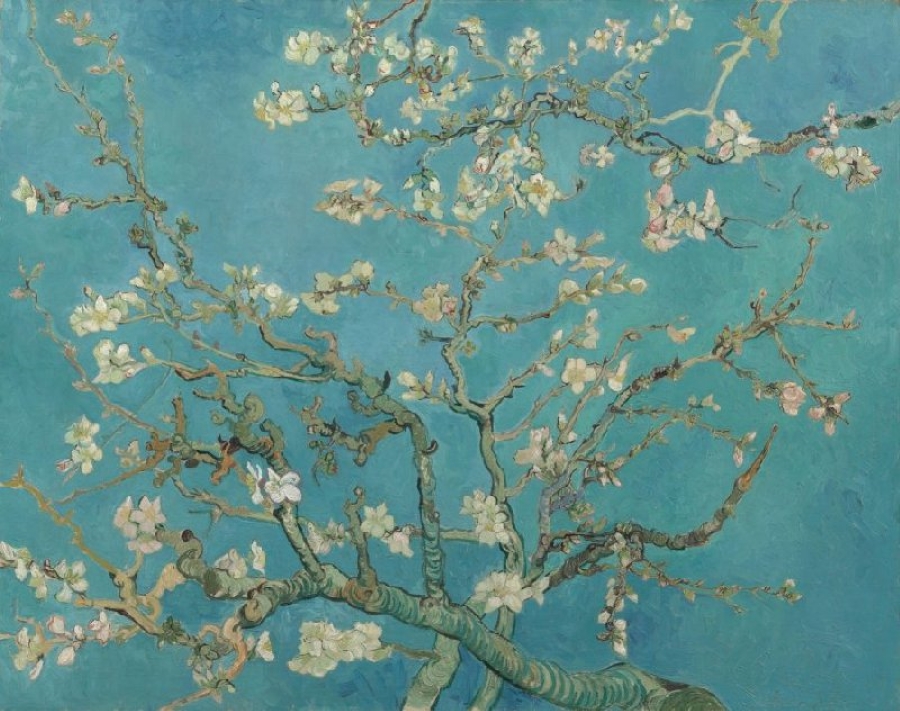 On the occasion of the Van Gogh Museum's 50th anniversary, the Van Gogh Museum has a special programme featuring the multisensory show 'Choosing Vincent. Portrait of a Family History' which explores his family history and their collection (until April 10, 2023) and 'Van Gogh in Auvers' which looks at how Van Gogh developed his artistic skills during his time in Auvers-sur-Oise. Don't miss the chance to see the world's largest collection of artworks by Vincent van Gogh (1853-1890). It includes 200 paintings by the artist, as well as 500 drawings and more than 750 letters. Must-see artworks include 'Head of a Skeleton with a Burning Cigarette' which he made in early 1886 and 'Worn Out', which he made in 1882 and depicts a local labourer he often painted.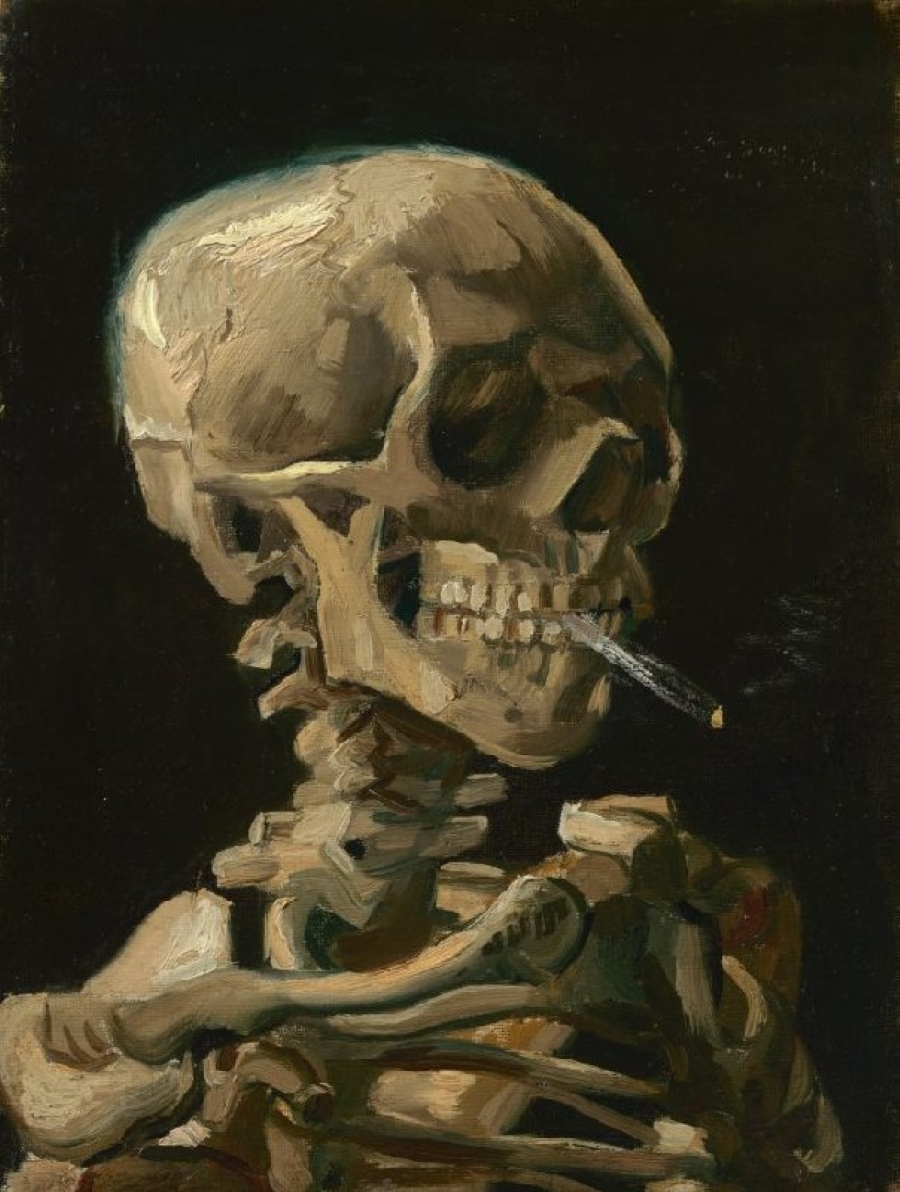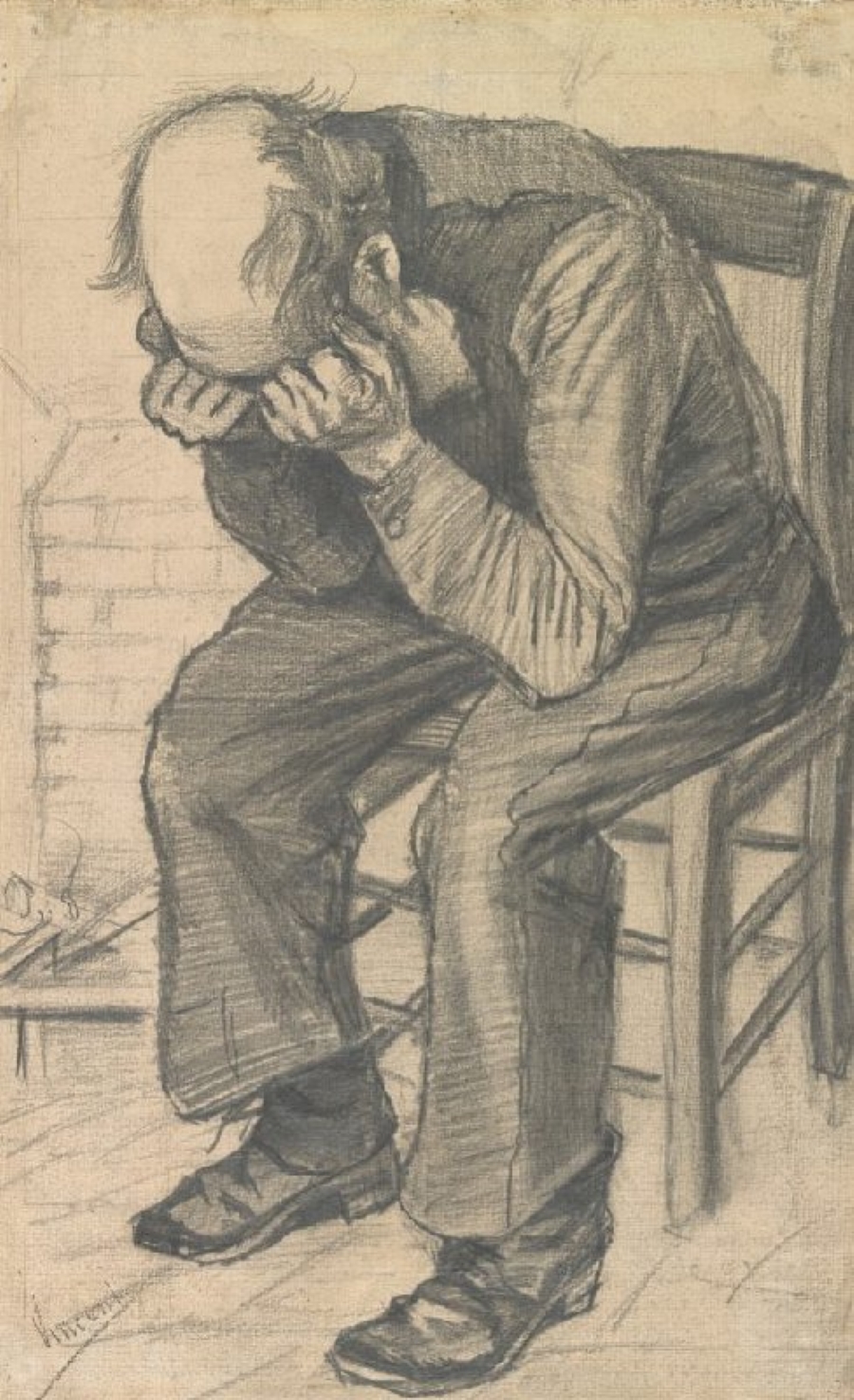 Photo 1 - 'Head of a Skeleton with a Burning Cigarette', Photo 2 - 'Worn Out' © Van Gogh Museum, Amsterdam (Vincent van Gogh Foundation)
Oude Kerk: Gothic church turned art museum
Amsterdam's oldest building, the Oude Kerk is a Gothic church located in the Red Light District where Rembrandt's first wife, Saskia, is buried and where international contemporary artists display their works year-round. Until April 10 the exhibition 'Ibrahim Mahama – Garden of Scars' is on display and consists of hundreds of statues dotted throughout the church. The Ghanaian artist, who was featured in the 2015 Venice Biennale and is known for his monumental installations, was commissioned by Oude Kerk to explore the history of Oude Kerk within an international context.
Dutch National Opera & Ballet
This world-class company located in Amsterdam's Waterlooplein is home to the Dutch National Ballet where you can see a thrilling performance directed by one of the world's most acclaimed choreographers: Christian Spuck. His poetic interpretation of Verdi's Messa da Requiem, this piece debuted in Zurich in 2016 and is a soul-stirring masterpiece, exploring death and the famous funeral mass through the virtuosity of the Dutch National Ballet dancers and four soloists with the Rotterdam Philharmonic Orchestra. Another performance you won't want to miss is 'Perle Noire: Meditations for Joséphine'from March 9-13 2023, in which the American singer Julia Bullock explores the life of world-renowned performer and civil rights activist Josephine Baker.
The Anne Frank House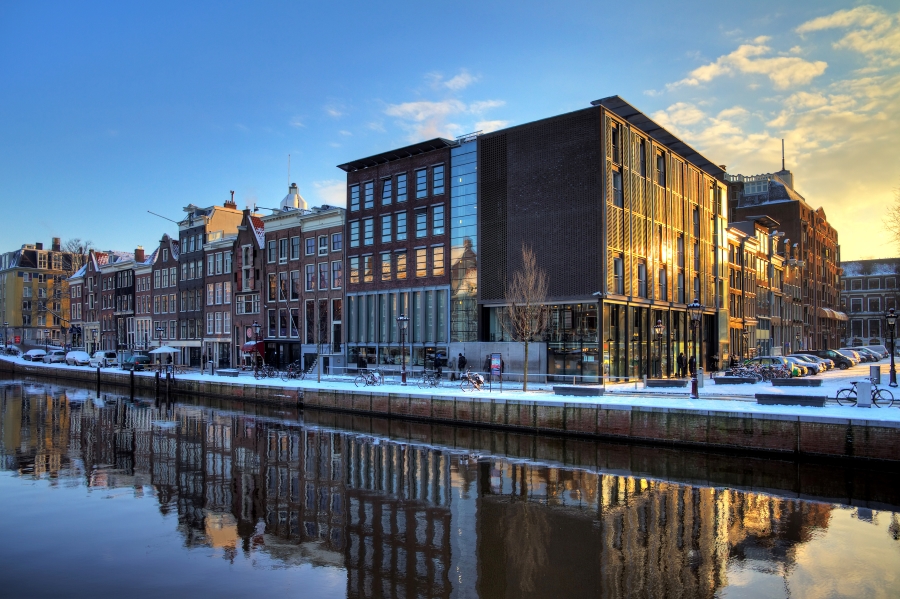 If you read Anne Frank's intimate diary, 'The Diary of Anne Frank', which delves into how she was forced to go into hiding in Amsterdam during the Nazi occupation of Holland, or you saw the recent animated film 'Where Is Anne Frank', you have to visit the canalside museum
that traces her ever-relevant, poignant story. Here you'll find the Secret Annex, where she wrote her diary, and you'll get to know the eight people who lived here between 1942 and 1944. You'll also learn all about why Nazi Germany attacked the Netherlands on May 10, 1940.
Amsterdamse Bos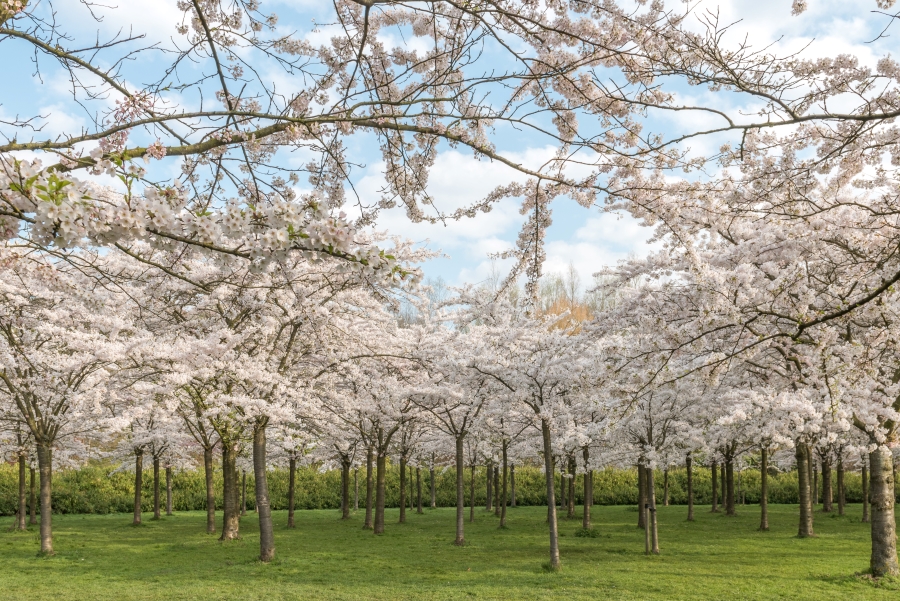 When visiting a capital city with so much art and culture to see, it can get a little overwhelming. But the Amsterdamse Bos offers a little respite and active activities to enjoy, with sailboats, kayaks, and canoes rented out on the Sloterplas Lake. The stunning views of the forest and waterside can also be admired from its cafes and restaurants. Spanning around 1,000 hectares, this is one of Europe's largest parks and is open 24 hours.
Delightful places to eat in Amsterdam
Amsterdam is filled with restaurants where the delightful food matches its cosy and vibrant interiors. Little Collins' restaurants in De Pijp or Oud-West are wonderful for brunch, with tasty quality coffee and healthy food options including kimchi and roasted peach French toast. They also have delicious, simple Mediterranean-inspired sharing plates to enjoy in the evenings such as labneh or fresh burrata. Restaurant Domenica, with its delightful outdoor terrace, is also perfect if you're into Italian and Mediterranean cuisine - perhaps try their traditional linguini or their unique and flavourful take on ceviche.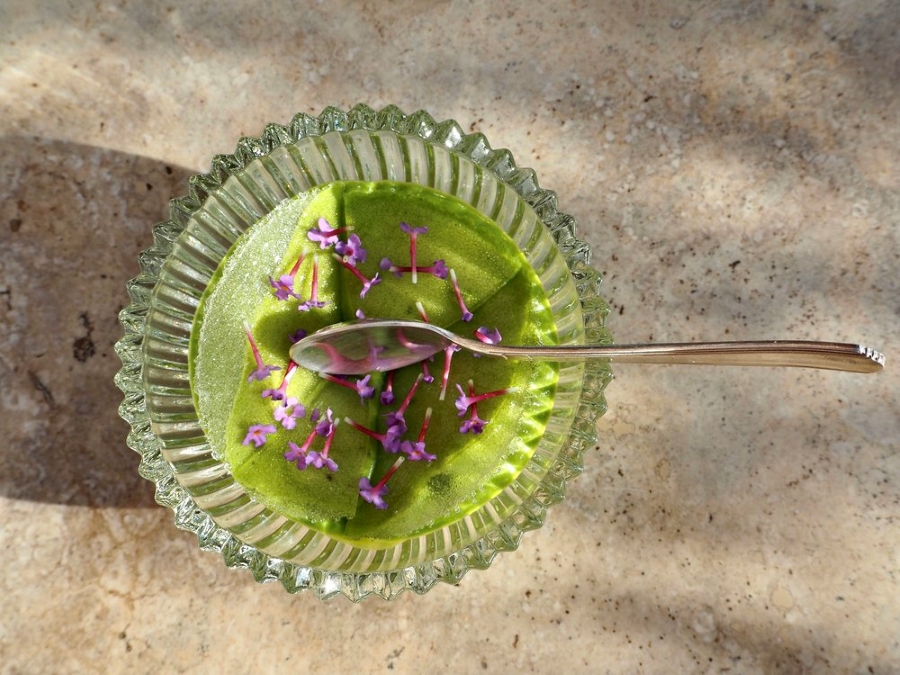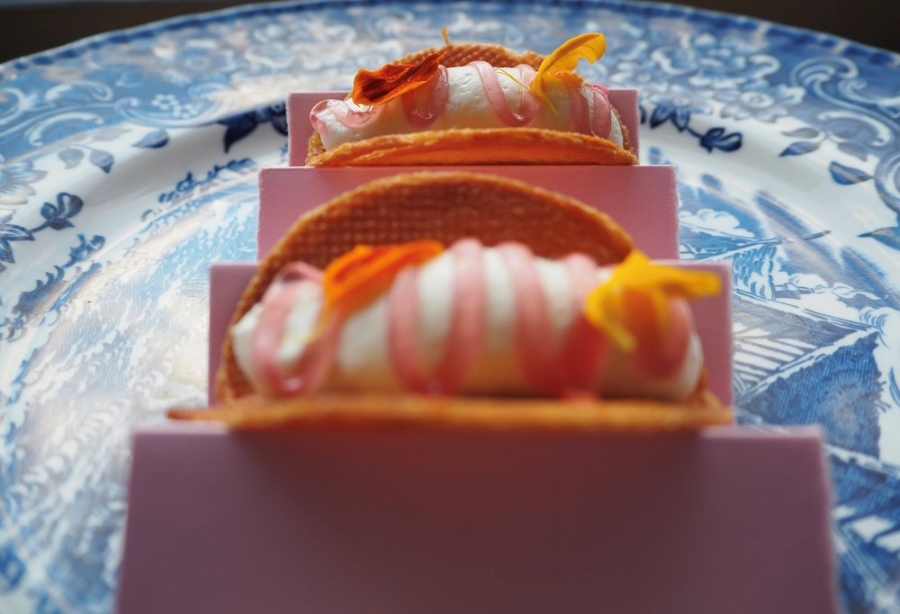 Vanderveen Restaurant
Vanderveen, meanwhile, is a restaurant described by its owners as
exploring the fun line between sophisticated refinement and bold funk
and offers a memorable 'Funk Tasting' menu that currently features squid and fermented parsnip, Jerusalem artichoke with cherries and hazelnut, and apple with buckwheat and cider. Last but not least, restaurant Breda is known for using local Dutch produce to make dishes from the southern Netherlands with a contemporary twist.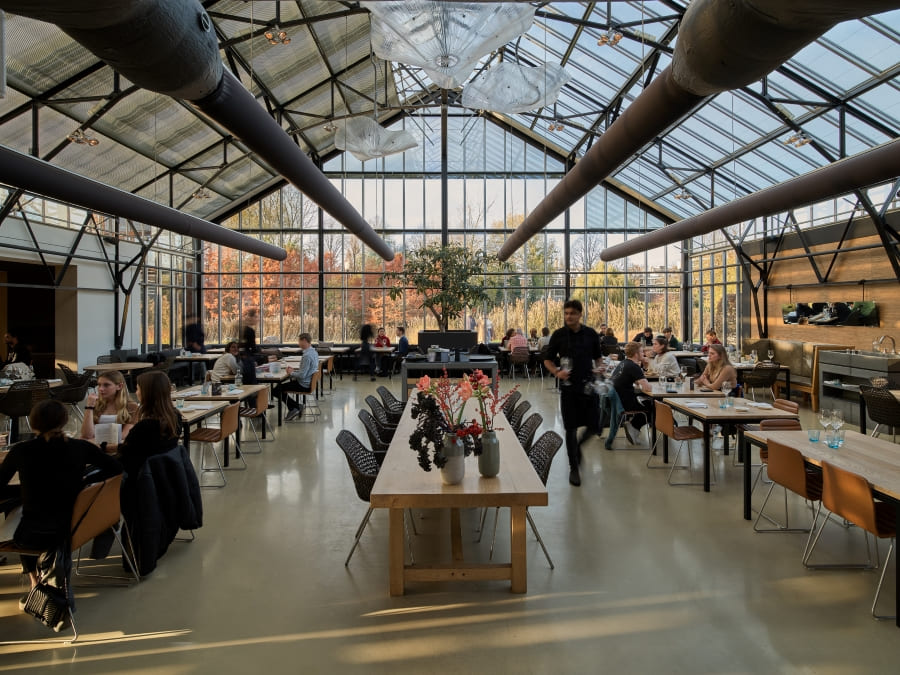 De Kas Restaurant
Restaurant De Kas embraces a 'plant to plate' philosophy with their gardens growing around 300 varieties of vegetables, herbs and fruits. Helmed by Michelin star chef Ger Jan Hageman, this fabulous restaurant is set within a glass structure in the suburban Park Frankendael and vegetables are the star of every dish.
Where to stay in Amsterdam
The elegant Conservatorium Hotel is located in Amserdam's Museum District and a short walk away from the above-mentioned Van Gogh Museum and the Rijksmuseum. This five-star hotel has tasteful minimalist decor featuring gorgeous Asian rugs, Corbusier-style chairs and modern Japanese-style bathrooms. For a more intimate yet equally sophisticated guesthouse where you'll feel at home, head to CARMEN, a traditional townhouse located on one of the canals in the heart of the city. It's also a kitchen, gallery and shop, with a reading room and a beautiful secluded garden and was founded by Lebanese Dutch stylist Carmen Atiyah de Baets and Joris ter Meulen Swijtink.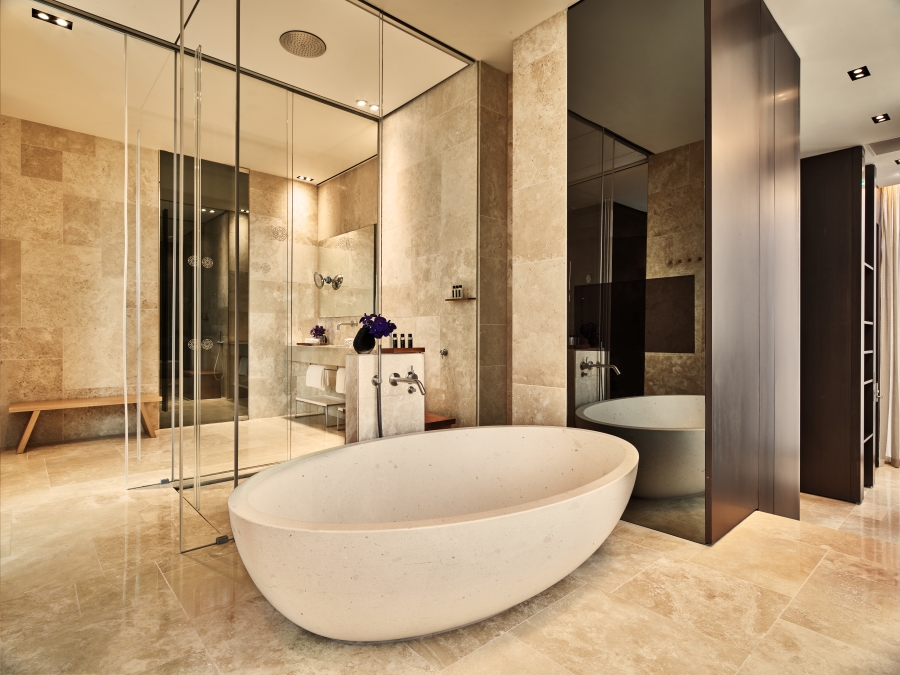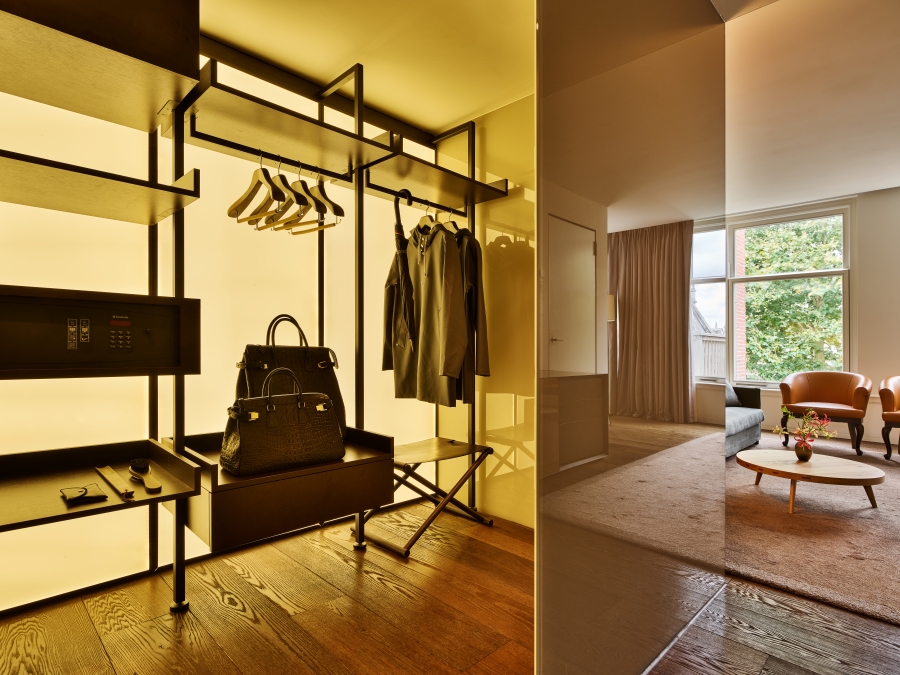 Conservatorium Hotel
And if you have time, why not visit Vermeer's nearby hometown of Delft, just an hour's drive from Amsterdam, to retrace his footsteps?
Credits for the Main photo: © Shutterstock
Inspire our community
A global community of enthusiastic and curious ones. Diverse voices. Subscribe for free to share your vision and enhance our art-filled world.


To leave a comment you must
sign in