Travel
An expert guide to discover Vienna like a local
The capital of Austria, Vienna, is known for its exquisite coffee culture, rich musical heritage and fascinating architectural sites like the St.Stephen's Cathedral. From world-renowned museums to mouth-watering restaurants, here is a guide to get the most out of your trip to this wonderful European city.
A rich history: Marvellous art museums in Vienna
Kunsthistorisches Museum Wien, or Museum of Art History is located on the Ring Road in the heart of Vienna. The magnificent palace, which holds masterpieces by Jan van Eyck, Raphael, Albrecht Dürer and Pieter Brueghel the Elder, was opened in around 1891 by Emperor Franz Joseph.
While there are marvellous works by Klimt at the Leopold Museum, you can't leave Austria without seeing his iconic 'The Kiss', from his gold period, which you can see at the Belvedere – Palace and Museum. The palace was originally built as a summer residence for Prince Eugene of Savoy and consists of two castles Upper and Lower Belvedere. Today, they host a permanent exhibition of Austrian art from the Middle Ages to today. 'The Kiss', which can be found in Upper Belvedere is the most beloved piece of the museum, as it holds an iconic spot in art history. However, in 2023 the museum fully reinvented its permanent exhibition and now it displays the work of Monet, Vincent van Gogh, and Rodin too.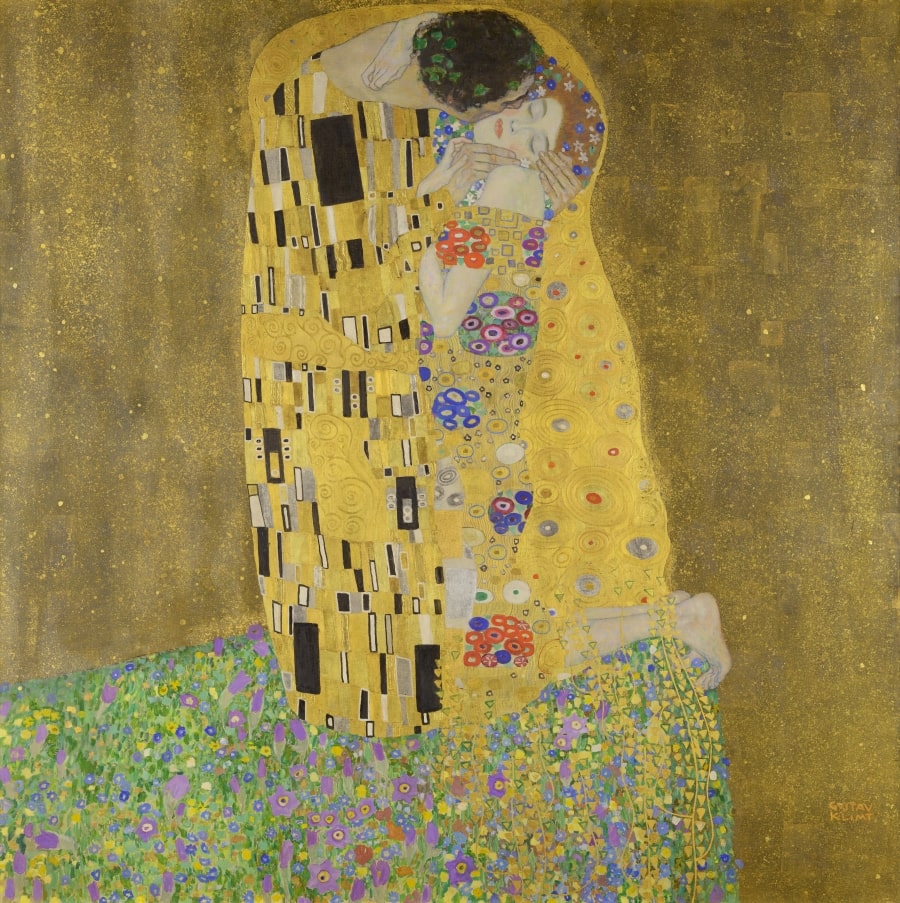 As Prince Eugene was a great admirer of art, he created the Lower Belvedere to exude extravagance through the halls of Groteskensaal (Hall of the Grotesque), the Marble Gallery and the Golden Room. Here, you might get a chance to attend exclusive exhibitions and enjoy some of the iconic Medieval pieces.
Other hidden culture gems to see
If you love modern art, you might want to check out MUMOK (Museum of Modern Art), which unites contemporary works of the likes of Andy Warhol, Claes Oldenburg, Pablo Picasso, Yoko Ono, Günter Brus and Gerhard Richter. Located in the MuseumsQuartier, the museum presents collections of many iconic artists and ranges from Pop Art to avant-garde pieces, and Classical Modernists. The recent addition of photographic, video and film works, makes the museum yet more interesting and attractive to visitors.
The most significant and largest collection of graphic art is kept and displayed in the Albertina Museum of Vienna, which is home to 65,000 drawings and around 1 million old master prints. The museum keeps iconic works such as 'Study for the Last Supper' (1495) by Leonardo da Vinci, 'Young Hare' (1502) by Albrecht Dürer, 'The Water Lily Pond' (1917–1919) by Claude Monet, and much more. Located on Albertinaplatz 1, it is a must-visit spot to discover some of the best works of the greatest masters in art history.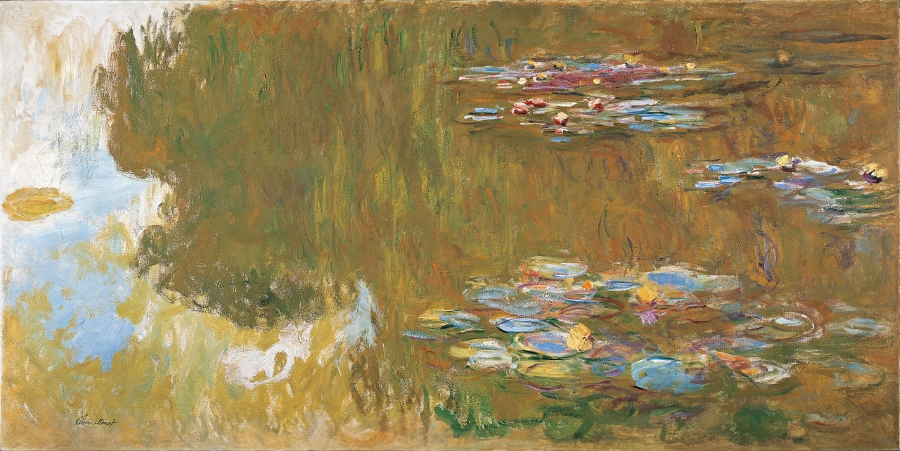 The Austrian National Library has 12 million items of great significance. This magnificent building has gone through various changes over the years but managed to survive the harshest of times and keep a record of human history, art and science for the modern public.
Splendid cafes
With the Viennese Coffee House Culture being on UNESCO's list of Intangible Cultural Heritage, you'll definitely want to visit some of the city's best cafés.
Gerstner Café im Opernfoyer is a beloved cafe located in the Vienna Operahouse. The cafe, with its tall ceilings, is adorned with elegant chandeliers and furniture upholstered with plush fabrics and you can enjoy handmade pastries and delicious signature drinks from the bar.
Another coffee house you won't want to miss is Vollpension, which is described by the owners as "grandma's public living room". Decked out with vintage wallpaper and furniture, this is a comfortable place to relax and interact with the local elderly waiters serving delicious family recipes.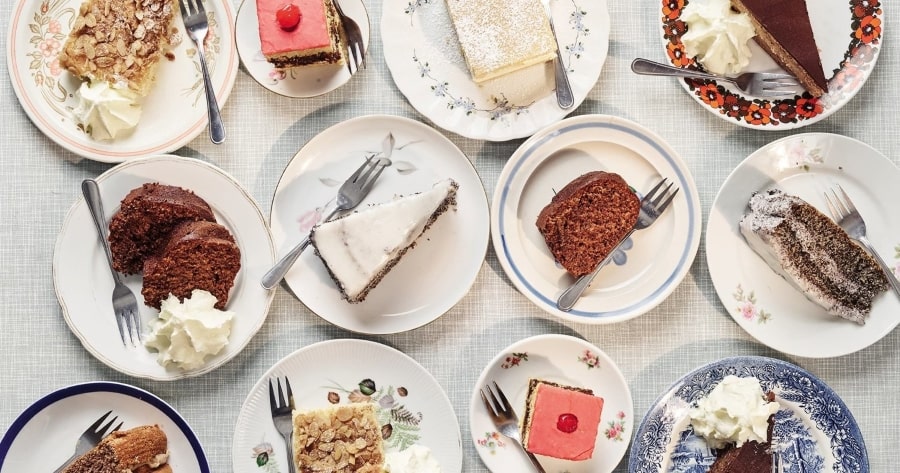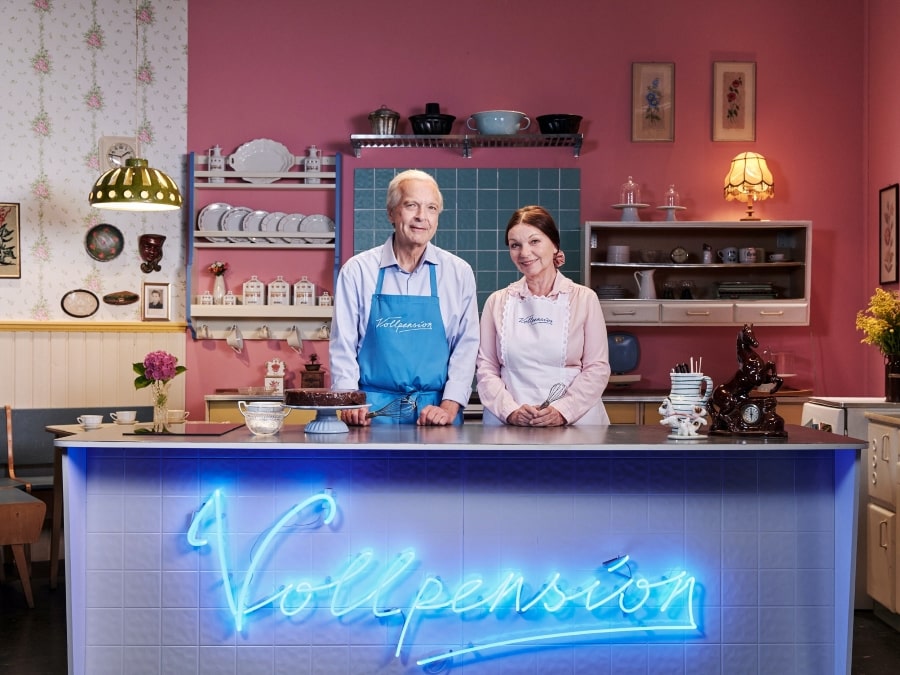 Photo 1 - Vollpension Torten; Photo 2 - OMAsterclass Vegan Backen; Photo 3 - Vollpension Schleifmühlgasse © Mark Glassner
If you're looking for the most delicious croissants however, head to Balthasar Kaffee Bar, with its huge, shiny La Marzocco Strada coffee machine buzzing all day, abstract artworks and a cosy, welcoming atmosphere. Owned by restaurateur Otto Bayer, food served here is locally produced and there are almost always fresh flowers on display.
Dining in style
Brasserie Palmenhaus, set in an Art Nouveau glass building in the Burggarten park, is filled with exotic plants and has a summer terrace offering panoramic views of the former emperor's gardens. Built by Austrian architect Friedrich Ohmann, the structure was renovated in 1998, and is today a lounge, bar and cafe. The lunch and dinner menu changes daily and the ambience couldn't be more peaceful.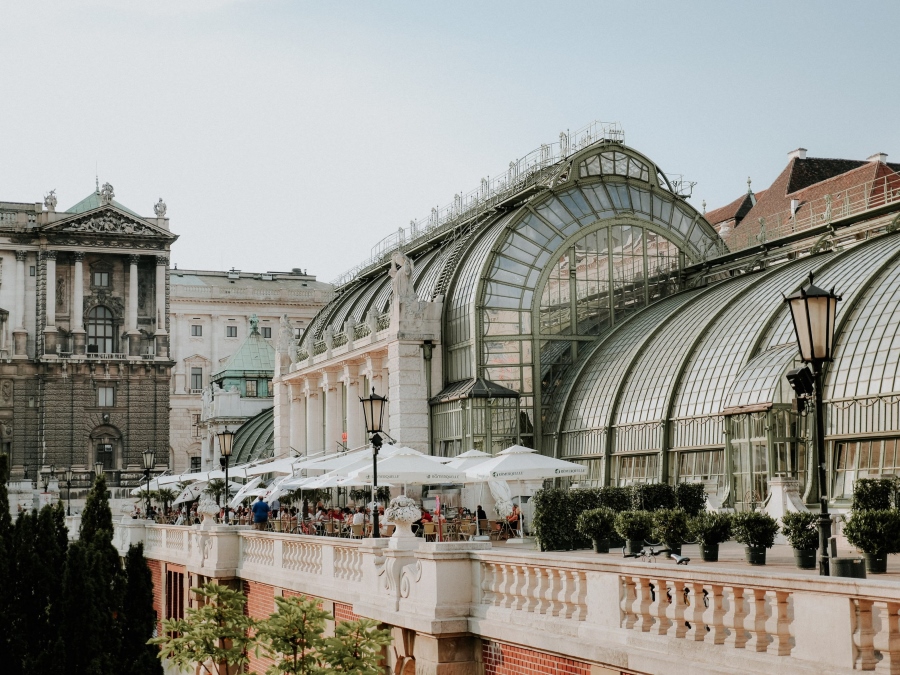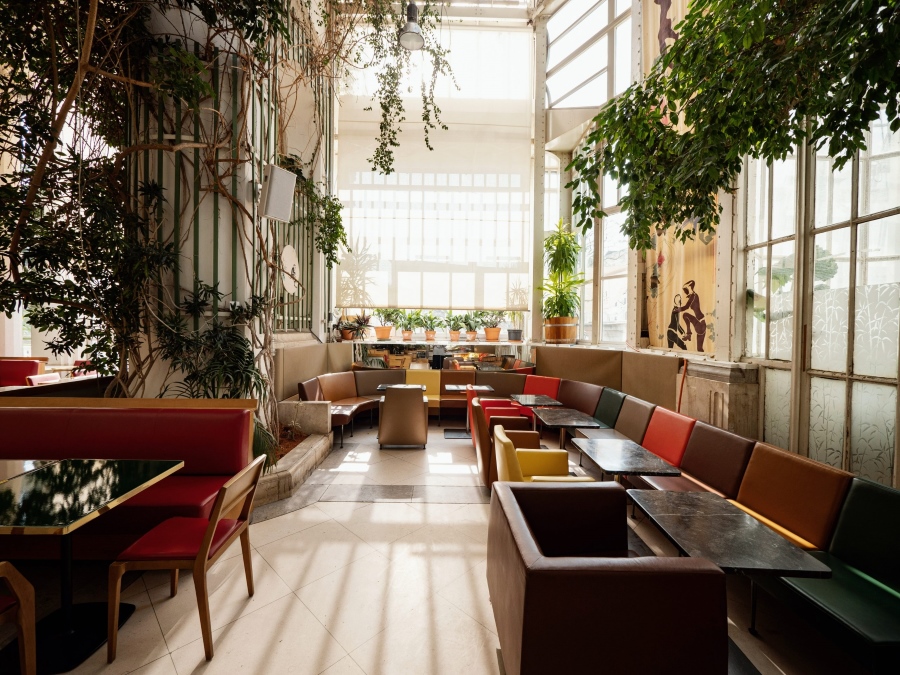 © Brasserie Palmenhaus
Thell Restaurant & Bar is another stylish option for Viennese cuisine with a contemporary twist and divine cocktails which you can enjoy while listening to music by international DJs. Highlights on the menu include the signature steak tartare or baked ham pasta and there's also a cute courtyard you can relax in during the summer months.
Where to stay: Elegance and grandeur
After a long day of discovering Vienna's wondrous streets, is there anything more enticing than taking a long nap in a luxuriously comfortable king size bed?
If you're after a historic hotel, Sacher, founded in 1876, is a member of The Leading Hotels of the World network. Located across from the Vienna State Opera, its facade is covered with intricate details and balconies, and its fin de siècle charming interiors feature rich wood panelling and elegant upholstered couches that will take you back in time.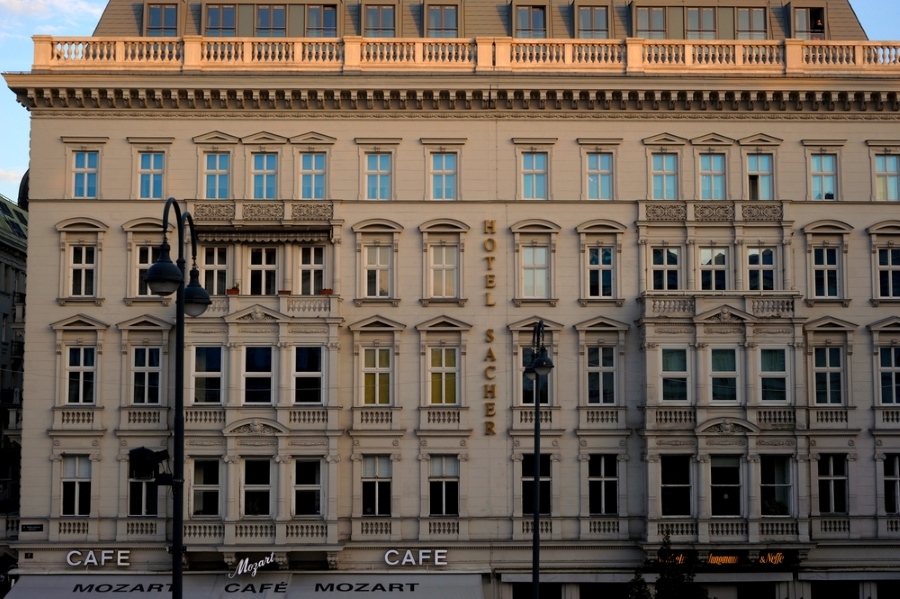 Another great option is Rosewood Vienna, set in a historic 19th-century building in Vienna's Old Town, where you can find all the sources of comfort from great restaurants — such as the brasserie-style restaurant Neue Hoheit and the intimate Garden Room — to its Asaya Spa which has a "social suite" with a private sauna and steam room with dazzling views of the city.
Another hotel exuding elegance, and also located in a 19th-century building, is The Amauris. Located on historic Ring Boulevard, the former noble residence features tasteful modern furnishings and every room has intriguing items for guests to enjoy, such as a book or a boardgame, to make you feel at home. Head to the hotel's sleek glasswing restaurant to enjoy innovative Viennese dishes created by executive Chef, Alexandru Simon.
Looking for more inspiring destinations? Check out our expert guide to Barcelona.
Credits for the Main photo: © Adobe Stock
Inspire our community
A global community of enthusiastic and curious ones. Diverse voices. Subscribe for free to share your vision and enhance our art-filled world.


To leave a comment you must
sign in