Art
5 Things to Know About Amedeo Modigliani
In November this year, the Staatsgalerie Modern Art museum in Stuttgart, Germany will be hosting the show 'Modigliani Moderne Blicke', which will feature works like 'Reclining Nude on a White Cushion' and 'Portrait of Chaïm Soutine' by Italian painter and sculptor, Amedeo Modigliani.
Ahead of this major exhibition, we talked to Staatsgalerie curator Nathalie Lachmann to delve into the exhibition and discover five amazing facts about Amedeo Modigliani.
According to Staatsgalerie curator Nathalie Lachmann, the show
will describe how, with line and color, Modigliani was able to convey his models' physicality without erotically objectifying them.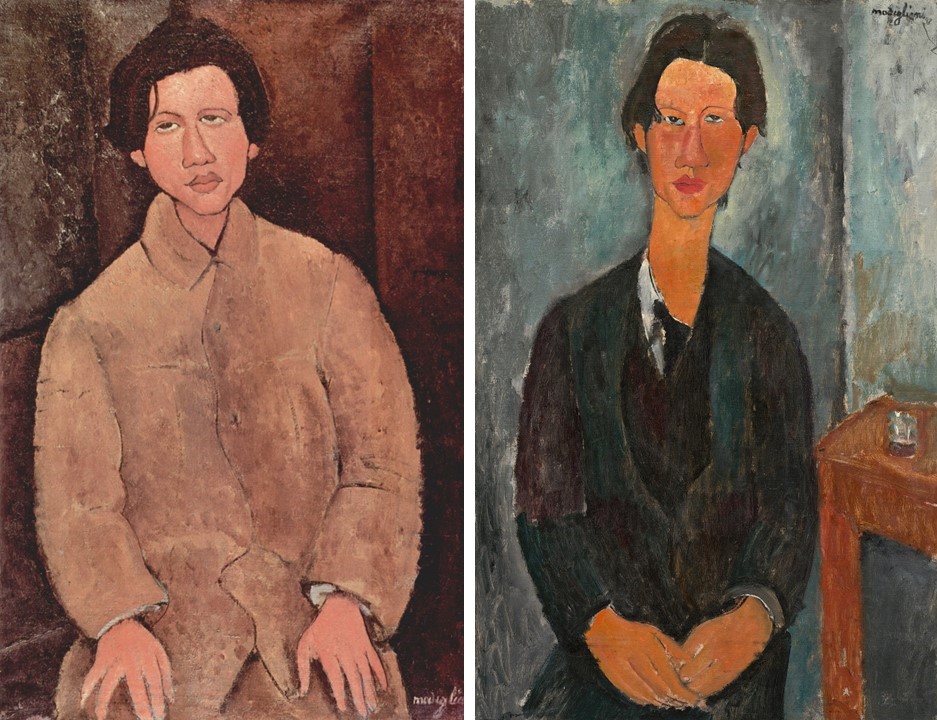 Photo 1 - Portrait of Soutine, Amedeo Modigliani, 1916; Photo 2 - Chaim Soutine, Amedeo Modigliani, 1917, © National Gallery of Art
Amedeo Modigliani: Who was he?
Amedeo Modigliani (1884 - 1920) was an Italian-born artist. He began working in 1906 in Paris and was related to the Ecole de Paris. He was also a sculptor, but is most known for his portraits and nude paintings. In our interview, Dr. Lachmann explained that this is mainly due to the fact that Modigliani was only briefly a sculptor and spent much more of his time and career on his paintings.
Modigliani's portraits and paintings are particularly recognizable because of his use of asymmetry, elongated figures, line work and his legendary tendency to not paint the eyes of his subjects.
According to Lachmann, this exhibition will showcase one of Modigliani's iconic nude paintings that is in the Staatsgalerie's collection, titled 'Reclining Nude on a White Cushion', dating from around 1917. It was this painting and another within the collection titled 'Portrait of Chaïm Soutine' from 1917 that inspired the exhibition.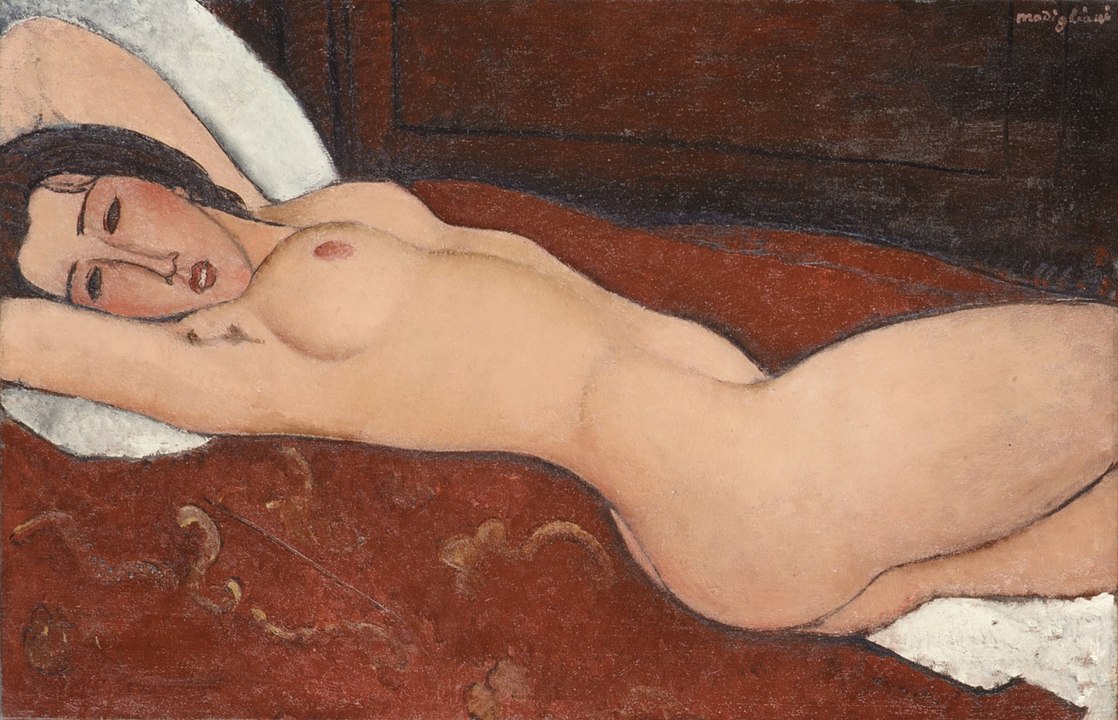 Modigliani's life and career: Unconventional and chaotic
Born in Italy in 1884, Modigliani was a sickly child. As a result, he did not receive the most conventional education. Early in his life, Modigliani began to draw and study art. Despite difficult financial circumstances, his family supported his artistic ventures and in 1906, Modigliani moved from Italy to Paris.
Here, he immersed himself in the art world and created friendships with artists, including Pablo Picasso, which would greatly influence him.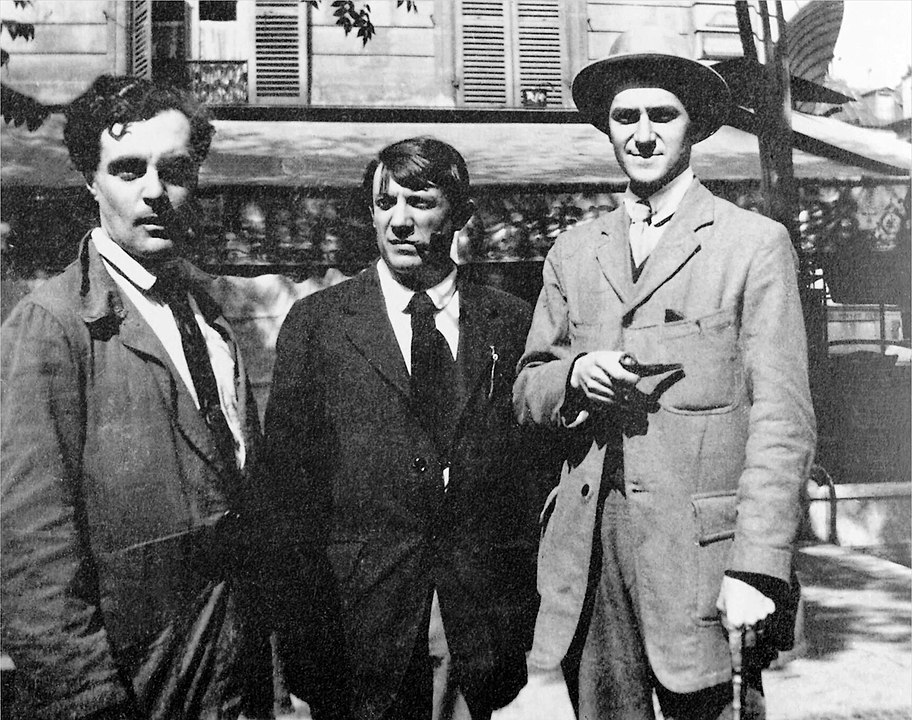 Modigliani took a brief detour into the world of sculpting but this did not last. His greater focus was on his portraits, and specifically his nude portraits. While he also painted his friends, strangers, and models, it was the series of 30 female nude portraits that he began in 1917 that garnered him the most attention.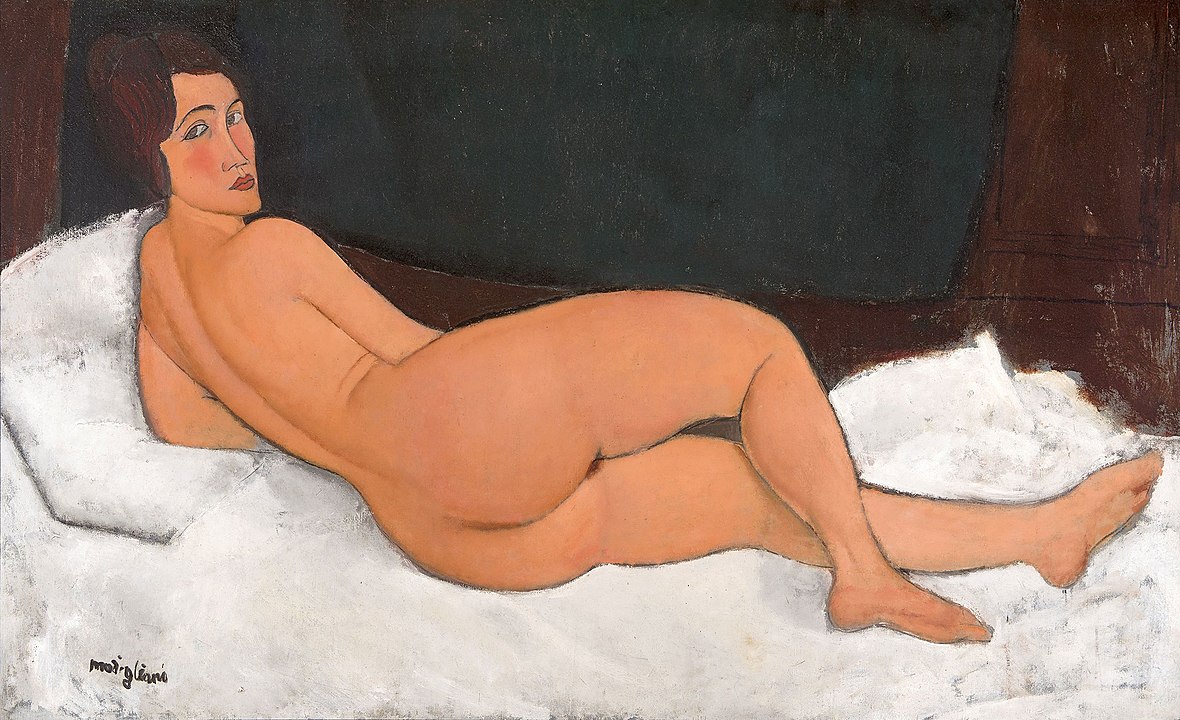 The exhibition of Modigliani's nude portraits at the Berthe Weill Gallery in Paris in 1917 was in fact the only public exhibition that Modigliani took part in during his lifetime. According to Lachmann, this exhibition resulted in scandal because at the time these nude paintings were seen as controversial and offensive. They did not fit into standard societal expectations for what was thought to be appropriate, so they shocked many.
On a more personal note, the most significant love interest that Modigliani had in his life seems to be his relationship with another painter, Jeanne Hébuterne. Deeply in love, they had a daughter in 1918. When Amedeo died in 1920, Jeanne killed herself the very next day.
Modigliani's resistance to define his style
At the time in which Modigliani was active, art was changing radically. The early 20th century is marked by the beginning of modernism, a time period in which abstract art was gaining popularity. New styles of art were emerging including cubism, which brought subjects together in an abstract and fragmented way, as well as surrealism and expressionism.
Despite this emerging abstractionist movement, Lachmann says Modigliani cannot really be assigned to any one of these movements in painting.
Modigliani was not particularly bothered with being a part of any specific avant-garde movement anyway.
More important for him were laws such as beauty, harmony, symmetry. His figures always radiate something mysterious. One cannot unravel them. This is undoubtedly still their charm and fascinates many people,
Lachmann told Art de Vivre.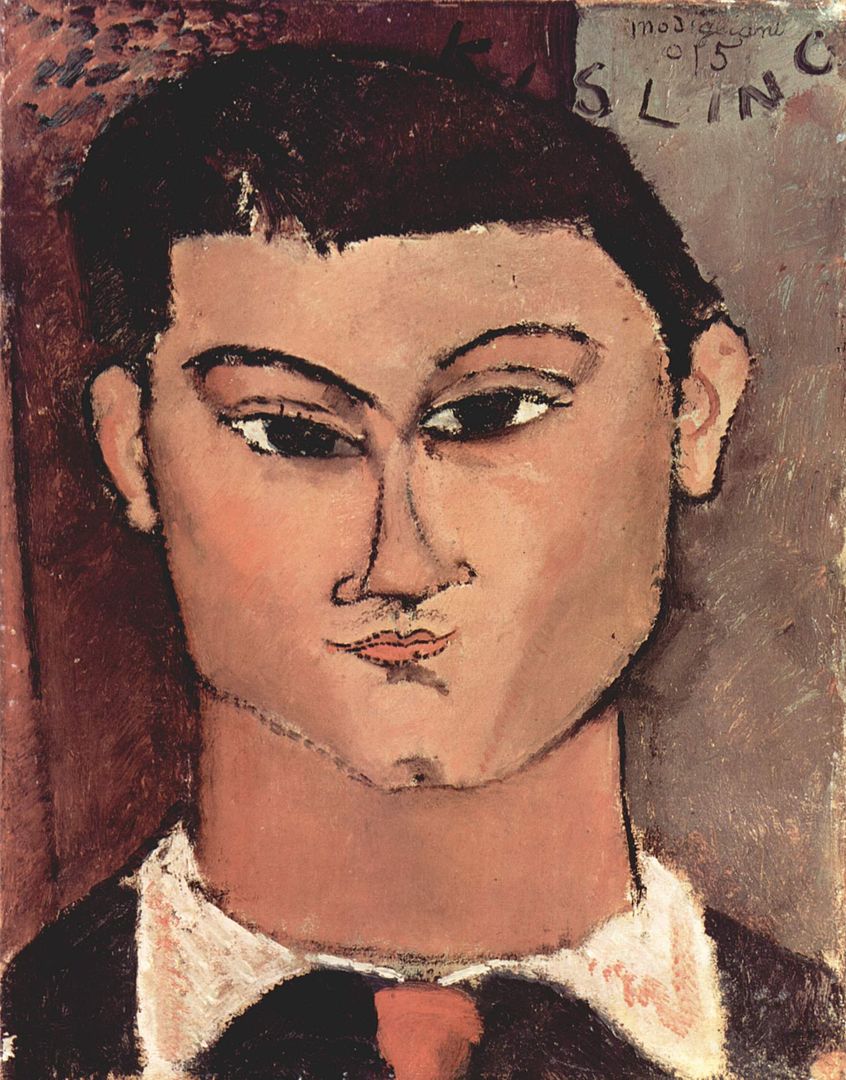 Why Modigliani didn't paint his subjects' eyes
Modigliani had a tendency to not paint the eyes of his subjects. This remains one of the most fascinating aspects of his work. There are many different theories in existence positing why this is the case, and it is still debated to this day.
Not only did Modigliani often refuse to paint eyes at all, but he would also sometimes paint only one of the eyes of his subjects and leave the other one blank.
Lachmann suggests that in this case, his intention was to
express that the model looks with one eye into the world and with the other into itself.
Regardless of why Modgiliani painted the eyes of his subjects in this manner, it remains one of the most characteristic aspects of his work.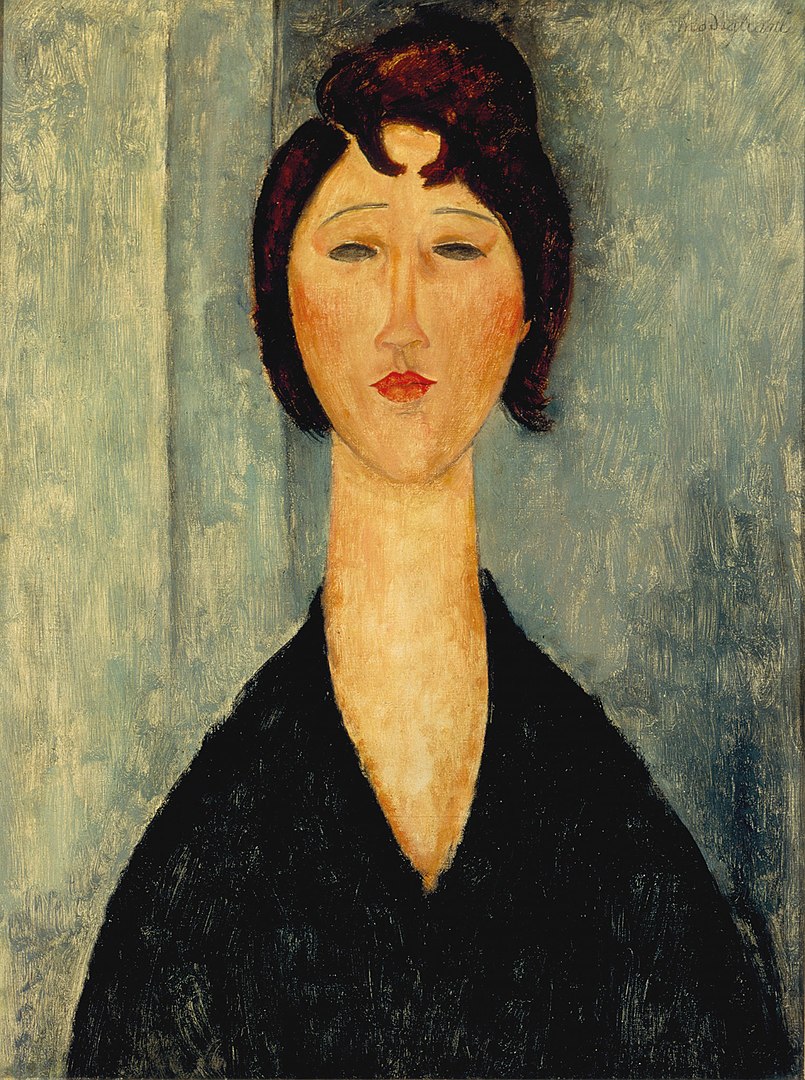 Modigliani's lasting influence
Amadeo Modigliani is still one of the most important artists in the world. Lachmann describes him as also one of the most expensive, with his paintings regularly selling for millions on the art market. He is highly respected today and was also highly respected by other artists during his lifetime.
Amedeo Modigliani was quite influential throughout his lifetime and continues to be today. His paintings sparked controversy and excitement and are still highly sought after, which is why museums such as the Staatsgalerie Stuttgart continue to display his work.

Delve into the life and work of more inspiring artists as an Art de Vivre subscriber, such as the Pop icon Jeff Koons.
Photo Credits: Wikipedia Commons
Inspire our community
A global community of enthusiastic and curious ones. Diverse voices. Subscribe for free to share your vision and enhance our art-filled world.


To leave a comment you must
sign in