Lifestyle
3 unique Christmas traditions from around the world
Every country around the world that celebrates Christmas has its own unique traditions and ways of celebrating the festive season. Here are three festive traditions worldwide to give you a better insight into other cultures and how they keep their spirit merry.
Mexico: "Las posadas"
In Mexico, Christmas is celebrated from December 12 to January 6. Many children take part in "Las Posadas" (which means "the lodgings") throughout the country: performances celebrating a specific scene in the Christmas story where Joseph and Mary were looking for a stable to sleep in for the night. Las Posadas are celebrated from December 16 until Christmas Eve.
Every night, a different household will host Las Posadas until Christmas eve and on the final night, the figures of shepherds and a manger are put onto the board. When the house has been found, the baby will then be put into the manger. Afterwards, everyone goes to a church service at midnight known as Misa de Gallo and a fireworks display is held to celebrate the beginning of the festive day.
The Posada on Christmas Eve is seen as a family day, so typical games played throughout are encouraged, such as piñata or re-enacting nativity scenes known as Nacimiento.
Meals such as pozole, a soup made with hominy, chicken or pork and chillies is topped with greens. Other foods include roast pork, romeritoes, and tamales. Roast turkey and mole sauce with shrimp and potatoes is also common. Side dishes include a Christmas Eve Salad, and dessert might include fried pastries made with sugar and cinnamon, or buñuelos, and a fruit punch called ponche or rompope, which contains rum.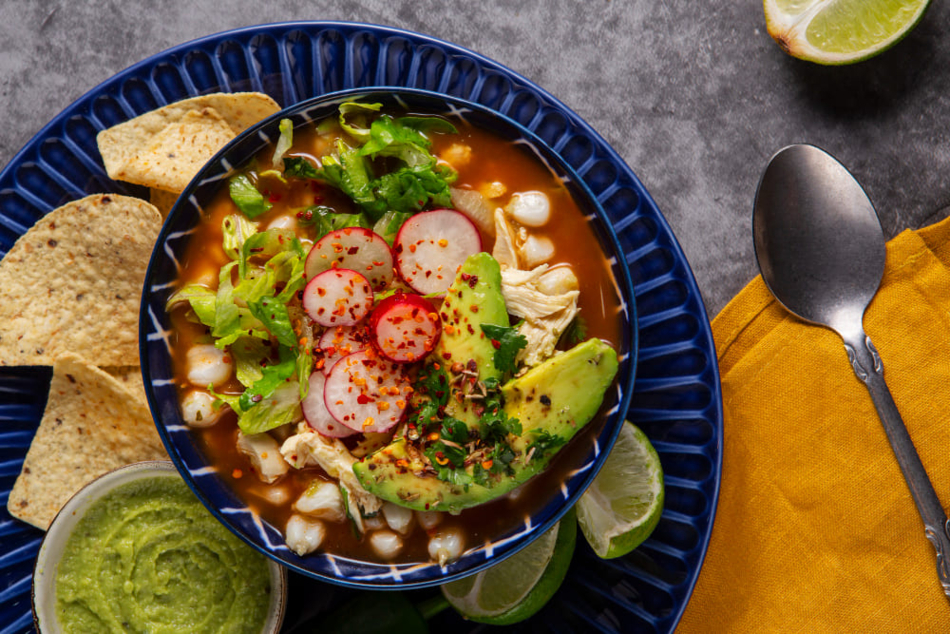 You may also see vibrant red poinsettia flowers, known as Christmas eve flowers, flowering everywhere in Mexico.
England: Turkey and Christmas speech
One of the more typical Christmas traditions in the UK is the King or Queen's Christmas speech, with most families watching the Christmas speech at 3 pm on BBC one. Of course, it will be King Charles III's first Christmas speech this year. Typically, the speech will show the current monarch in the palace or one of their houses, and they will talk about what has happened in the year, touching on the struggles, highlights and hopes for the future.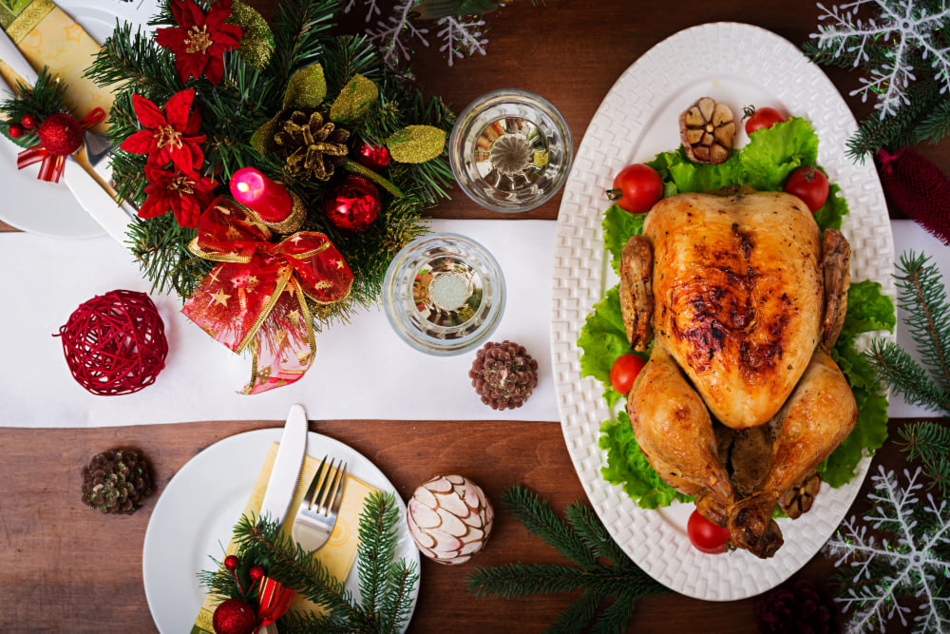 Once the speech has been made, families will usually tuck into their Christmas dinner. Having a Christmas turkey might be in every advert you see at Christmas time, but many families have Sunday roasts or spice it up with beef wellington. Veggies like brussel sprouts, bacon, carrots, roast potatoes and gravy are often also on the menu. If you are in the south of England, there will also be Yorkshire Pudding. Then you'll usually have Christmas pudding, which is delightfully rich and comforting, made with dried-fruit and often covered with brandy sauce or custard.
Christmas in the Netherlands: Sinterklaasavond
The Netherlands has many ways of celebrating Christmas festivities. One of the ways they celebrate is through "SinterklaasAvond", on December 5. That's the day on which Sinterklaas (similar to Santa Claus) visits every child and gives them gifts. Usually children will leave hay, carrots or sugar in shoes and when they wake up in the morning, they will have been replaced with gifts.
The next day is known as St. Nicholas Day. On that day, the families give gifts such as poems and riddles to one another. They will sometimes be hidden and found with clues to make the gift-giving even more exciting.
Credits for the Main photo: © Freepik
Inspire our community
A global community of enthusiastic and curious ones. Diverse voices. Subscribe for free to share your vision and enhance our art-filled world.


To leave a comment you must
sign in