Travel
Guide to Kas: Turkish Riviera
Turkey has many holiday spots to visit during summer. If you are looking for a beach holiday, Antalya is one of the most popular cities among tourists. The number of visitors at the height of the season is almost 13 million, scattered among many towns in Antalya. The small seaside town called Kas is one of them. It is a town in demand yet not very commercialized which makes it perfect for visitors who are looking for somewhere slightly off the beaten track.
How to get there:
Commute: Although most people think Antalya airport is the closest, the fastest way to reach Kas is by taking a flight to Dalaman Airport. After you get off at the airport, you need to hire a shuttle or take a 2-hour taxi ride to reach the town. If you are not travelling by plane, it is also possible to get a bus or car ride from other cities in Turkey.
This seaside town on the Mediterranean coast in south Turkey has many things to offer to its visitors. Imagine a place by the turquoise sea, surrounded by small houses and green plants. Then add the silver jewellery ateliers, gift shops, seaside restaurants, ice cream, Turkish baths and a harbour. Now you get the full picture. In the city centre, you can also find places to book a boat tour around the coast or arrange diving sessions with professionals, it is one of the best 50 places to dive in the world so definitely something to try on your holiday.
Here is a list of things you can do around Kas.
Beautiful beaches in Kas: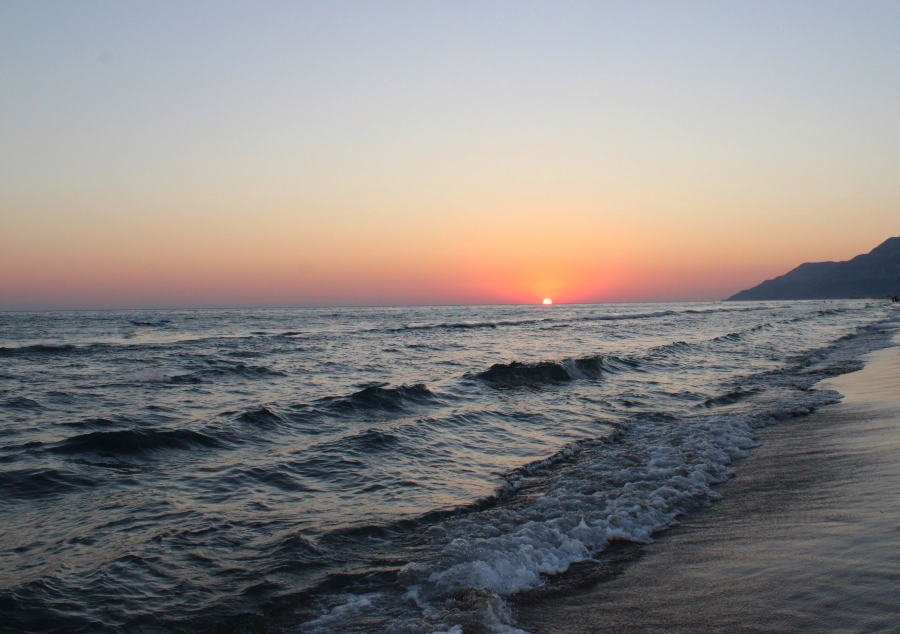 Patara Beach: The best place to watch the sunset in Kas. The sea stays fairly shallow so if you're not a confident swimmer, this is for you. The perfect place if you want a nice sandy beach with clear water and a beautiful sunset. Besides its appealing qualities, Patara Beach is an important nesting area for endangered loggerhead sea turtles. They visit the beach during the summer months. That is why the beach closes to its visitors around 9 pm.
Known to be the longest beach in Turkey, it has few facilities, such as a canteen to eat food, public showers and changing rooms. Expect nothing luxurious but the warm sandy sea, a long beach and a beautiful sunset, it is simplicity at its best. The area is also a protected archaeological zone that dates back to the capital of Lycia. Saint Nicholas a.k.a. Santa is known to be born there 270 before BC.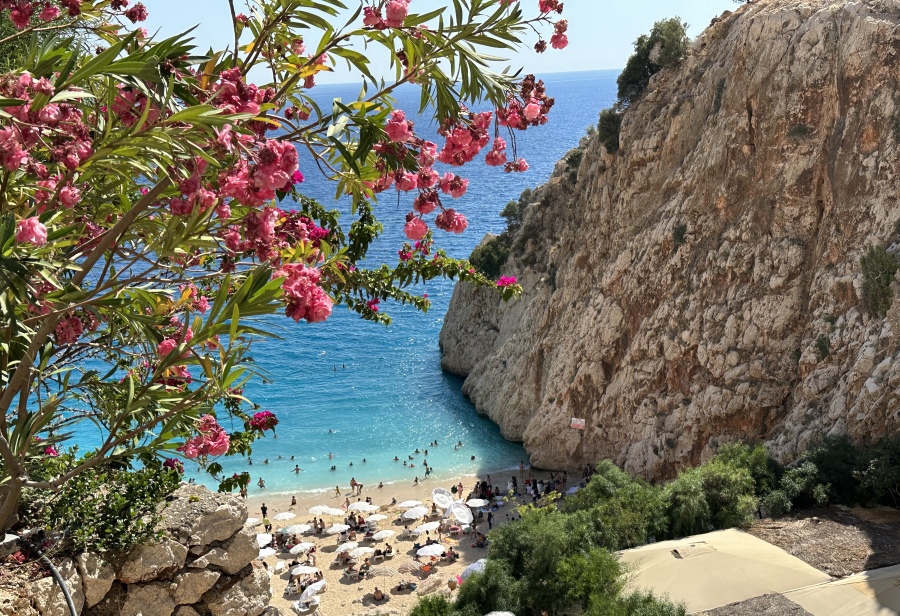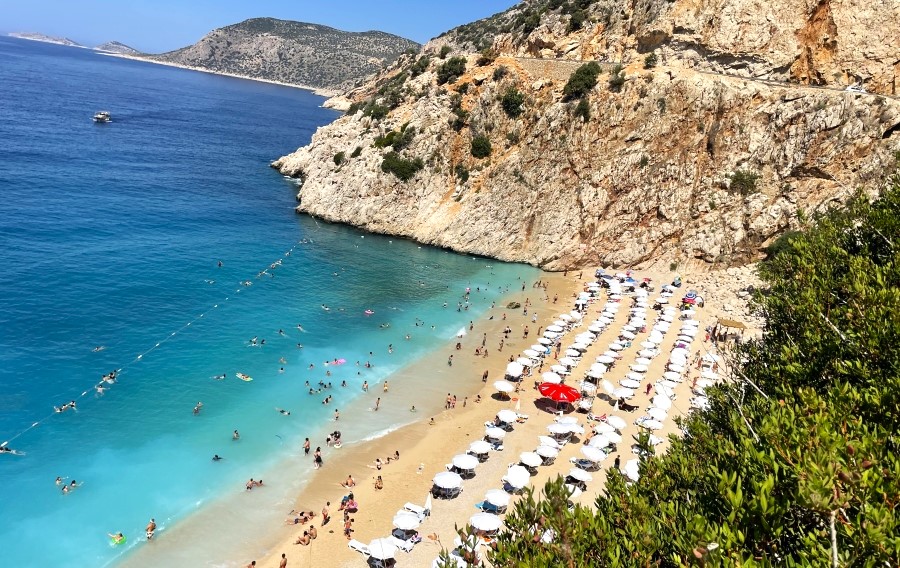 Kaputas Beach © Miray Akbaş for Art de Vivre
Kaputas Beach: One of the most famous and picturesque beaches around Kas is Kaputaş Beach. The turquoise sea by the cliff you descend with a 187-step-long stair gives its unique charm. The stairs make it not accessible to people with disabilities. The sea is not as shallow as Patara and more pebbly making it less suitable for children but still enjoyable for the whole family.
The beach is free entrance, and as little as 5 euros for a sunbed if you wish to use one. Because it is a small beach, it might feel packed during the hot and crowded summer months. Like Patara, there are facilities by the sea such as a canteen, changing rooms and public showers.
Breathtaking walks and historical sites:
Lycian way: Named after the Lycian civilization that ruled in this region, Lycian way is a 500 km hiking path which goes between Fethiye and Antalya in southwest Turkey. The trek has been acclaimed by Sunday Times as one of the "Best Walks in the World".
Now the chairman of the Culture Routes Society, the Brit Kate Clow, helped join the old road systems in the area to create Turkey's first long-distance hiking trail in 1999. Clow also has a detailed guidebook, however because of the changes on the road it seems to have lost its validity and isn't as useful as it probably once was.
Because the temperature goes up to 40 degrees Celsius during summer, you will get the most suitable weather for hiking during April and May as you can enjoy the sunny weather and shade of the pines or olive trees.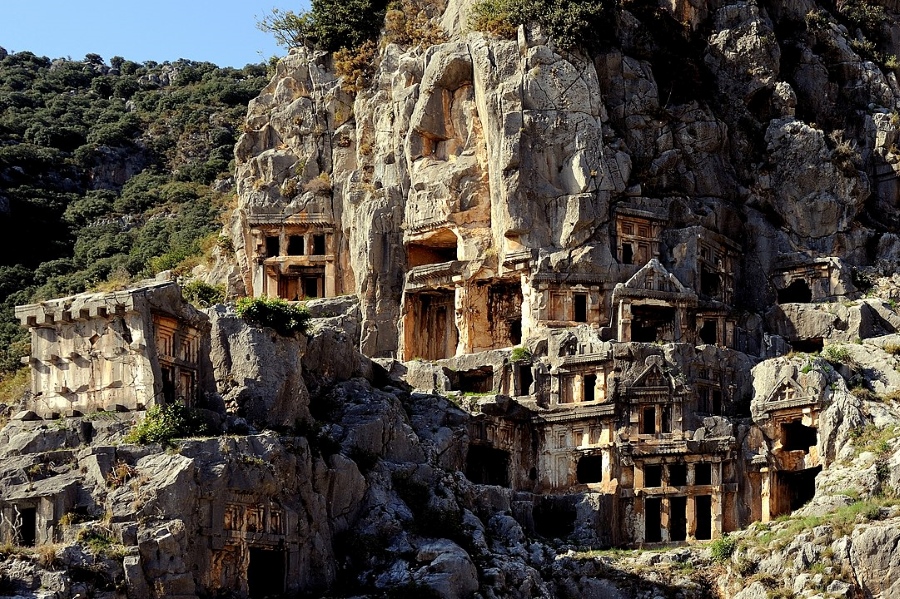 Myra ruins: After a 45 minutes-drive from Kas, you will arrive at Myra ruins. The area has a rich history as it was first home to the Lycia civilization which existed around the 15–14th centuries BC to 546 BC, then Romans, Greeks and Ottomans. Seeing the Lycian rock tombs built into the cliff and the big Roman theatre will make you feel like travelling through time.
Other cities close to Kas: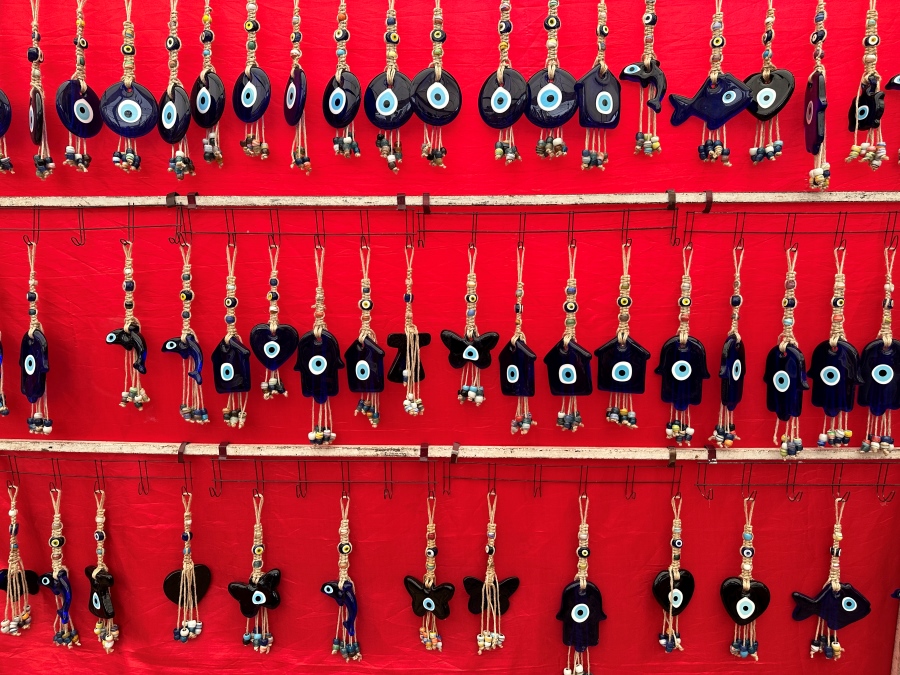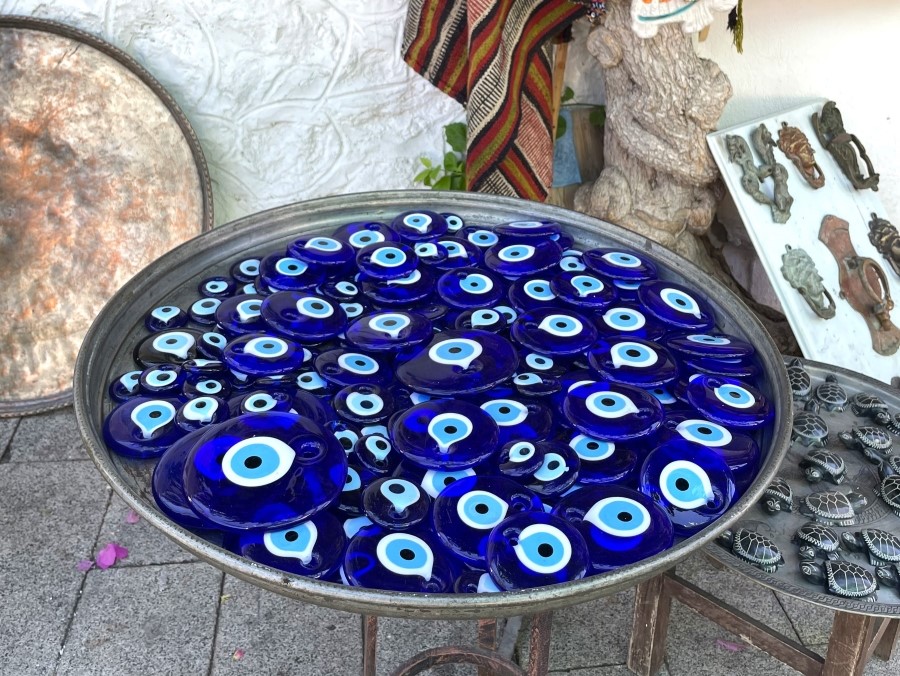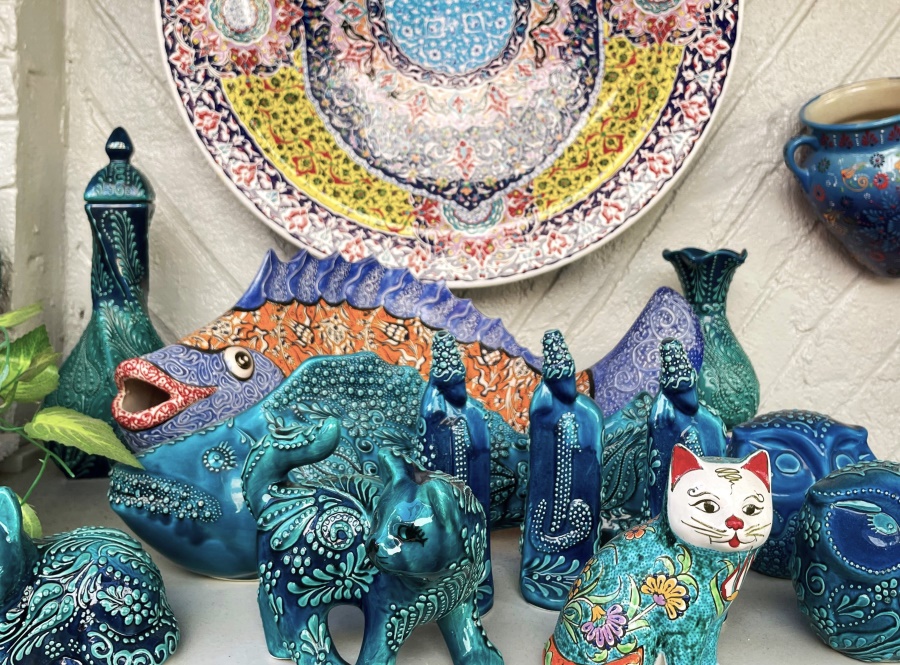 Kaputas Beach © Miray Akbaş for Art de Vivre
Kalkan: A neighbourhood just 20 minutes car ride from Kas centre. Where Greeks and Turks used to live together until 1923, Kalkan gets its name from the word "Kalamaki" which means "a beautiful place" in Greek. Lots of gorgeous rooftop restaurants with amazing quality fresh ingredients.
While Kalkan is quieter and smaller than Kas, it is still worth visiting the small gift shops with handmade ceramics.
Favourite restaurants:
Lal Restaurant: A restaurant in Kalkan Centre famous for its rooftop view. The staff are very polite and helpful. Good quality food is served with various options that include both Turkish and Mediterranean dishes with a selection of wines. It is a romantic spot to watch the sunset while eating delicious food.
Oburus Momus Restaurant: If you are vegetarian or looking forward to exploring the meatless Mediterranean dishes, Oburus Momus is worth visiting. Located near the sea in Kas, it will give you a memorable experience that will both satisfy your palate and your eyes. With their strong review rating such as 4.7/5 on Google and 4.5/5 on TripAdvisor, it is guaranteed to not disappoint.
Café Spoke: Located in the Kas, Café Spoke is in an alley which is very central but has the added bonus of being quiet. It does not have many options for food on the menu but the sandwiches are one of the best. It has a beautiful, modern white colour themed garden to enjoy the sunny weather. They have iced coffee and milkshakes to cool you down.
Best places to stay: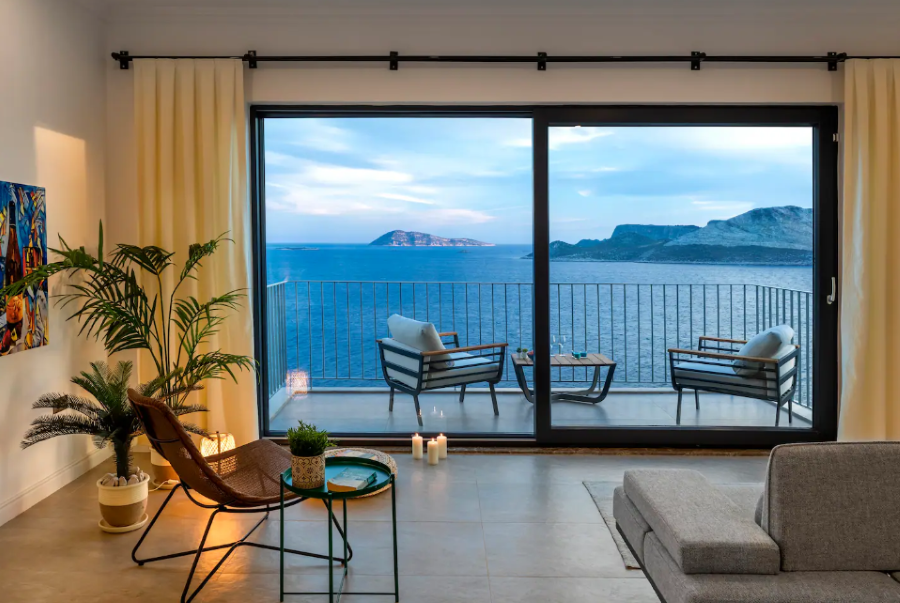 Modern Studio Flat with an amazing view: With its stunning view and helpful host, this stylish studio flat will give you the holiday experience you were looking for. The only downside is that the place doesn't have access to a beach or a pool, so you'll need to drive to public or private beaches between 10 minutes to 30 minutes drive away. The price per night changes between 150 to 180 euros.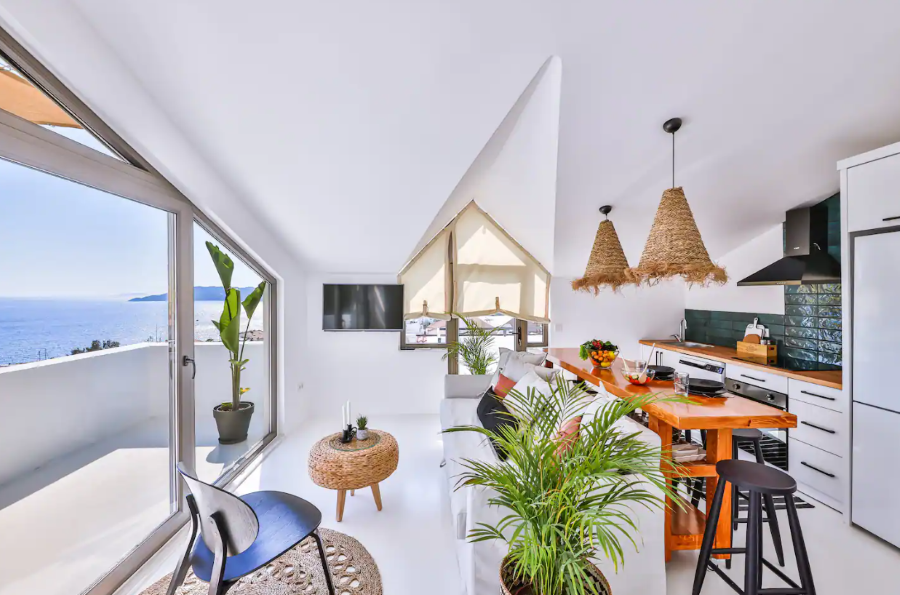 Stylish 2-bedroom flat with a terrace: The use of straw material and white colour gives this house freshness and peaceful atmosphere. The terrace is a great bonus, which can be used for anything from reading a book to eating to tanning. Located in Kas centre, the flat has a prime location. The price per night changes between 180 to 250 euros.
Villa with a pool: This 3-bedroom villa with 3 bathrooms can host up to 8 people at once. Whether it is a group of friends or one big family, it has got you covered. If a private pool is a must for you, this is your go-to place. The sea and the beach are only a few hundred meters away, Kas centre is a few kilometres away. The hot tub detail makes the villa even more desirable. The price per night changes between 150 to 250 euros.
Kas is a wonderful place to go with plenty of exploring to do. Follow our guide but don't forget to lose yourself in the beautiful seaside spot, and go on the hunt for your special discoveries.
Looking for summer books to take away on your holiday? Check out our must-reads.
Credits for the Main photo: © Mert Kahveci, Unsplash
Inspire our community
A global community of enthusiastic and curious ones. Diverse voices. Subscribe for free to share your vision and enhance our art-filled world.


To leave a comment you must
sign in