Travel
A guide to Istanbul: Living like a Sultan
The bustling metropolitan city of Istanbul, in Turkey, is Europe's gateway to the beautiful Middle East. Rich in cultural heritage, having been a Roman, Byzantine and Ottoman capital, it has endless historical sites to explore as well as architectural masterpieces, elegant hotels and vibrant bazaars. Here is a guide to making the most out of your stay.
Hagia Sophia: An architectural marvel
With such a significant history behind it, the 1,500-year-old monument Hagia Sophia is an architectural marvel.
Built in the sixth century as a Christian cathedral by a Byzantine emperor, Justinian I, Hagia Sofia ("Holy Wisdom") is the most important example of Byzantine architecture. Converted to a mosque after the Fall of Constantinople, when the capital of the Byzantine Empire was captured by the Ottoman Empire, today it attracts thousands of visitors every year. Venture inside to marvel at its intricate golden mosaics and breathtaking paintings.
Do be aware that the Hagia Sophia also acts as a legitimate mosque so opening hours to the public may vary.
Sultan Ahmet, Ayasofya Meydanı No:1, 34122
Topkapi Palace Museum
After such an immersive spiritual experience, it's time to venture inside one of Istanbul's most dazzling museums: the Topkapi Palace Museum. Once the primary residence of the Ottoman Sultans, it is set in magnificent, manicured gardens. Highlights include its ostentatious kitchens, featuring the Sultans' fine Chinese porcelain, and rare paintings. The palace is well worth visiting if you want to delve into one of the city's most important historic structures and explore the story of the sultans of this once mighty Empire.
Cankurtaran, 34122
Galata Tower
Originally constructed as a watch tower by the Byzantine Emperor Justinian I in 507 – 508 AD and reconstructed in 1348 after its destruction during the fourth crusade, it was once the tallest building in all of Constantinople.
Now it has since become a museum which offers awe-inspiring views over the beguiling city of Istanbul. It was included in the UNESCO World Heritage Temporary List in 2013, making it a must-see historical landmark in Istanbul.
Bereketzade Mahallesi Büyük Hendek Caddesi, Numara: 2, 34421
Dolmabahçe Palace
Take a trip back in time and discover one of the main centres of the Ottoman Empire, which blends European neo-classical style with a distinctive Turkish cultural makeup.
A former administration centre for the Ottoman Empire from 1857 to 1887, it has since been restored as a relic of the past for the public to experience the aesthetics and livelihood of some of the most important people within the once flourishing Empire.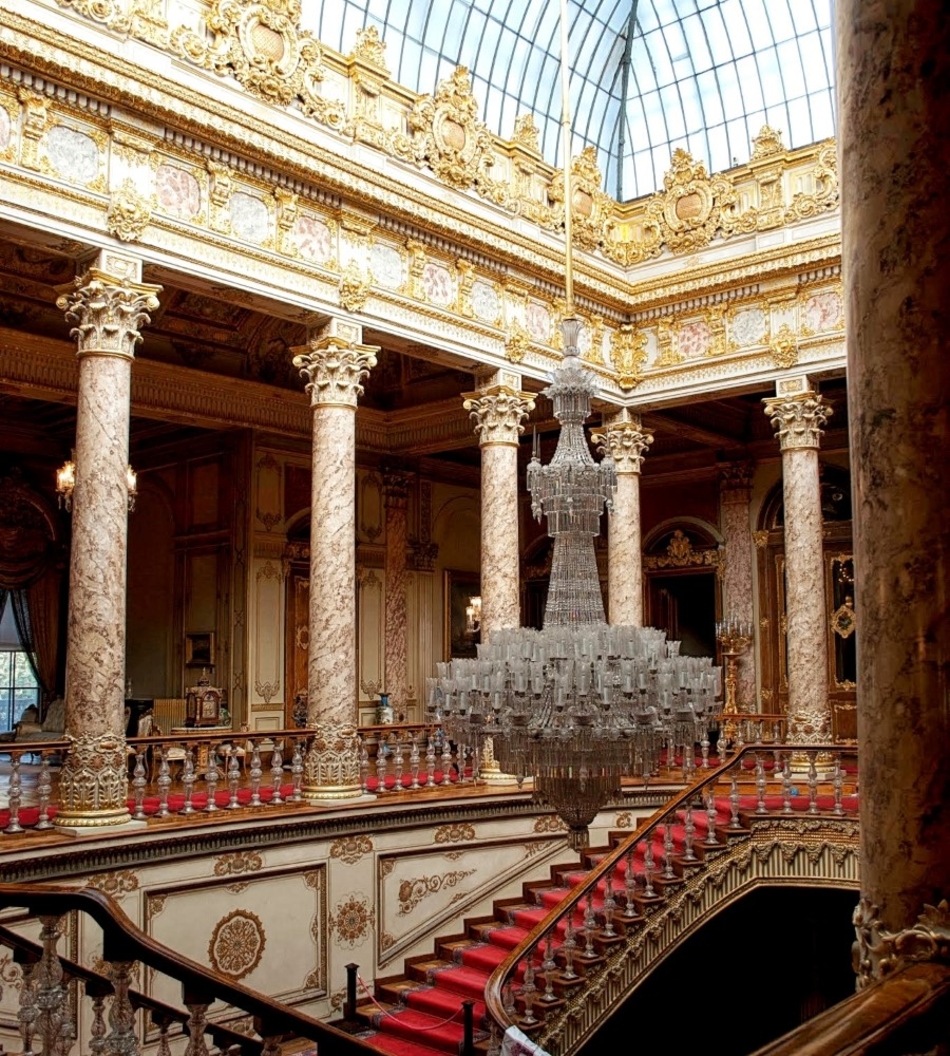 Vişnezade Mahallesi Dolmabahçe Caddesi
Park Fora: An elegant seafood restaurant
Starting to feel peckish? This elegant seafood restaurant located along the Bosphorus serves fresh king crab, baked oysters, lobster, sea bream, salmon and more, cooked up by local Chef Musa Değirmenci. Savour your meal while enjoying panoramic views of the waterfront from the rooftop terrace.
Ortaköy, Muallim Naci Cd. 54/A, 34347
Pandeli Restoranı: A meal fit for royals
A royal experience isn't complete without dining at Pandeli Restoranı. The late great Queen Elizabeth II was once a valued customer at this exquisite restaurant, and the likes of famed actress Audrey Hepburn and even Turkey's founding father and first president, Mustafa Kemal Ataturk, dined here.
In fact, from its very start, it has been host to numerous artists, poets and politicians, all wishing to get a taste of some of the country's most delicious foods. Kebabs, Chicken Topkapı, grilled meatballs and pilaf and lamb shank are among highlights on the menu.
Rüstempaşa Mah. Balık Pazarı Kapısı Sokağı ½, Mısır Çarşısı İçi
Hookah and mocktails at Lulu Lounge
After a long day exploring this wonderful city, it's time to relax and experience Hookah — a water pipe used for smoking tobacco — or simply sip on an exotic mocktail. Lulu Lounge is a cosy bar and restaurant which also serves delicious local delicacies and looks out onto the district of Beyoğlu. You can enjoy live music and performances and book a VIP room for more privacy.
Pürtelaş Hasan Efendi, Mahallesi, Meclis-i Mebusan Cd. No:61, 34427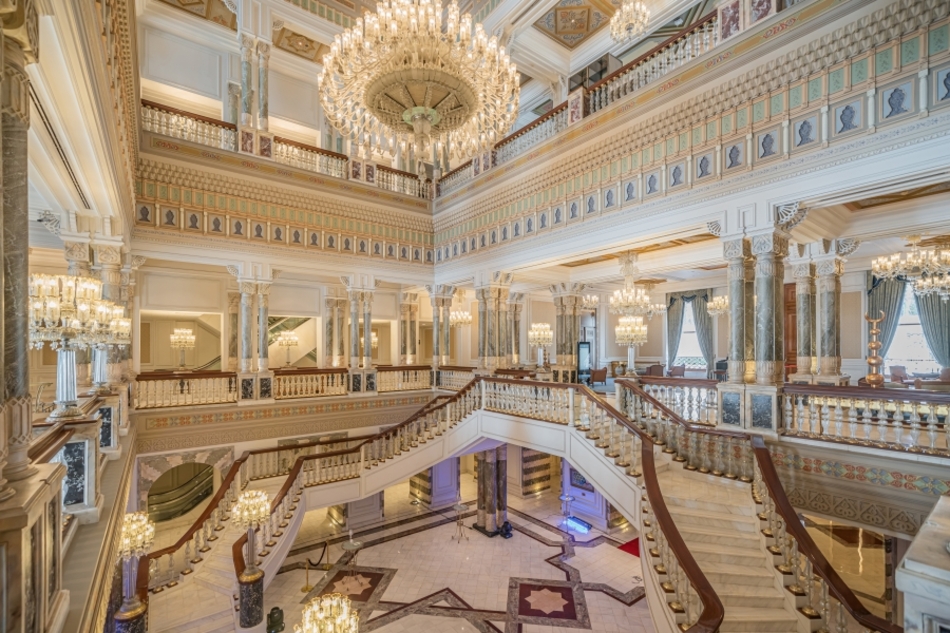 Where to stay: Çırağan Palace Kempinski
Looking for a little respite after a long day of exploring? Çırağan Palace Kempinski, a 19th-century former Ottoman palace, is located by the shore of the Bosphorus overlooking the city, and is one of the most opulent hotels Istanbul has to offer. In fact, it's the only hotel in Istanbul that's only accessible by boat or helicopter. At the back of the hotel you'll find Yıldız Park, which used to serve as a hunting ground. It's especially worth visiting during the Tulip season in April. The hotel's spa features a marble hammam to unwind in after a long day of exploring. Head to the first floor, Tuğra Restaurant, to sample traditional Ottoman dishes fit for a sultan. Dishes are made using the finest, fresh, seasonal ingredients — such as herbs from the Aegean mountains or fish from the Bosphorus.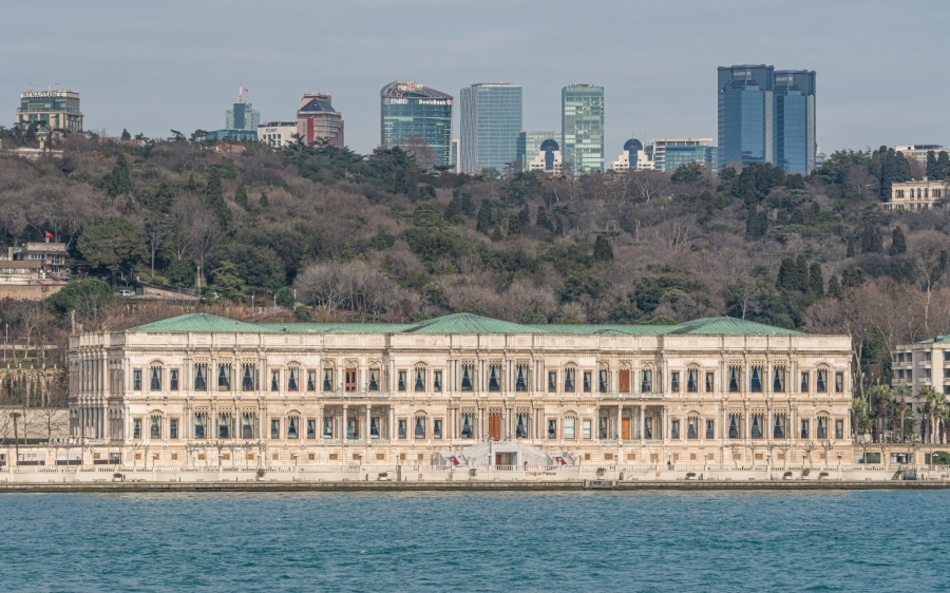 Yıldız, Çırağan Cd. No:32, 34349
As an Art de Vivre subscriber, discover more exquisite experiences to enjoy, from awe-inspiring gardens to London's elegant Mayfair.
Credits for the Main photo: Panoramic view of Istanbul from the terrace decorated with traditional colorful ornamental pillows © Lepneva Irina on Shutterstock
Inspire our community
A global community of enthusiastic and curious ones. Diverse voices. Subscribe for free to share your vision and enhance our art-filled world.


To leave a comment you must
sign in