Art
7 fascinating films about art and artists
Films can help us better understand the art world and experience the lives and work of the artists we most admire.
Here are seven compelling films that will allow you to delve into the art world, feel what it is like to be an artist, and look at life, death and art through their eyes.
1. 'The Best Offer' (2013, dir. Giuseppe Tornatore)
We often read about artworks by old masters being faked, but who are these people, capable of mimicking such works? Italian film director Giuseppe Tornatore's psychological thriller, 'The Best Offer', delves into the world of expensive art auctions and their inner secrets and how Vigil Oldman, an eccentric but respected manager of a famous auction house, receives an order for the purchase of property from a young woman, who he becomes obsessed with. "There's always something authentic concealed in every forgery", one of the main heroes of the film says. Be ready for a mysterious atmosphere and an unexpected ending.
The Best Offer Official Trailer (2013) - Geoffrey Rush, Jim Sturgess
2. 'Synecdoche, New York' (2008, dir. Charlie Kaufman)
In his directorial debut, Charlie Kaufman tells the story of Caden Cotard — a theatre director who is struggling with a midlife crisis. Since his wife ran away from him with their daughter, he suffers from psychosomatic illnesses and failed relationships with women. But then Caden unexpectedly gets a letter informing him that he has received a prestigious grant to make an artwork. He decides to make a play in which he recreates life in New York City, but of course, everything goes wrong, leading us to question whether it is possible to better understand life by turning it into art.
Synecdoche, New York Official Trailer (2008)
3. 'Camille Claudel' (1989, dir. Bruno Nuytten)
Immersing us into 19th century Paris — the city of art, love, free minds, and frantic artists — this film delves into the tragic life of the talented French sculptor Camille Claudel and her difficult relationship with Auguste Rodin. The film introduces us to three main characters: Claudel, Rodin and, of course, the sculpture. No matter what happens on the screen, the camera always inevitably returns to the process of working on sculpture: We see parts of sculptures here and there, Camille's passionate work, and her clothes soiled with clay. Art is everywhere.
In this biographical film, through Camille's story, Bruno Nuytten and Isabelle Adjani reveal the artist's inner world and her journey from full dedication and service to her craft, to burnout and madness.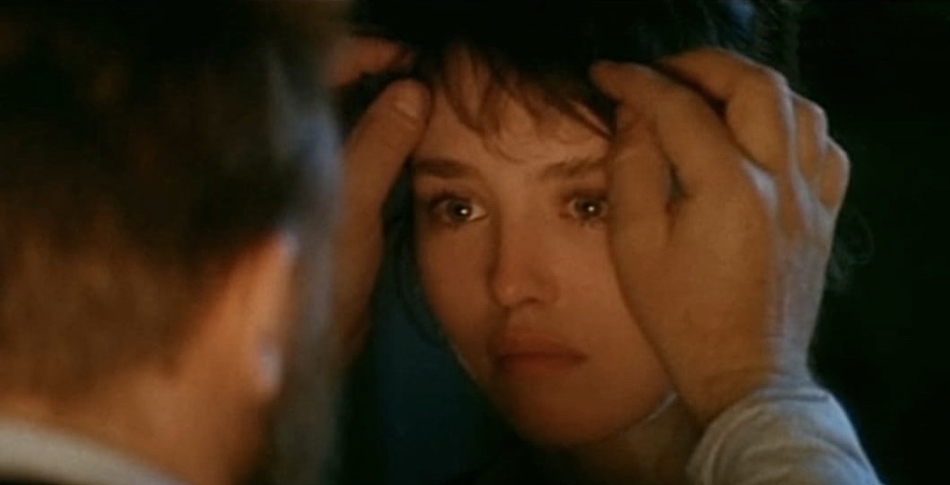 4. The Dancer (2016, dir. Stéphanie Di Giusto)
This film also takes us to Paris, but this time we are immersed in the fin de siècle, a time of decadence and the beginning of modern dance. In 'The Dancer', Stéphanie Di Giusto tells the story of a young Loïe Fuller, a pioneer of modern dance, and her relationship with the incomparable Isadora Duncan.
Although this film is partly biographical, it vividly reflects the era of freedom of creativity and art, the beauty of dance and, of course, its reverse side: hard work and pain.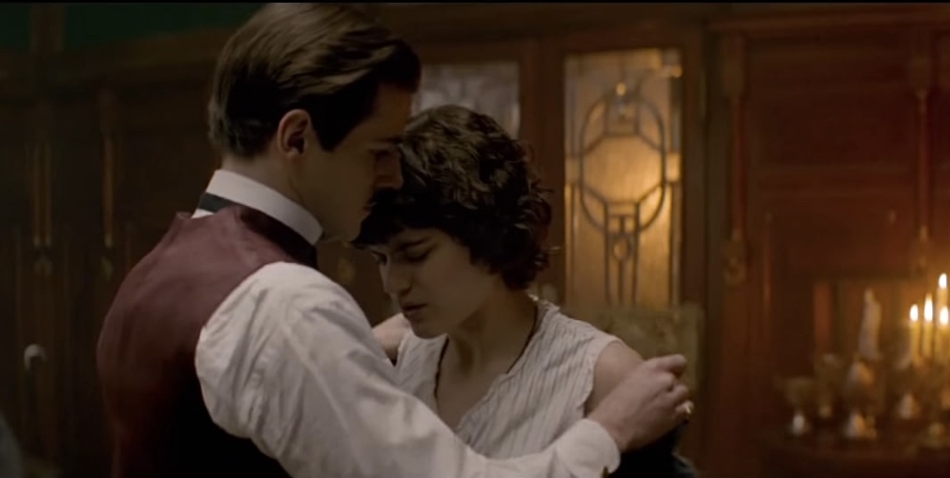 5. 'Frida' (2002, dir. Julie Taymor)
This biographical film of Mexican artist Frida Kahlo's enthralling life depicts her long and complicated relationship with Diego Rivera, her life after a tragic car accident, her secret love affair with Lev Trotsky, the story of her family and, of course, her art.
Through digital effects, some of Frida's paintings, such as 'The Two Fridas' (1939), 'What The Water Gave Me' (1939), and 'The Broken Column' (1944), are recreated on the screen, enabling us to witness the artist's creative process.
Frida Official Trailer (2002)
6. 'Destino' (2003, dir. Dominique Monféry)
Have you ever heard about an animated film made by surrealist Spanish painter Salvador Dalí?
In 1945, Dalí and American artist John Hench, who worked at The Walt Disney Company, created the storyboards for a short film called 'Destino'. Unfortunately, due to World War 2, this project was suspended due to economical and political problems, but in 1999 Walt Disney's nephew decided to restart its production. In 2003, it finally premiered 58 years after the start of its production.
Fortunately, you can now enjoy this surrealistic short film and immerse yourself in Dalí's paintings. The story is about a young woman called Dahlia who is in search of her lover Chronos, the god of time. The film follows her on a journey through changing surrealistic landscapes. So if you ever wanted to find yourself in surrealistic painting, we highly encourage you to watch this film.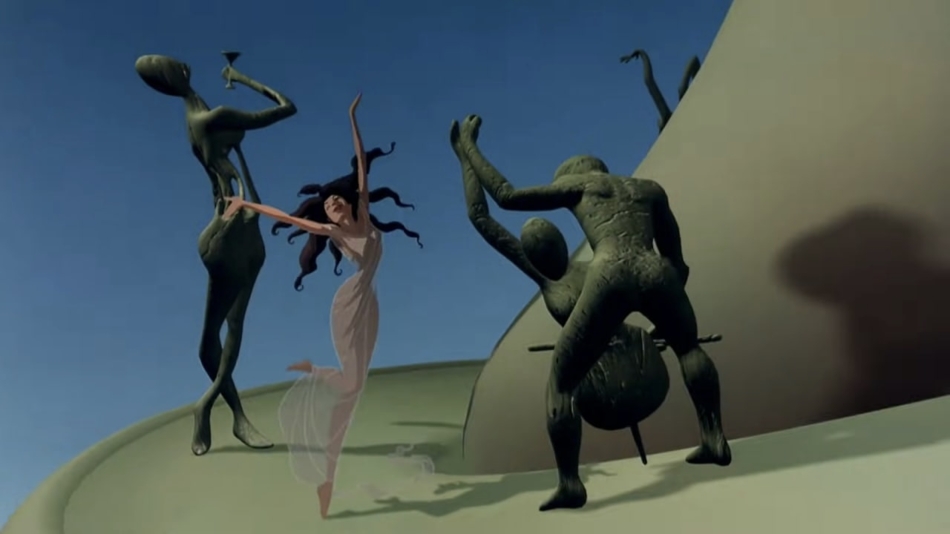 7. 'Minamata' (2020, dir. Andrew Levitas)
A must-see film starring Johnny Depp, about the power of art in a capitalistic world, this biographical film is based on a book by Aileen Mioko Smith and W. Eugene Smith. It tells the true story of the famous American photojournalist and war correspondent Eugene Smith (1918-1978), who went to Japan and ended up documenting the harrowing effects of mercury poisoning on citizens of the Minamata fishing village, in Kumamoto, Japan.
Its cinematic narration is innovative, with the film sometimes switching to black and white or using Smith's photos, immersing the viewer in the artist's world. One of his most famous photos, of a woman singing a lullaby to her sick child, is also included — a real masterpiece in a world fighting for social human rights and ecology.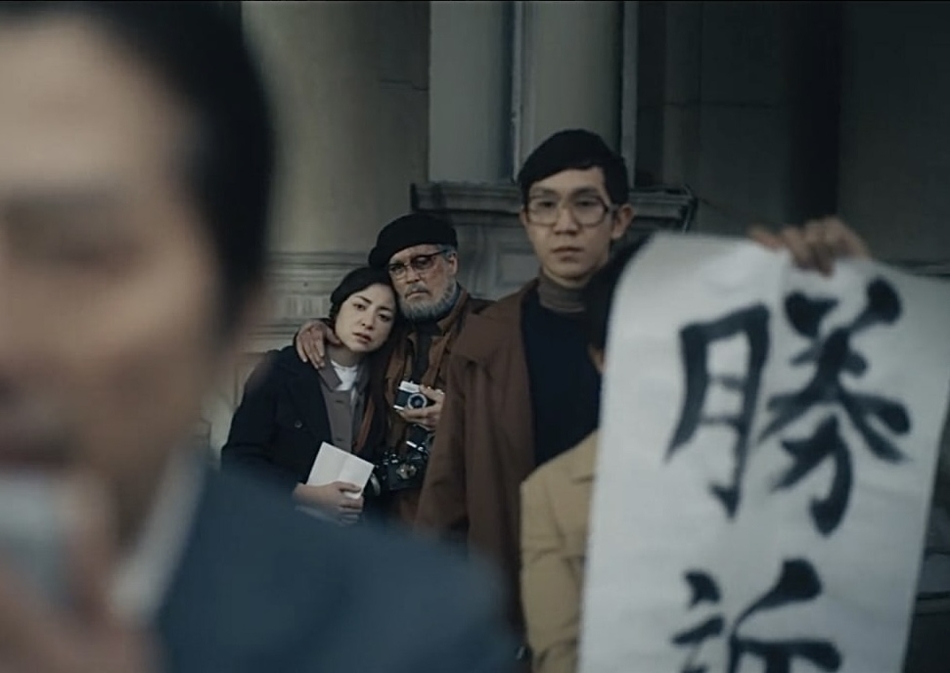 Passionate about film, art and fashion? Then come with us behing the scenes at ASVOFF Festival , which featues short films, conferences, installations and performances and make sure you also check our highlights of the Venice Film Festival.
Credits for the Main photo: Geoffrey Rush (as Virgil Oldman) in "The Best Offer" Directed by Giuseppe Tornatore, 2013.
Inspire our community
A global community of enthusiastic and curious ones. Diverse voices. Subscribe for free to share your vision and enhance our art-filled world.


To leave a comment you must
sign in