Events
6 exhibitions not to miss this autumn in Paris
From Edvard Munch to Boris Mikhailov, there is no shortage of cultural events in Paris this autumn. Here is our guide to the exhibitions you won't want to miss.
1. Edvard Munch at the Musée d'Orsay
Following an exhibition dedicated to Aristide Maillol, this autumn the Musée d'Orsay is celebrating the work of Edvard Munch (1863 - 1944). This is the first time a retrospective of the great Norwegian artist, the pioneer of expressionism, is being held in France. An undoubtedly singular, complex, and enigmatic artist, Munch's work remains little known to the wider public. In partnership Oslo's Munchmuseet, the Parisian museum will show 100 of Munch's key works, including paintings, drawings, and prints, which reflect the diversity and complexity of his practice.
The Musée d'Orsay has also organised a series of events in connection with this exhibition, which will feature interesting conferences, performances, and concerts.
'Edvard Munch. Un poème de vie, d'amour, et de mort'
Musée d'Orsay
1, rue de la Légion d'Honneur, 75007 Paris
September 20 2022 – January 22 2023
2. Rosa Bonheur at the Musée d'Orsay
To mark the bicentenary of the birth of Rosa Bonheur (1822-1899), the Musée d'Orsay is hosting a retrospective of this groundbreaking 19th century French artist from October 18. As the first woman artist to receive the Legion of Honour order, Rosa Bonheur was famous in Europe and the United States, and established herself as a free woman and an established artist — an extraordinary achievement at that time. She quickly became a role model in the quest for independence for female artists.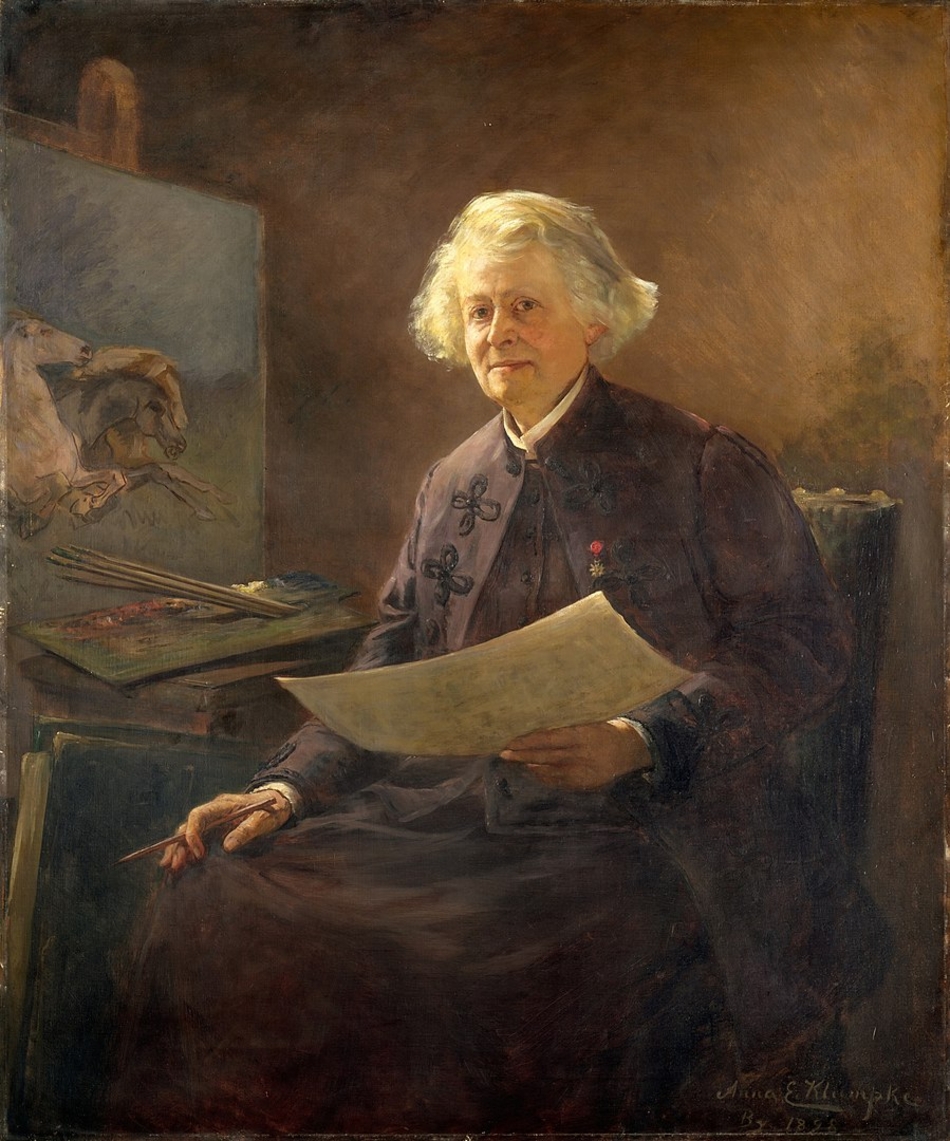 Around 200 of her works from the most prestigious public and private collections in Europe and the United States will be presented at the Musée d'Orsay - a wonderful opportunity to discover, or rediscover, her work.
'Rosa Bonheur (1822-1899)'
Musée d'Orsay
1, rue de la Légion d'Honneur, 75007 Paris
October 18 2022 – January 15 2023
3. "Parisiennes citoyennes!"
at the Musée Carnavalet
Another must-see exhibition dedicated to women's emancipation is being held this autumn at the Musée Carnavalet - Histoire de Paris. Through paintings, photographs, films, archives, and posters, this exhibition highlights the history of women's emancipation struggles in the French capital between 1789 and 2000. From French playwright Olympe de Gouges to Tunisian-French activist Gisèle Halimi, key figures as well as anonymous Parisiennes will be represented. Discover revolutionary women citizens from 1789, 1830, and 1848, Communards, suffragists, pacifists, resistance fighters, female politicians and trade unionists, feminist activists, committed artists and intellectuals, striking female workers, and immigrant women's collectives.
'Parisiennes citoyennes ! Engagements pour l'émancipation des femmes (1789-2000)'
Musée Carnavalet – Histoire de Paris
23 rue de Sévigné, 75003 Paris
September 28 2022 – January 29 2023
4. Boris Mikhailov at the MEP
While Ukraine's cultural heritage is currently in danger, European museums are desperately seeking to preserve it. From 7 September, the Maison Européenne de la Photographie (MEP) presents the largest retrospective of Boris Mikhailov (born in 1938), the world-famous Ukrainian experimental photographer and the central figure of the Kharkiv School of photography, an unofficial artistic movement born during the Brezhnev era. Since the 1960s, Mikhailov has been documenting life in his country and the upheavals that accompanied the collapse of the USSR.
Designed in close collaboration with the artist, the exhibition brings together more than 800 of Mikhailov's works and presents his most important series, including his most recent ones.
'Boris Mikhaïlov. Journal ukrainien'
MEP – Maison Européenne de la Photographie
5/7 rue de Fourcy, 75004 Paris
September 7 2022 – January 15 2023
5. The Kharkiv School of Photography at the INHA
After visiting the MEP, discover the works of two other artists from the Kharkiv School of Photography at the Institut national d'histoire de l'art (INHA). The exhibition includes 16 photographic works by Sergiy Lebedynsky and Vladyslav Krasnoschok, who are both founding members of the Shilo group created in 2010, and documented political events in their country. Among works on display there are six photographs by Krasnoschok, which are part of the "Euromaidan" series and document the 2014 revolution in Ukraine.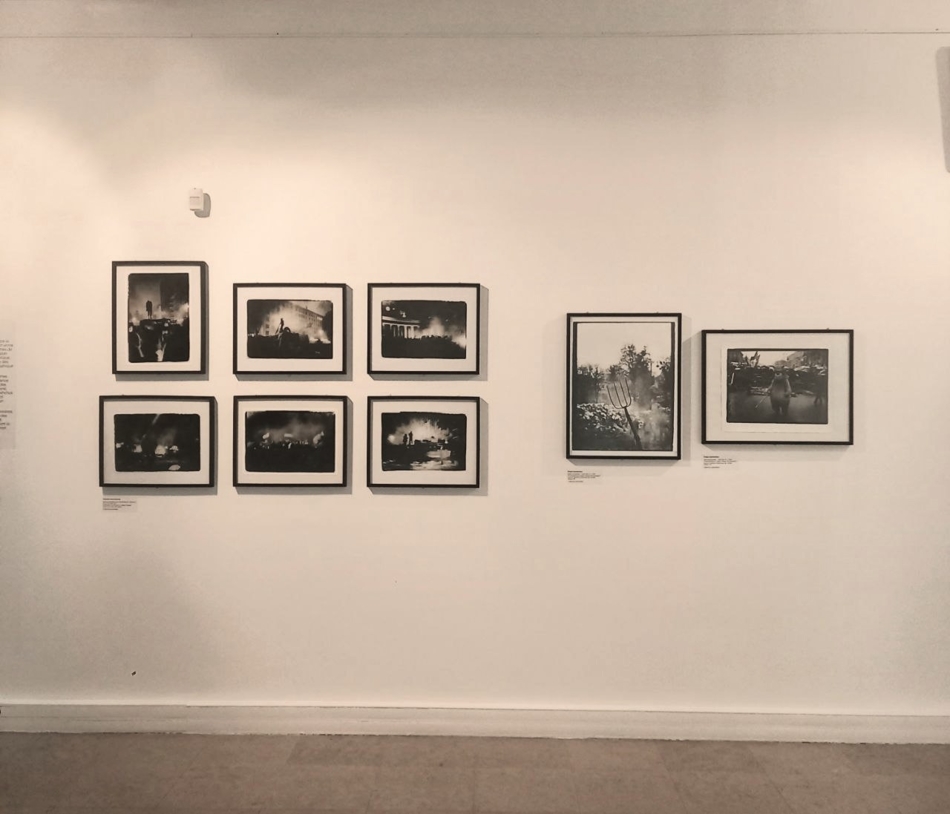 'Le groupe Shilo et l'école de photographie de Kharkiv'
INHA, Galerie Colbert, salle Roberto Longhi
2 rue Vivienne, 75002 Paris
September 1 – October 15 2022
6. Frida Kahlo at the Palais Galliera
The Musée de la Mode de la Ville de Paris (the Palais Galliera) celebrates women artists by devoting a major exhibition to Frida Kahlo (1907-1954). Through over 200 of her personal objects, including traditional Mexican dresses, correspondence, and accessories, the exhibition welcomed us into the intimate world of Frida Kahlo, where we get to know her both as a Mexican woman and passionate collector, and as a person who suffered from serious disabilities throughout her life.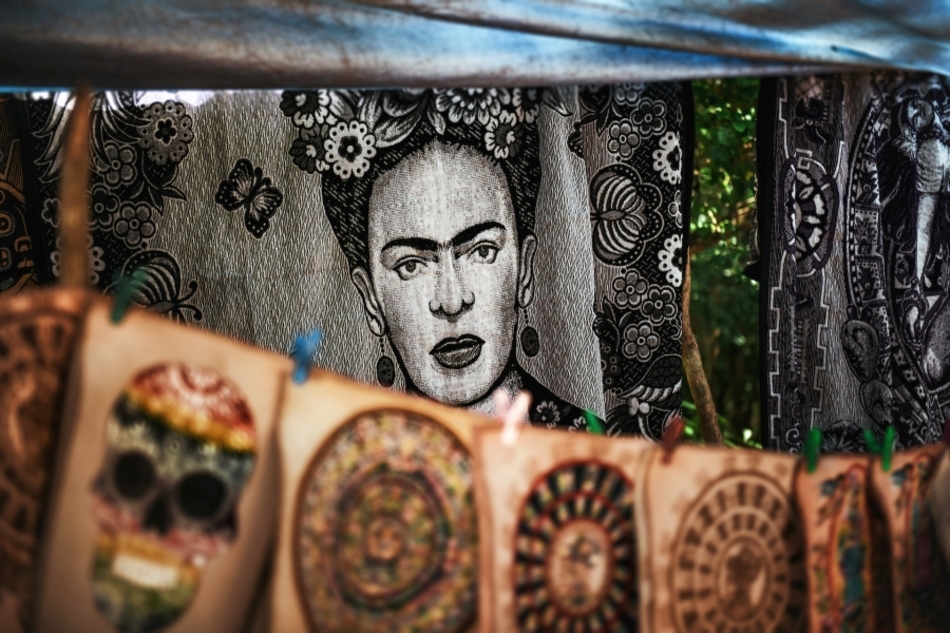 Palais Galliera is also holding a parallel exhibition which presents Frida Kahlo as an icon for legendary designers such as Karl Lagerfeld and Jean Paul Gaultier.
'Frida Kahlo, au-delà des apparences'
Palais Galliera, musée de la Mode de la Ville de Paris
10, Avenue Pierre Ier de Serbie, 75016 Paris
September 15 2022 – March 5 2023
Credits for the Main photo: © Unsplash, Alexander Kagan @allewollenalex
Inspire our community
A global community of enthusiastic and curious ones. Diverse voices. Subscribe for free to share your vision and enhance our art-filled world.


To leave a comment you must
sign in