Travel
Sydney Guide 2023: Vivid Sydney, Opera House, and other spots to visit
With its iconic landmarks, stunning beaches, and diverse cultural scene, Sydney is a destination that never fails to captivate travellers from around the world. Whether you're seeking thrilling adventures, cultural discoveries, or simply a relaxing escape, Sydney promises to be an unforgettable destination. So, pack your bags, get ready to explore, and let this travel guide be your trusted companion as you navigate the wonders of Sydney in 2023.
Sydney's History
Sydney has a rich and fascinating history that goes back thousands of years. The area was originally home to the Aboriginal people of the Eora nation; however, Sydney's recorded history began when the British penal colony was established at the end of the 18th century. The early years were marked by conflicts with the indigenous population and the challenges of building a new settlement. Over time, Sydney flourished and became an important trading port, attracting immigrants from around the world. The city's iconic landmarks, such as the Sydney Opera House and Sydney Harbour Bridge, are evidence of its deep-rooted heritage.
Exploring
Sydney opera house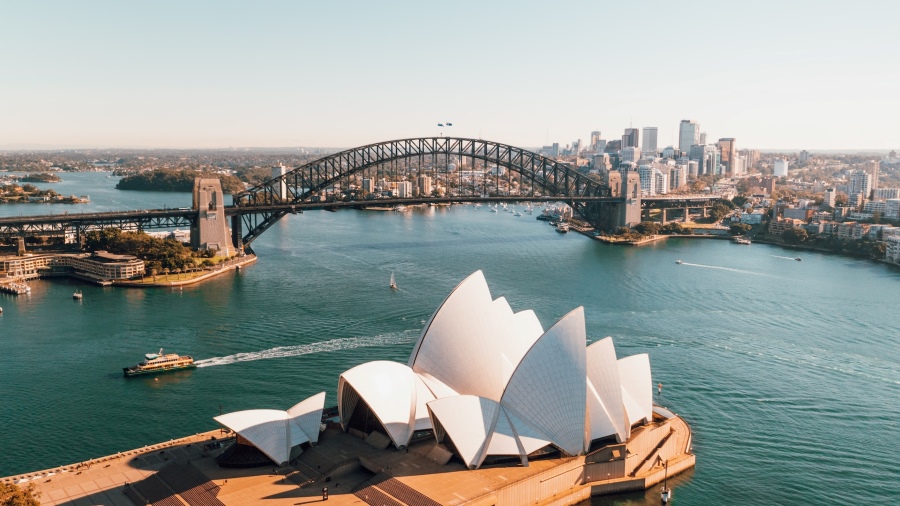 With over 40 shows a week, there is always something to marvel at in the Sydney Opera House. Only a few examples of the performances coming up soon are 'Bark of Millions', a Rock Opera showing between the 18th and 20th of October, 'Message in a Bottle', a Dance Theatre piece between the 25th and 29th of October, and, of course, a Musical Theatre performance of 'Miss Saigon' performed between the 17th of August to the 13th of October. 2023 is an important year for the Opera House as it is its 50th birthday. To mark the occasion in an iconic celebration they are hosting a Birthday Festival of music, dance, theatre, and art.
Sydney Harbour Bridge
Take a stroll along the iconic landmark that is Sydney Harbour Bridge to enjoy the panoramic views of the world-renowned, shimmering harbour. The bridge was opened in 1932 and allowed Sydney to expand to the North. It has since become a famous symbol of Sydney's growth and progress. If you happen to be in Sydney during May or June, you'll be lucky enough to witness the spectacular Vivid Sydney festival. During the festival, the bridge becomes a mesmerizing canvas for light projections, transforming it into a dazzling display of colours and animations, an enchanting sight that shouldn't be missed.
Bondi Beach
Bondi Beach is an iconic symbol of Australia's beach culture, attracting visitors from around the world. Whether you like to relax and soak up the rays on the shore or get involved in some surfing activities, there really is something for everyone. Make sure to enjoy a walk along Bondi to Coogee Coastal Walk, a breathtaking cliff-top trail that spans around six kilometres to take in the stunning views across the coastline of the beaches and hills. Currently happening at Bondi Beach is the Bondi festival, which is between the 30th of June and the 16th of July.
The Royal Botanic Gardens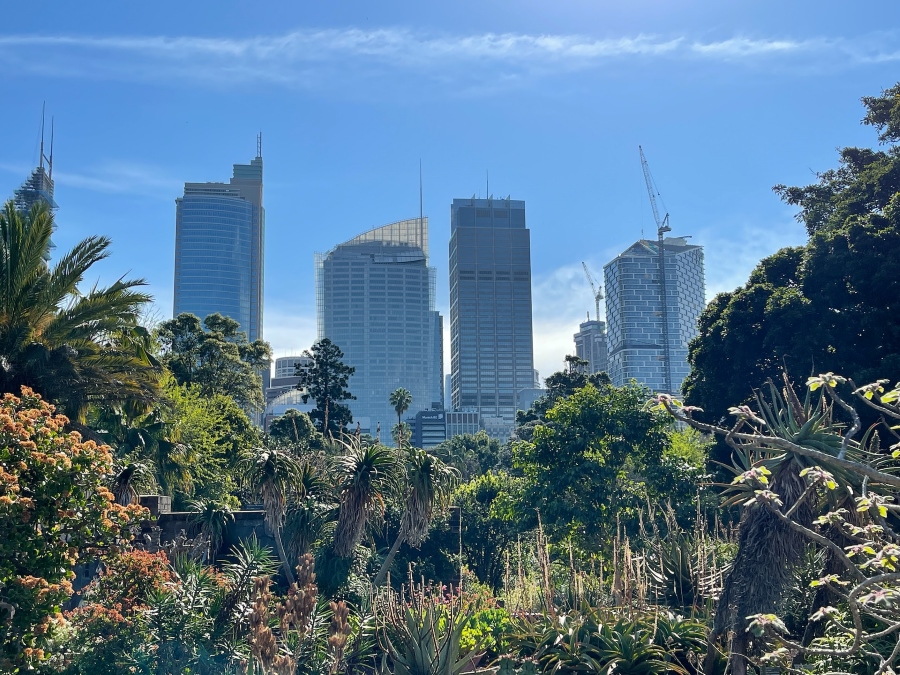 In an almost Oasis-like tranquillity, the Royal Botanic Gardens are located in the heart of the city, offering a little escape to serenity amongst the urban hustle and bustle. Learn more on a guided walk through the gardens, discover the tropical wonders in a behind-the-scenes Glasshouse Tour, or simply take a self-guided stroll to relax. The garden hosts various events and activities throughout the year, catering to a wide range of interests. From outdoor concerts and theatre performances to educational workshops and guided tours.
Dining
Sydney's dining scene is a true reflection of its multicultural identity and a celebration of all the fresh ingredients that they are lucky to have right on their doorstep. When it comes to delicious local cuisine, Sydney is packed with opportunities to try regional delicacies such as fresh Barramundi and chips or traditional Australian meat pies. Similarly, if you are looking for luxurious fine-dining options, there are plenty of remarkable options to pick from.
Iceberg's Dining Room and Bar
One of Australia's most iconic dining venues. With a world-famous view over the beautiful Bondi beach, what can be more perfect than this fine dining location? The menu in the Dining Room, inspired by restaurant owner Maurice Terzini's Italian heritage, is said to have changed the perception of how Australians eat Italian food. Whether you opt for the Pasta alle Vongole or the Pasta Nero di Seppia e Granchio, your meal will never disappoint.
Oncore by Clare Smyth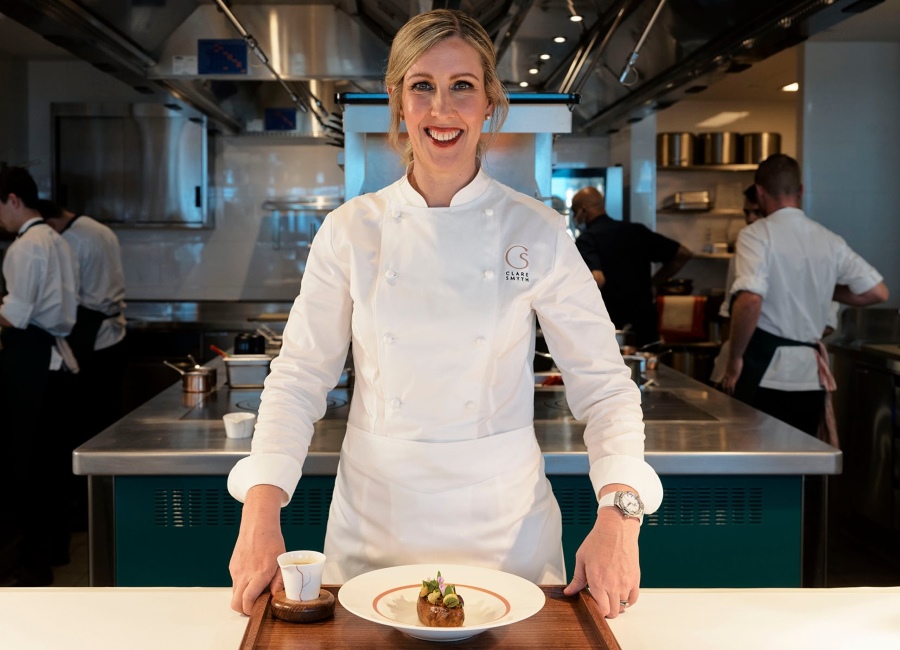 Oncore is just one of the many dining options that are available at the luxuriously lavish hotel, Crown Sydney. Clare Smyth has made an impact in Australian cuisine, being the first British-born woman to hold three Michelin stars, Oncore is prestigious for being Smyth's first and only international restaurant. With stunning panoramic views of Sydney Harbor, fine wines and signature flavours from Smyth's heritage in Northern Ireland, Oncore is a must for anyone visiting Sydney this year. There is currently a seven-course tasting menu available with stand-out dishes such as 'Potato and roe', a breathtaking combination of seaweed beurre blanc, herring and trout roe and 'Sydney Rockefeller' which is chicken liver parfait paired with madeira.
Staying
Kirrbilli Airbnb © Airbnbhosted by Richard
Airbnb properties offer private accommodations, allowing you to have your own space and enjoy a sense of seclusion. For an unparalleled experience with unforgettable views, consider staying in Kirrbilli in this Airbnb with an iconic Sydney Harbour and Opera House postcard-like view. Not only is this property the epitome of relaxation, it also means that iconic landmarks like the Sydney Harbour Bridge and the Sydney Opera House are right on your doorstep.

Looking for more places to explore? Check out our best places to visit in Greece.
Credits for the Main photo: © Dan Freeman, Unsplash
Inspire our community
A global community of enthusiastic and curious ones. Diverse voices. Subscribe for free to share your vision and enhance our art-filled world.


To leave a comment you must
sign in