Travel
A guide to Greece: 7 places to visit
Summer is a season of endless adventures and new experiences, and choosing the perfect destination for your holiday can be a challenge. But if you're yearning for a place that combines ancient history and art, with picturesque landscapes, and boundless entertainment, then Greece is a great option.
From storied ancient ruins to the birthplace of the Olympic games, here are some must-visit places in Greece to explore.
1. Athens: The enchanting Greek capital
The great city of Athens dates back to 3000 BCE, and still captivates visitors till this day. This city of rich history, culture, and innovation is the first must see destination in Greece.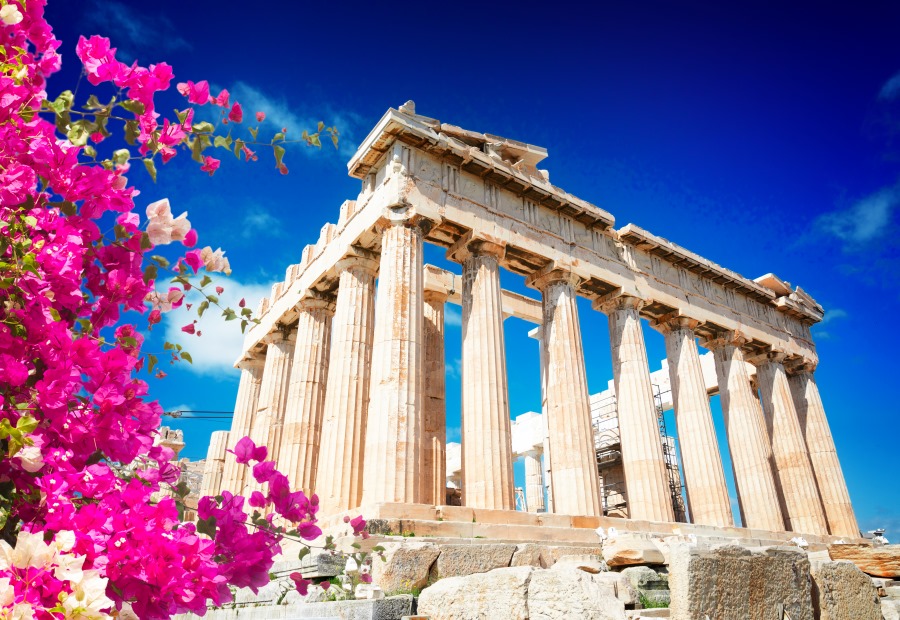 The Acropolis of Athens is perhaps Greece's most iconic symbol. More than 3,300 years ago, the Acropolis was built in the city of Athens and throughout history, it held many functions. During Mycenaean times, it gained a religious significance, as it was dedicated to the worship of Greek Goddess Athena.
Once you walk up the stairs and approach the entrance, you will be awe-struck by the magnificence of the Parthenon, a timeless masterpiece that has withstood the test of time.
After discovering the interior, check out The Acropolis Museum, which is located under the main building and showcases the exquisite artefacts found on-site. From ancient houses with their courtyards and wells, to the baths and mansions, you can get a glimpse into life of people who lived on the site more than 4500 years ago. Additionally, you can participate in workshops like examining the water reservoirs. It's possible to register online for this experience, but keep in mind that the spots are limited to 20 people each session, and the visits can take place on Fridays.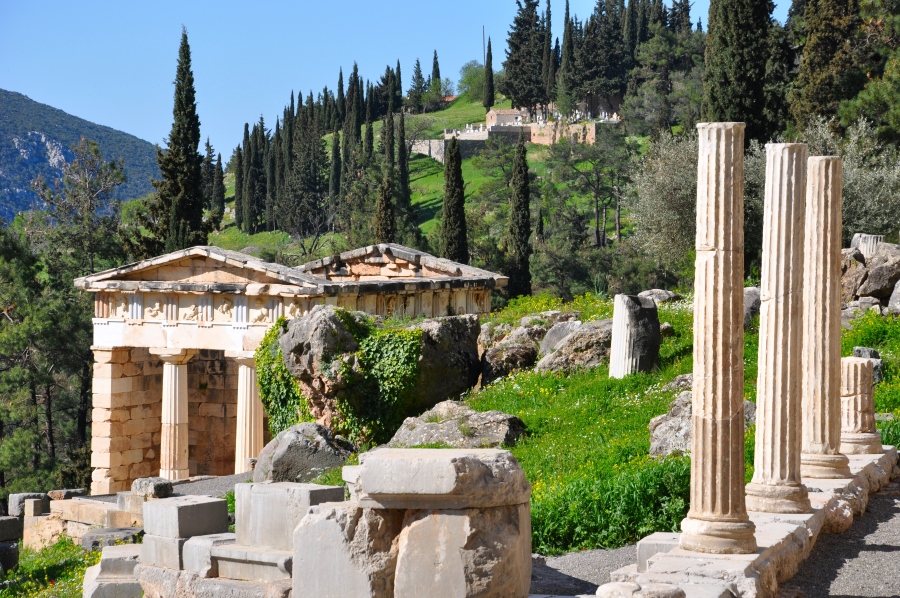 Another significant sacred site in Athens is Delphi. Thousands of years ago, Delphi's Oracle is said to have communicated with the gods, drawing pilgrims from afar. Now, it's no less exciting to visit what was once considered as a centre of the world in ancient times. Delphi's UNESCO World Heritage status recognizes its extraordinary cultural and spiritual heritage. To get the best out of your visit, make sure to check out the Archaeological site of Delphi as well as the Archeological Museum of Delphi.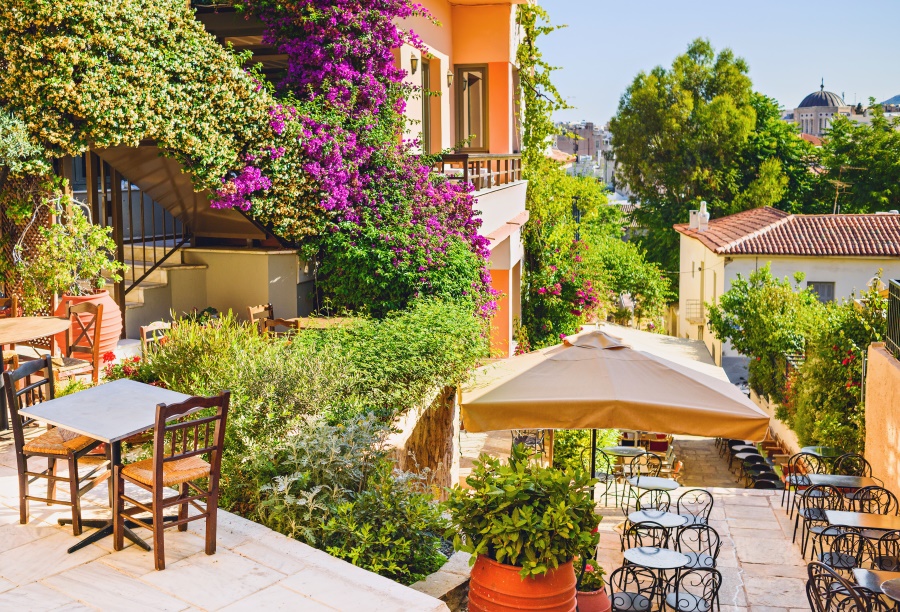 Greek cuisine needs no introduction, so once you get to Athens, make sure to pay a visit to some of the best restaurants in the city. Picky Coffee & Brunch, located on Christokopidou 14 offers some of the most delicious selections of Mediterranean cuisine. It's the perfect place for breakfast, brunch, and lunch. The green outdoor area and the cosy interior will certainly set your mood to the best for the day.
If you're vegan, try out Vegan Beat on Perikleous 56, which offers many tasty vegetarian and vegan options such as Greek salad and gyros. In the evening, Caravin Wine & Wanderlust on Akamantos 11, with its elegant indoor and outdoor seating. Here you can enjoy world-class Greek wine and delicious local food such as eggplant salad 'paputsaki' or Greek dolmades-stuffed vine leaves.
2. Mykonos: A party paradise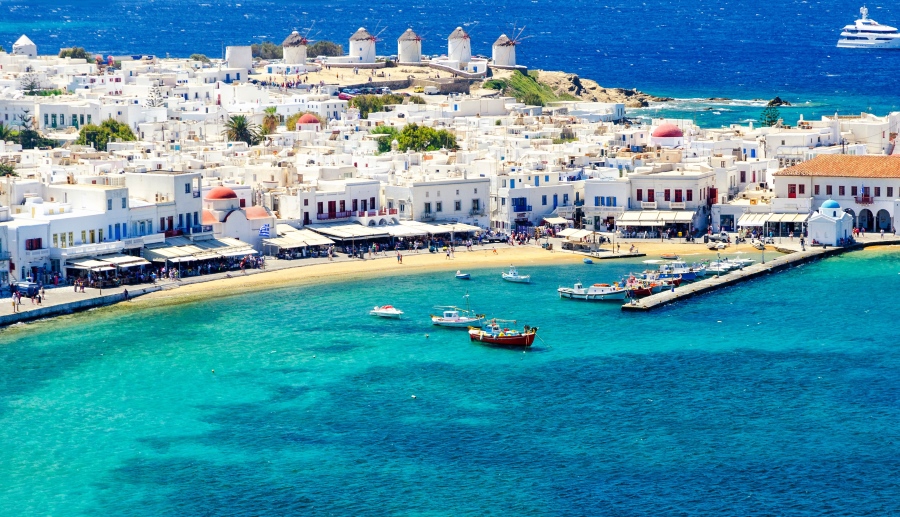 After a deep dive into Athens' cultural life, head to the heart of the Aegean Sea, the island of Mykonos. The island is renowned for its electrifying nightlife, captivating beach clubs, and endless festivities. During the day, you can stack up the sun on pristine sandy beaches, where parties and water sports add to the excitement. For the best drinks and cocktails, check out Lola Mykonos, Negrita Mykonos and 54 Cocktail Lounge & Skybar.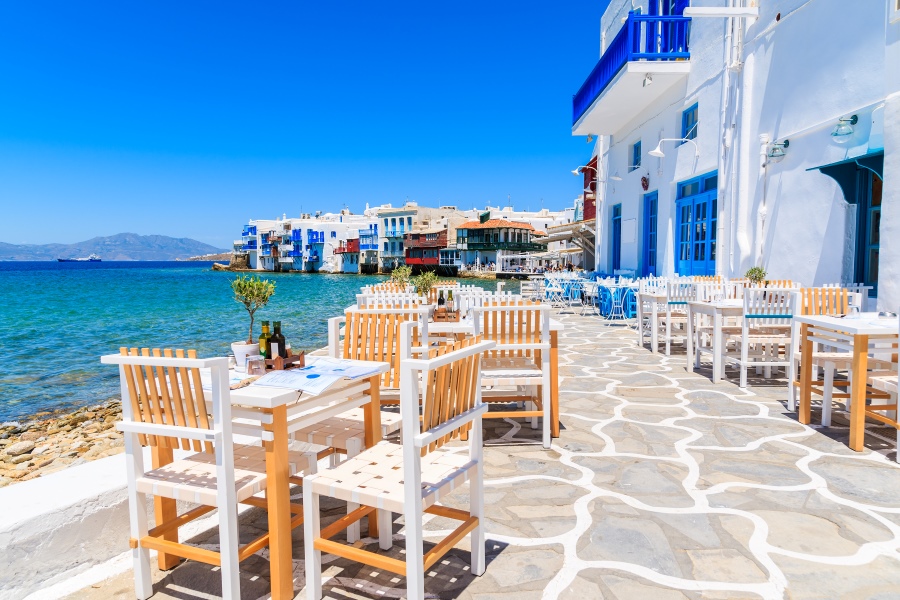 For a more relaxed lunch experience, there's Mamalouka Mykonos on Kouzi Georgouli. To embrace some of the most extravagant parties under the starry sky, surrounded by the pulsating beats of world-renowned DJs, don't miss Cavo Paradiso Club Mykonos, Scorpios Mykonos and 180° Sunset-Bar Mykonos. If you choose to spend your evening in a truly unique restaurant with a vintage interior and delicious Mediterranean food ,for dinner, try out Kastro's Mykonos located on Agion Anargyron 1.
3. Pristine Mediterranean beaches
After Mykonos, it might seem hard to find a better seaside, but Greece will surprise you with its extensive selection of sandy beaches.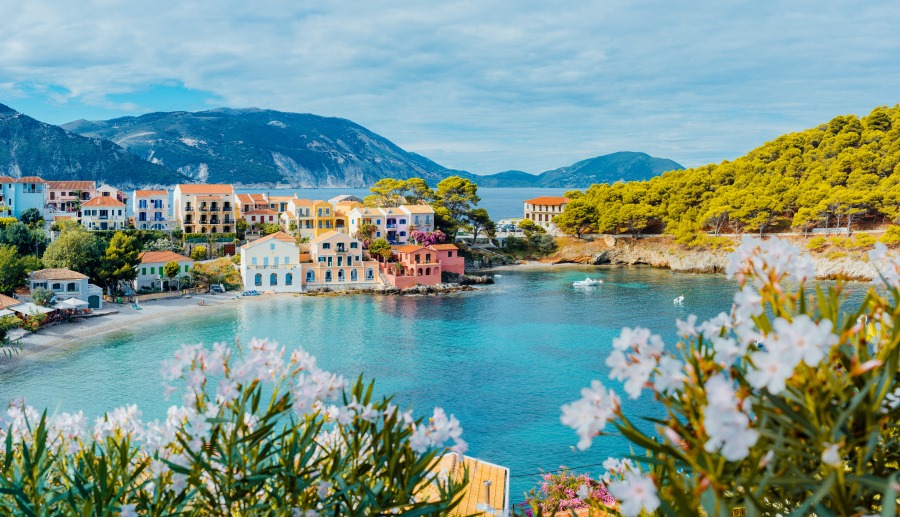 Cephalonia, a beautiful island in the Ionian Sea, where Skala Beach will take your breath away. The region's sandy beaches offer an irresistible allure, where turquoise waters meet golden shores, creating a picturesque paradise. There you can also plan a tour to see the world-famous Melissani Cave or Melissani Lake, where the stalactites and pristine water forge breathtaking landscapes. After a long day at the beach, you can relax at the nearby hotel Cephalonia Palace.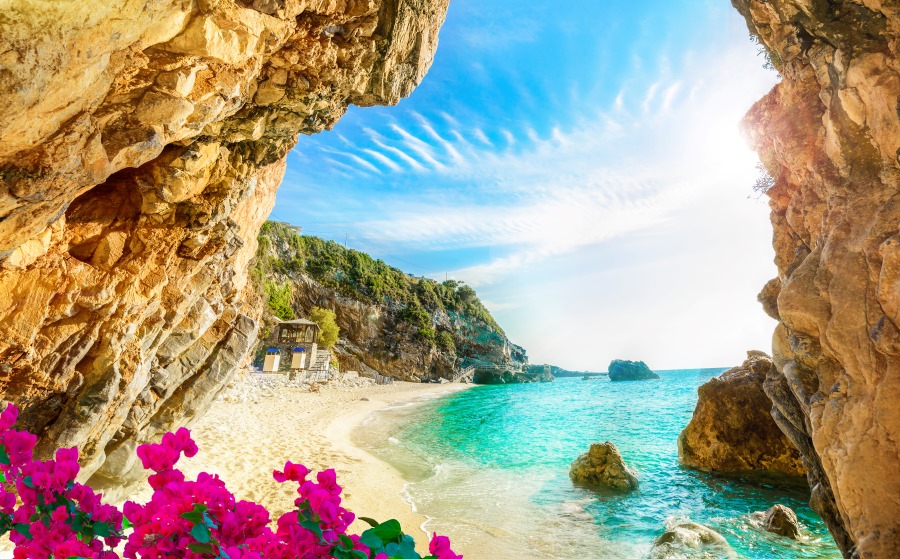 Another captivating destination with beautiful golden beaches is Corfu. It is a UNESCO World Heritage site that gained recognition because of its rich history and culture. There you can spend sun-kissed days on Paleokastritsa beach or Voutoumi beach, lounging on pristine sands, while gentle sea breezes caress your skin. After a day spent on the beach, you should check out the Byzantine churches, and the remains of Venetian fortresses and Greek temples. You might also want to consider enjoying a spa experience, and lather yourself in mineral mud on the shore of the Canal D'Amour.
4. Thessaloniki: A cultural hotspot
Another vibrant destination in Greece is Thessaloniki, a cultural hotspot known as the "co-capital", which offers a delightful blend of ancient history and contemporary charm. Thessaloniki's rich cultural heritage is evident in its impressive UNESCO-listed sites, like the Rotunda and the White Tower. Rotunda carries an enormous cultural significance, as it is one of the earliest Christian monuments in the Eastern Roman Empire. The White Tower, meanwhile, is not only a monument but a museum located on the city's waterfront. After paying an entrance fee, you can go inside the tower, climb a long set of stairs and enjoy the panoramic view of the city. Even though it now serves a beautiful purpose, during Ottoman rule, the tower became a prison and the scene of executions.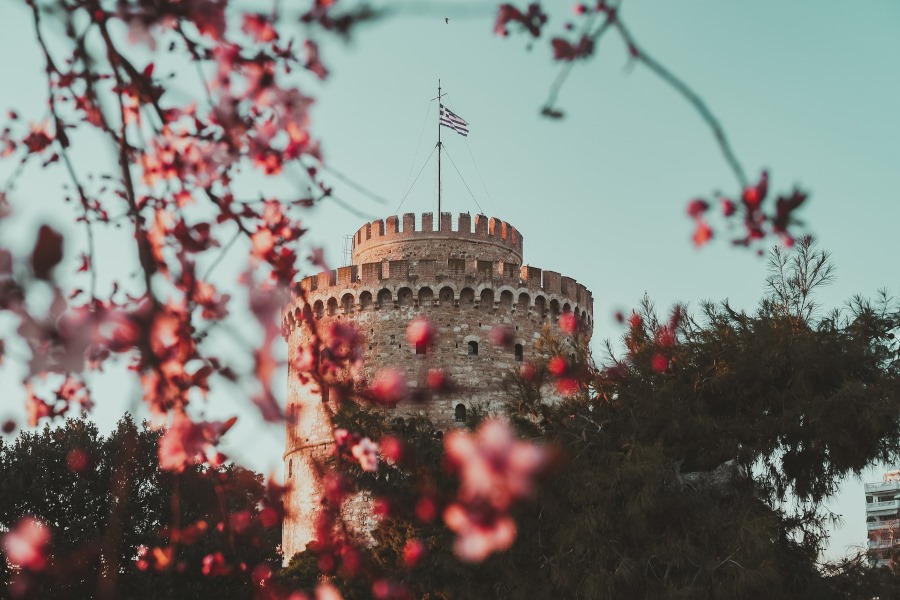 Thessaloniki is a culturally diverse city that is a home to an array of museums. There you can visit the Archaeological Museum of Thessaloniki, Noesis - Science Center and Technology Museum, Selfie Museum Thessaloniki, and many more.
5. Santorini: A picture perfect Island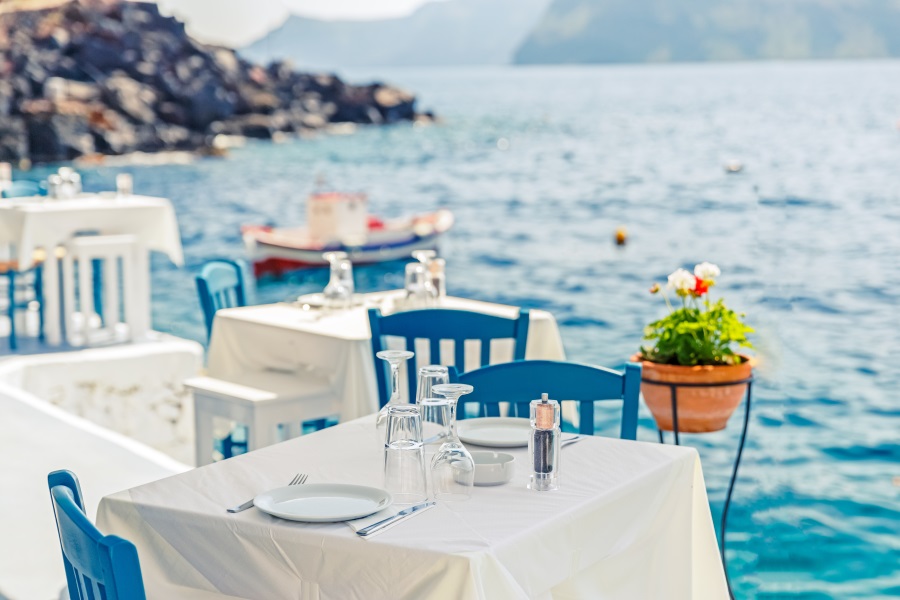 Known for its iconic blue-domed churches, whitewashed buildings, and breathtaking sunsets, Santorini is a dream destination that you must check out while visiting Greece. The panoramic views of the Aegean Sea and the dramatic volcanic cliffs make the island truly outstanding. Santorini's volcanic soil creates a perfect environment for making some of the best wines that you will ever try. You can try out yourself by visiting Santo Winery, Domaine Sigalas, or Venetsanos Winery. During your visit, explore the well-preserved ancient ruins of Akrotiri and the intriguing Museum of Prehistoric Thera. And when it comes to gastronomy, Santorini delights with its fresh seafood, local delicacies, and the world-famous sun-kissed cherry tomatoes. You can enjoy the best sea food at Ammoudi bay, and don't forget to visit PK cocktail bar.
6. Meteora: A spectacular rock Formation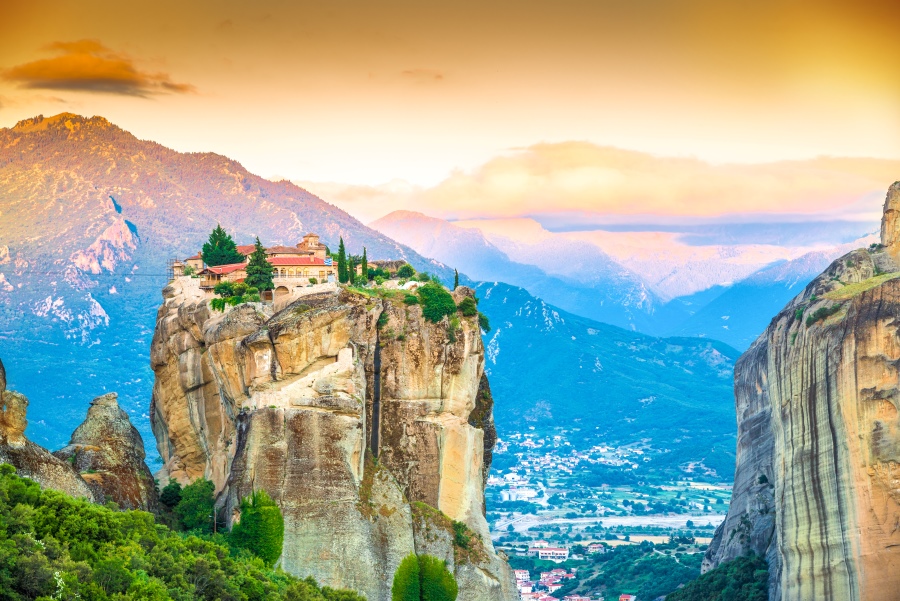 Meteora, a breathtaking marvel in Greece, UNESCO World Heritage seems like it's straight from a fairytale. Towering rock formations, adorned with monasteries, create a breathtaking view. The sheer grandeur of Meteora leaves visitors spellbound as they witness nature's artistic masterpiece. The site offers a spiritual retreat, where visitors can immerse themselves in the serenity and solitude of these ancient monastic communities. There you will find marvellous churches built on the peak of rock formations, like The Great Meteoron Holy Monastery of the Transfiguration of the Saviour.
7. Olympia: The birthplace of the Olympic Games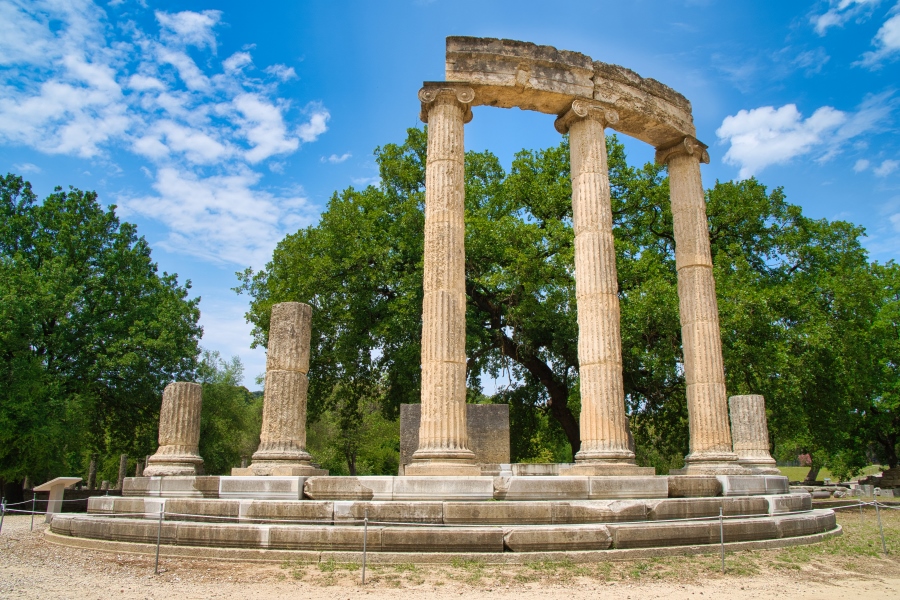 Last but not least, you cannot leave Greece without visiting Olympia, the birthplace of the iconic Olympic Games. Perhaps one of the most important sites in the ancient world, today it fills visitors with the same amount of joy and excitement. As you wander through the Archeological Site of Olympia, you can see the majestic Temple of Zeus, where the colossal statue of the god once stood as a symbol of power and inspiration. You can still feel the energy of the ancient stadium, where warriors and heroes put out their best efforts into breaking all the records, and displaying the unimaginable powers. Visiting Olympia is a chance to immerse yourself in the essence of human achievement, to connect with the enduring legacy of athletic excellence, and to marvel at the sheer resilience and dedication that the Olympic Games embody.
When in Olympia, you can learn more about the site by visiting the Museum of the Olympic Games and Archaeological Museum of Olympia. There you can also try out the Smili Art Workshop, where visitors get to work on marble sculpting. To fully immerse yourself into the essence of Olympia, you can even prebook a virtual reality (VR) tour, and walk around the place with a special VR headset.
When to visit and other tips
The ideal time to visit is during the spring and early summer months of April to June or the fall months of September to October. These periods offer milder weather and fewer crowds compared to the peak summer months of July and August. Remember to pack lightweight clothing, comfortable shoes, sunscreen, and a hat to protect yourself from the sun. When in Greece, embrace the laid-back Mediterranean lifestyle and take the opportunity to savour the delicious local cuisine. However, be cautious with tap water and opt for bottled water. Also, keep in mind that most of the shops are closed on Sundays. You should also respect the cultural customs by dressing modestly when visiting religious sites. By keeping these considerations in mind, you'll be able to fully enjoy Greece's rich history, breathtaking landscapes, and warm hospitality without any complications.

Looking for more destinations to add to your bucket list? Here are our top picks for the best art destinations around the world.
Credits for the Main photo: Santorini © AdobeStock
Inspire our community
A global community of enthusiastic and curious ones. Diverse voices. Subscribe for free to share your vision and enhance our art-filled world.


To leave a comment you must
sign in