Events
Tribeca Film Festival 2023: Full feature lineup
This June, the 2023 Tribeca Film Festival is set to captivate audiences, immersing them in a world of unparalleled storytelling and creative innovation. The festival kicked off in New York City on June 7 and runs until June 18, with a stellar lineup including 'Cinnamon', directed by Bryian Keith Montgomery Jr., 'Bucky F*cking Dent' by David Duchovny and documentaries about Stan Lee, Rock Hudson and news anchor Dan Rather.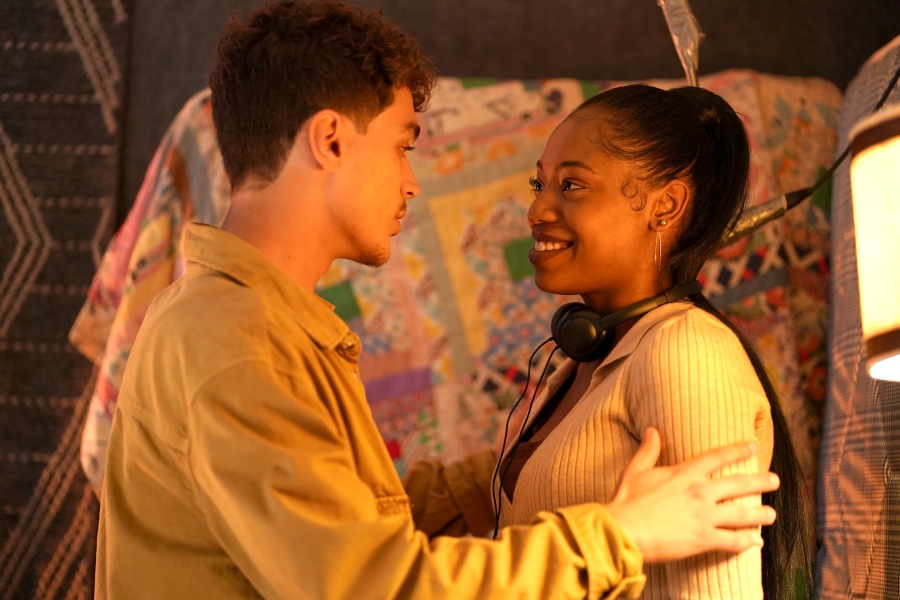 A lineup of exceptional films and talented filmmakers across various backgrounds
For its 22nd year, the Tribeca Festival showcases 109 feature narrative, documentaries, and animated films from 127 established and emerging filmmakers across 36 countries. The impressive lineup comprises 93 world premieres, one international premiere, eight North American premieres, one U.S. premiere, and six New York premieres.
Presented by crypto platform OKX, this year's Tribeca Festival brings together 43 debut directors and 29 returning filmmakers with their latest projects. An unprecedented milestone and a huge move for the industry, 68% of the feature films in competition are directed by women, while 41% of all features come from female directors. Notably, 36% (39) of the films come from BIPOC filmmakers, including two indigenous talents.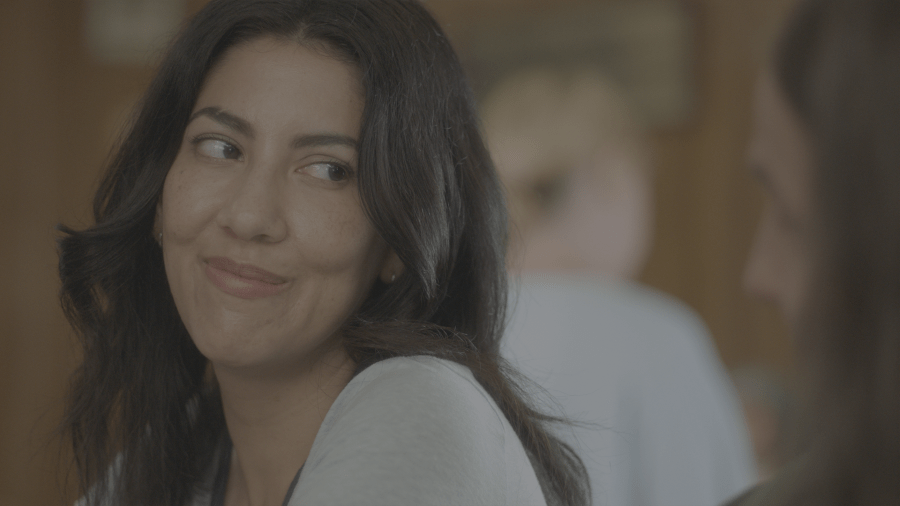 'Bucky F*cking Dent' by David Duchovny © Jeff Powers
A film festival rooted in activism and creative expression
For over two decades, the Tribeca Festival has been the hub of visionary storytelling, attracting established icons and promoting rising stars. Created by Robert De Niro, Jane Rosenthal, and Craig Hatkoff in 2001, the festival was born from the noble mission to revitalise Lower Manhattan following the tragic 9/11 attacks.
Founded on the belief that art can inspire change, the festival is known for uniting artists and audiences in a celebration of diversity and creativity through film, TV, music, audio storytelling, games, and immersive experiences. With strong roots in independent film, Tribeca champions visionary filmmakers, discovers talent, curates groundbreaking encounters and unveils new ideas through premieres, exhibitions, conversations, and live performances.
The Tribeca Festival is a celebratory event that honours artists and uplifts attendees, and this year is no exception [...]. Over the course of 12 thrilling days, we invite audiences to explore the magic of storytelling as a powerful tool of democracy, activism, and social awareness,
says Tribeca Festival co-founder and Tribeca Enterprises CEO Jane Rosenthal in the official press release.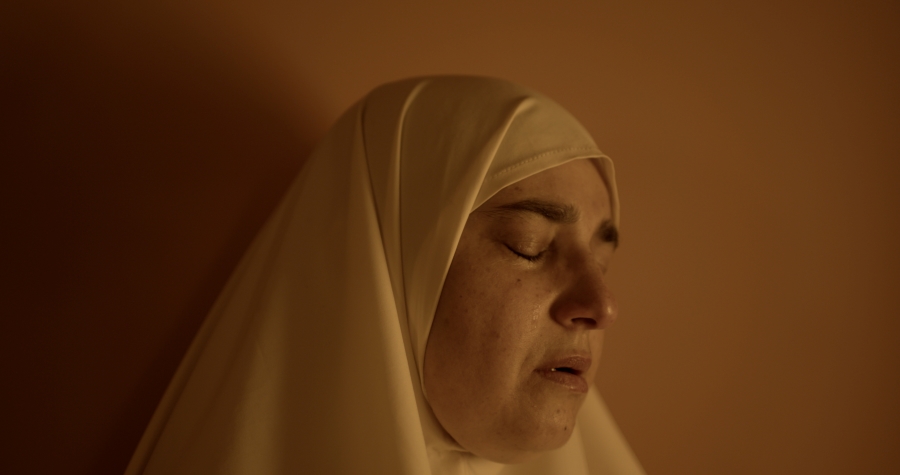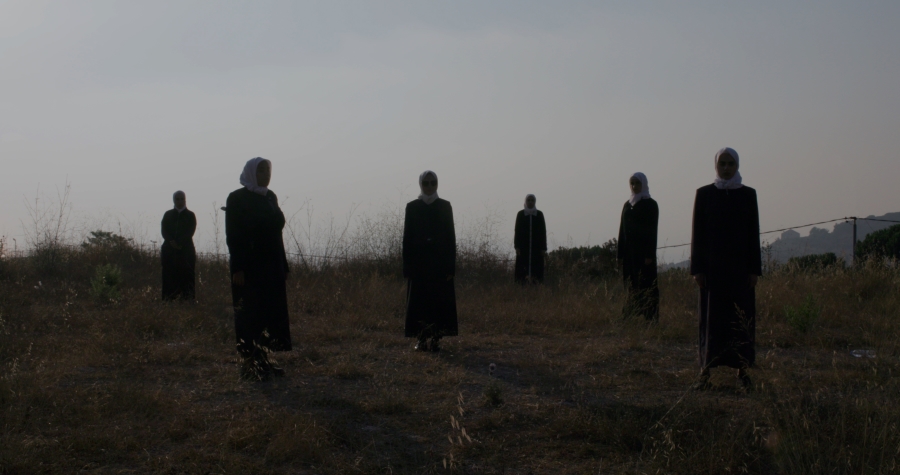 'Q' by Jude Chehab. Photo 1 - Hiba Khodr cries during prayer © Jude Chehab; Photo 2 - Archival of group members in devotional practice © Hiba Khodr
What to expect at the 2023 Tribeca Film Festival
Programming invites audiences to explore 'the cinema of reality' with 53 documentary features across all categories, from Maria Fredriksson's chilling 'The Gullspång Miracle', David Gutnik's 'Rule of Two Walls', and Maggie Contreras' 'Maestra' to world premieres from Academy Award winners and nominees such as Julie Cohen (Every Body), Waad al-Kateab (We Dare to Dream), Morgan Neville, Sam Pollard, Rob Epstein and Jeffrey Friedman.
The Tribeca Festival continues its commemoration of Juneteenth through the 'Expressions of Black Freedom' programme.
For this third year, the programme highlights a festival-wide celebration of the 50th anniversary of hip-hop, the world premiere of 'All Up in the Biz', a documentary about New York hip-hop legend Biz Markie, and the world premiere of 'Cinnamon', starring Damon Wayans and Pam Grier.
We're proud to highlight the 50th anniversary of hip-hop as a culture-defining genre that originated right here in New York City, with insightful world premieres about beat-boxing legends and live performances from today's top-charting musicians,
notes Rosenthal.
This year's festival also brings to attention a selection of films by actors-turned-directors, such as 'First Time Female Director' by Chelsea Peretti; 'Maggie Moore(s)' by John Slattery; 'Downtown Owl' by Lily Rabe and Hamish Linklater; 'Bucky F*cking Dent' by David Duchovny; 'The Listener' by Steve Buscemi; and 'Eric LaRue' by Michael Shannon.
Furthermore, the Spotlight+ category (a series of live events accompanying each premiere) is set to excite audiences with performances by She Is The Music artists, curated by Alicia Keys, following the premiere of 'Uncharted' and Gloria Gaynor after the world premiere of 'Gloria Gaynor: I Will Survive', as well as conversations with news anchor Dan Rather and director Frank Marshall after the premiere of 'Rather'.
This year's slate of films is a joyful celebration of everything we love about the big screen experience,
says Tribeca Festival Director and VP of Programming Cara Cusamano in a press release.
We are bringing to New York eye-popping 3D films and rousing music docs, white-knuckle thrillers and knee-slapping comedies, independent edge and old Hollywood glamour. And as potent as the work is on-screen, we are equally excited to 'plus up' the moviegoing experience off-screen with an incredible lineup of live experiences in 'Spotlight+'.
From exclusive premieres to provocative documentaries, foreign films, exhibitions, panel discussions and live performances, the 2023 Tribeca Festival once more celebrates creativity and amplifies diverse voices in the art of filmmaking.
Highlights of the 2023 Tribeca Festival Feature Film selection
U.S. NARRATIVE COMPETITION
Bad Things, (United States). Directed by Stewart Thorndike.
Cypher, (United States). Directed by Chris Moukarbel.
The Graduates, (United States). Directed by Hannah Peterson.
Lost Soulz, (United States). Directed by Katherine Propper.
Mountains, (United States). Directed by Monica Sorelle.
The Secret Art of Human Flight, (United States). Directed by H.P. Mendoza.
Smoking Tigers, (United States). Directed by Shelly Yo.
Somewhere Quiet, (United States). Directed by Olivia West Lloyd.
INTERNATIONAL NARRATIVE COMPETITION
Boca Chica, (Dominican Republic). Directed by Gabriella A. Moses.
Dead Girls Dancing, (Germany, France). Directed by Anna Roller.
The Future, (Israel). Directed by Noam Kaplan.
Je'vida, (Finland). Directed by Katja Gauriloff.
Marinette, (France). Directed by Virginie Verrier.
Richelieu, (Canada, France, Guatemala). Directed by Pier-Philippe Chevigny.
Silver Haze, (Netherlands, UK) Directed by Sacha Polak.
A Strange Path, (Brazil). Directed by Guto Parente.
DOCUMENTARY COMPETITION
Between the Rains, (Kenya). Directed by Andrew H. Brown, Moses Thuranira.
Breaking the News, (United States). Directed by Chelsea Hernandez, Heather Courtney, Princess A. Hairston.
The Gullspång Miracle, (Sweden, Norway, Denmark). Directed by Maria Fredriksson.
The Lionheart, (United States). Directed by Laura Brownson.
Maestra, (United States, France, Poland, Greece). Directed by Maggie Contreras.
Q, (Lebanon, United States). Directed by Jude Chehab.
Richland, (United States). Directed by Irene Lusztig.
Rock Hudson: All That Heaven Allowed, (United States, United Kingdom, New Zealand). Directed by Stephen Kijak.
Rule of Two Walls, (Ukraine). Directed by David Gutnik.
Stylebender, (New Zealand). Directed by Zoe McIntosh.
Take Care of Maya, (United States). Directed by Henry Roosevelt.
Transition, (United States). Directed by Jordan Bryon, Monica Villamizar.
For more inspiring films to watch, check out Must-see movies from Cannes film festival 2023.
Inspire our community
A global community of enthusiastic and curious ones. Diverse voices. Subscribe for free to share your vision and enhance our art-filled world.


To leave a comment you must
sign in