Insight
A review of Tagide — one of Lisbon's most charming, elegant restaurants
Tagide, a charming restaurant located in the heart of Lisbon in Portugal, was the first restaurant in Lisbon to be awarded a Michelin star.
Upon entering Tagide, you're greeted with a warm welcome before being led up winding stairs. As soon as you step into the dining room, you'll be struck by the larger-than-life images of six classical Gods, depicted using traditional Portuguese blue and white tiles, known as 'azulejos', and the views of Lisbon's historic centre framed by the large windows.
With its elegant decor, excellent tasting menu, fascinating history and superb service, here we delve into why you won't want to miss the opportunity to dine at Tagide.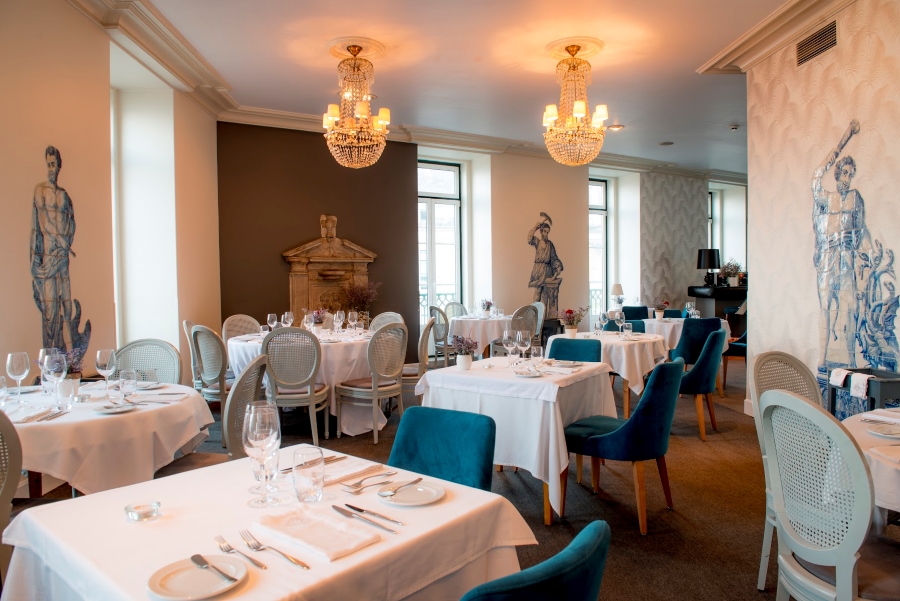 A delightful tasting menu
Tagide's tasting menu, consisting of 7 "moments", invites you on a journey that blends different flavours beautifully. The way the dishes are presented is just as awe-inspiring as their taste, with each dish carefully crafted and arranged to create a visually stunning masterpiece. Enhance your experience with a wine pairing carefully selected to complement each dish.
You'll start off with their delectable Foie d'epice bread with cherry, making for a delightful opening to your meal. Then come the tender razor clams, with rice, smoked bell pepper, coriander, and a burst of flavour from the caviar.
The Mushrooms Choux, grilled broccoli, cauliflower, and pork "papada" is also delightful, with the savoury flavour of the pork pairing perfectly with the earthy mushrooms and tasty cauliflower.
Then comes the comforting succulent sea bass, beautifully accompanied by celery ball puree, cherry courgette, and carrot, followed by the Oxtail, with "rocha" pear purée, brussel sprouts, carrot pickle, and parsnip.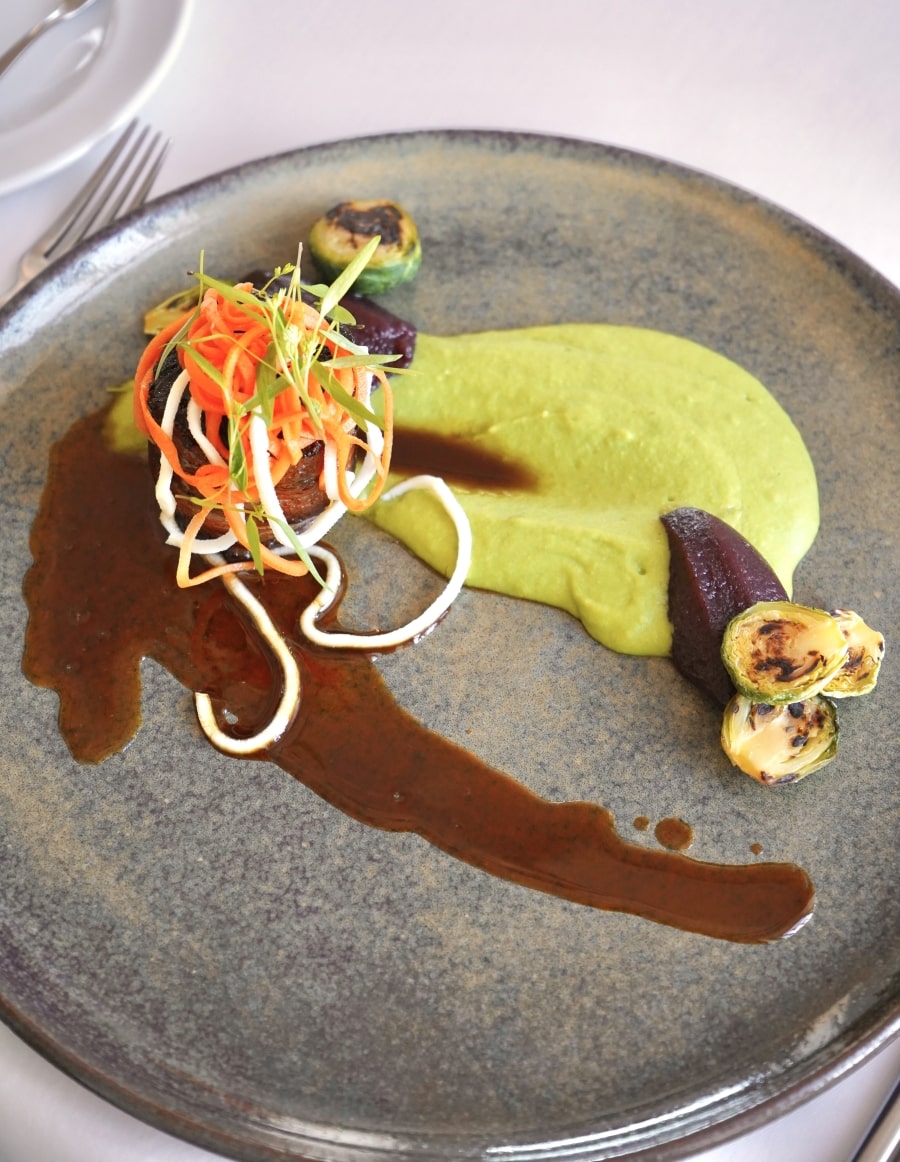 You'll finish off the meal with their divine, light and airy profiteroles which are filled with a creamy white chocolate filling that pairs perfectly with the refreshing kiwi and tangy raspberry granite.
The wine list at Tagide is extensive, with a wide selection of Portuguese wines that perfectly complement the food, including wines produced exclusively for the restaurant. The knowledgeable staff are happy to provide recommendations and help you choose the perfect wine to pair with your meal.
The dishes are served on ceramic pieces created by the restaurant's owner, Suzana Barros de Brito, who also runs her own ceramic brand called Terr.a.mar.
Tagide's history: a gathering place for Lisbon's artistic and literary community
The restaurant's location in the heart of Lisbon is another major draw for visitors. Tagide is situated in the historic Chiado neighbourhood, just a short walk from Lisbon's Praça do Comércio and the famous Santa Justa Lift. The restaurant is also close to many other famous attractions in Lisbon.
Tagide restaurant has a rich history that goes back to the 1950s, when it was known as "Restaurante-boite Tágide". At that time, the space was not only a fine dining establishment but also a nightclub that hosted a variety of international and Portuguese artists, including Charles Aznavour, Gilbert Bécaud, and Simone de Oliveira. However, in 1970, the decision was made to convert the venue into a fine dining restaurant.
In 1973, the space underwent a thorough renovation to align with the new direction of the restaurant. Over the years, Tagide became a popular gathering place for Lisbon's artistic and literary communities.
In the mid-20th century, Tagide underwent a major renovation and was transformed into a more modern and upscale restaurant. The new owners maintained the restaurant's commitment to quality and tradition, while also introducing new culinary techniques and flavours.
Largo da Academia Nacional de Belas Artes 19, Lisbon, 1200-289
Tasting Menu € 93
For more delicious travel inspiration, check out our review of Perilla in London.
Inspire our community
A global community of enthusiastic and curious ones. Diverse voices. Subscribe for free to share your vision and enhance our art-filled world.


To leave a comment you must
sign in