Art
A sneak peak of Rome's world-class Borghese art gallery
Nestled within the verdant Villa Borghese, the Borghese Gallery in Rome, an opulent villa built by Cardinal Scipione Borghese with an awe-inspiring collection, is a great place to seek shelter during the summer months. Housing masterpieces by the likes of Bernini, Caravaggio, Raphael, and Titian, the enchanting museum is surrounded by an oasis of greenery with a glistening lake and centuries-old trees.
Scipione Borghese, who was Pope Paul V's nephew and an astute art collector, commissioned Bernini to create impressive works that in his words, would "stimulate the imagination". With 20 rooms spread across two floors, this used to be Borghese's private villa but after it was bought by the Italian state in 1902, it was (luckily for us) opened to the public.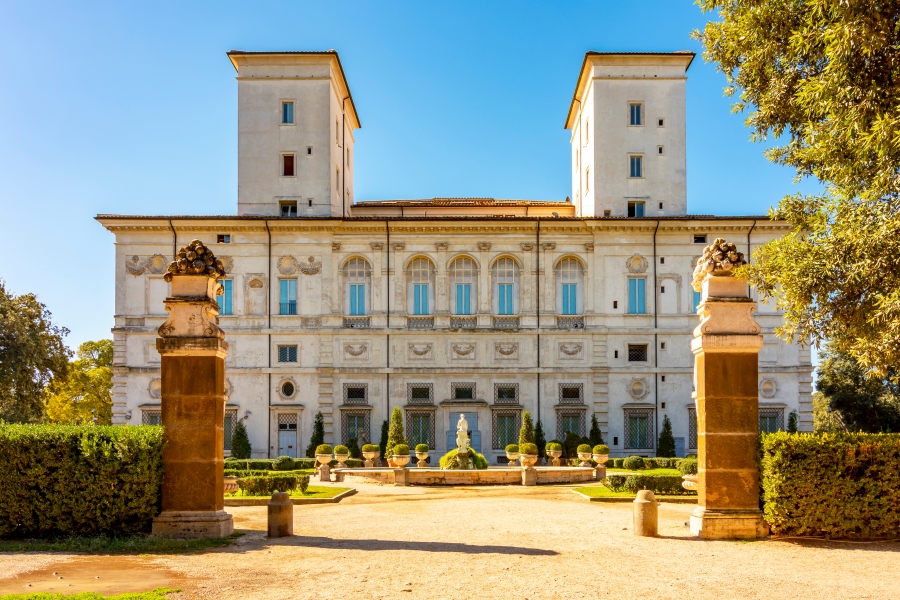 Here are just five of many magnificent masterpieces that will ignite your imagination when you visit the Borghese art gallery this summer.
1. Mariano Rossi's trompe l'oeil ceiling fresco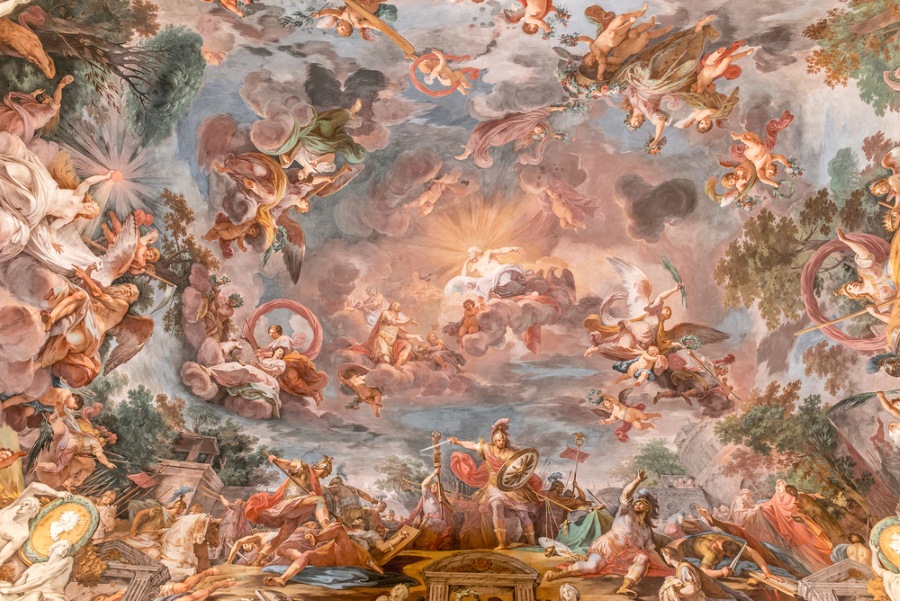 One of the most alluring works of art can be found on entering the first room. This trompe l'oeil ceiling fresco created by Sicilian artist Mariano Rossi between 1775 and 1779 appears as though it were three-dimensional, and depicts Romulus being welcomed by Jupiter to Olympus as Furius Camillus fights Brennus, king of the Gauls.
2. Rape of Proserpina by Gian Lorenzo Bernini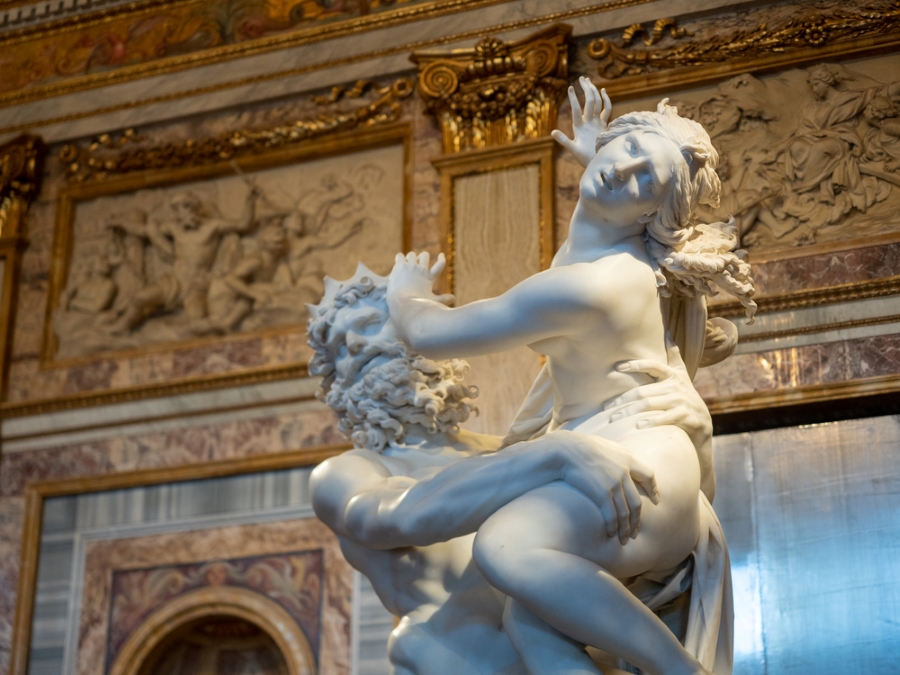 'Rape of Proserpina' (c. 1621-1622) is one of several of exquisite works of art made by the sculptor and architect Gian Lorenzo Bernini you'll find at Galleria Borghese. Created in the 17th century and inspired by Ovid's 'Metamorphoses', it depicts the dramatic mythological scene of the abduction of Proserpine, the daughter of Ceres, by Pluto, the god of the underworld. Evoking intense emotions, Proserpine's anguish and fear are palpable as she tries to escape Pluto's forceful grasp. Another sculpture that will leave you in awe by Bernini is 'Apollo and Daphne.'
3. Self Portrait as Bacchus by Caravaggio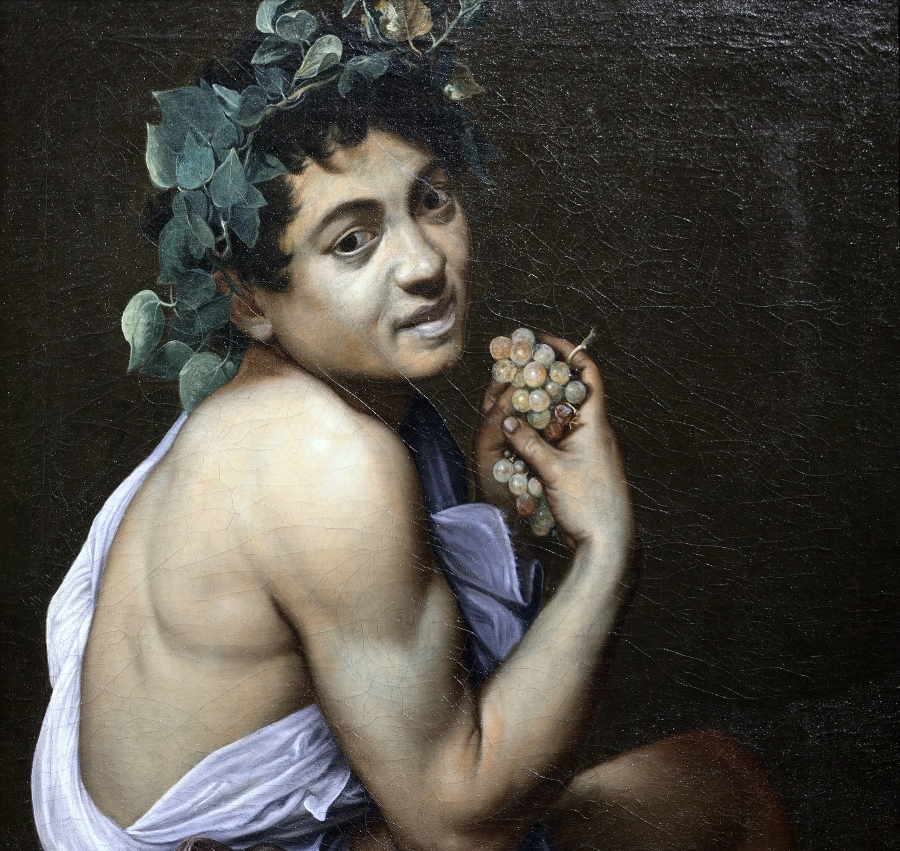 'Self-Portrait as Bacchus' (c. 1593), also known as the 'Sick Bacchus', is a painting of the God of wine and inebriation, holding a bunch of grapes in his hands as he turns to look at us. It's believed to be a self-portrait of the artist by many critics and is one of the works that belonged to Giuseppe Cesari which Borghese confiscated in 1607 for alleged possession of firearms. 'Boy With Basket of Fruit' was another of his works that is believed to have been confiscated and which you'll find here. Created during an early phase in his career, it combines a still life with portraiture which broke with tradition at the time.
4. David with the head of Goliath by Caravaggio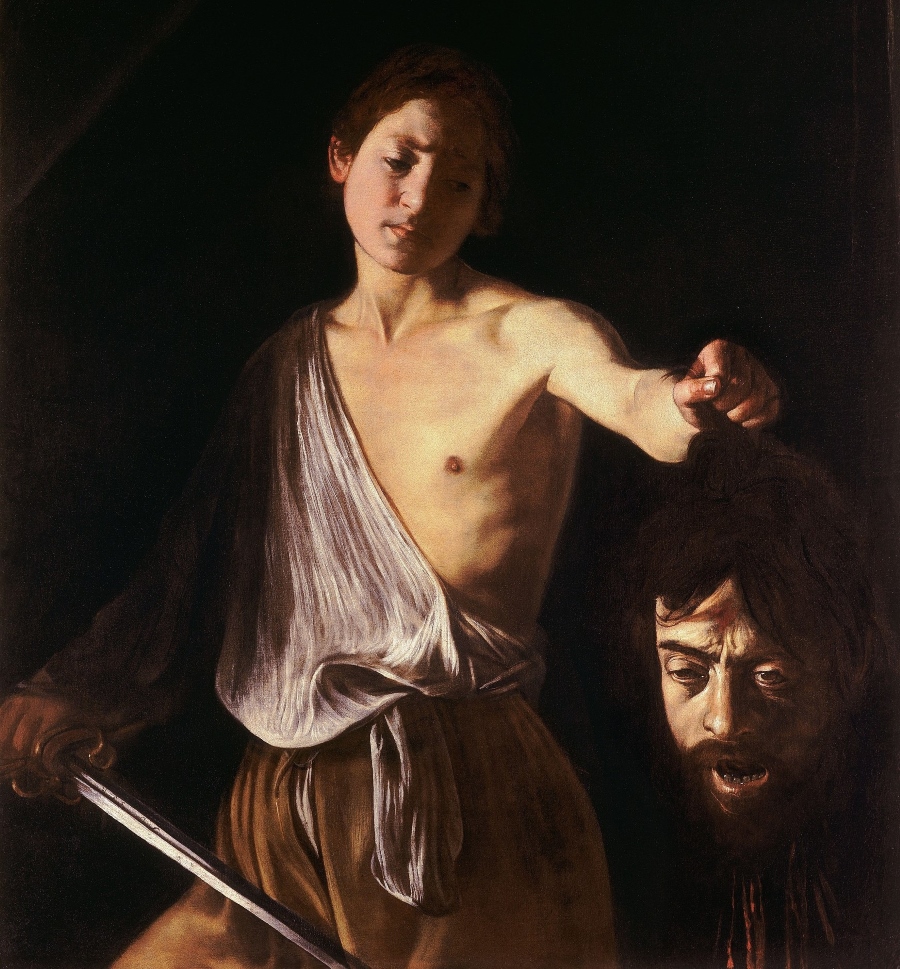 Another work that belonged to Giuseppe Cesari was 'David with the head of Goliath' (c. 1610) which depicts the victory of the hero of Israel over the Philistine giant Goliath. Caravaggio made it when he was in Naples, in exile after charges of murder, and he portrayed David looking rather melancholically at Goliath's head, which is actually a self-portrait of the artist. According to the gallery, the sword shows the abbreviation 'H.AS O S, which has been deciphered as 'humility kills pride', suggesting that the artist sent the canvas to Scipione Borghese as a gift for Pope Paul V to ask for forgiveness and be able to return to Rome.
5. The Judgement of Solomon by Jusepe de Ribera
Jusepe de Ribera's 'The Judgement of Solomon' narratively and realistically depicts a scene from the Bible, in which King Solomon is summoned to rule between two women who have just had a baby, who live under the same roof and both claim they are the mother of the baby which is still alive. When the King decides to split them in two, the actual mother of the baby decides to give up the child and reveals the truth. With a Caravaggesque use of light and shadow, this is a dramatic and moving painting and one of Ribera's most outstanding works.
Borghese Gallery
Piazzale del Museo Borghese, 5
Tickets € 13,00
If you're looking more must-visit art destinations to visit in the Eternal City, don't miss our guide to Rome's Palazzo Doria Pamphilj.
Inspire our community
A global community of enthusiastic and curious ones. Diverse voices. Subscribe for free to share your vision and enhance our art-filled world.


To leave a comment you must
sign in