Art
Star artworks at Rome's Palazzo Doria Pamphilj
Rome's Palazzo Doria Pamphilj, the city's largest private collection and one of Europe's most fascinating art-filled palaces, is home to 650 stupendous works, including masterpieces by Raphael, Caravaggio, Titian and Velázquez. The family seat, which dates from 1505, is nestled in Via del Corso behind a porticoed courtyard and has 1000 rooms. Here are five of the most dazzling masterpieces you'll find here.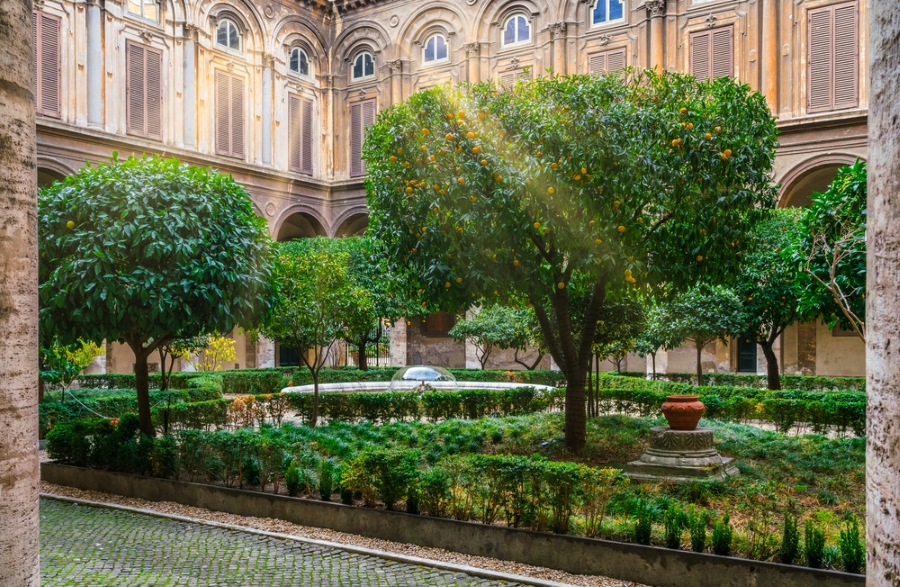 The Velvet Room: Beautiful marble busts
Decked out in rich, red Genoese wallpaper that dates back to the 17th century, the Velvet Room features renowned Italian sculptor Alessandro Algardi's impressive marble bust of Roman patron Benedetto Pamphilj wearing an intricate ruff. Above him there's a painting by Ventura Lamberti, titled 'Narciso alla Fonte.' Another bust created by Algardi depicts Pope Innocent X, looking stern and powerful, his head tilted downwards. Hagar and Ishmael, attributed to Mattia Preti, and the Sacrifice of Isaac by Pasquale Chiesa, are among other masterpieces lining the walls.
Guido Reni: 'A fight between putti and amorini'
This oil on canvas (c. 1625) attributed to Guido Reni — the most renowned artist in 17th century Italy, is among many stunning works you can see in Aldobrandini Gallery (First Wing) and represents a class struggle between the plebeians and aristocrats. Reni is said to have created this work to thank Marchese Facchinetti for stopping him from being imprisoned after a confrontation with the Spanish Ambassador.
Caravaggio's 'Penitent Mary Magdalene' and 'Rest on the Flight to Egypt'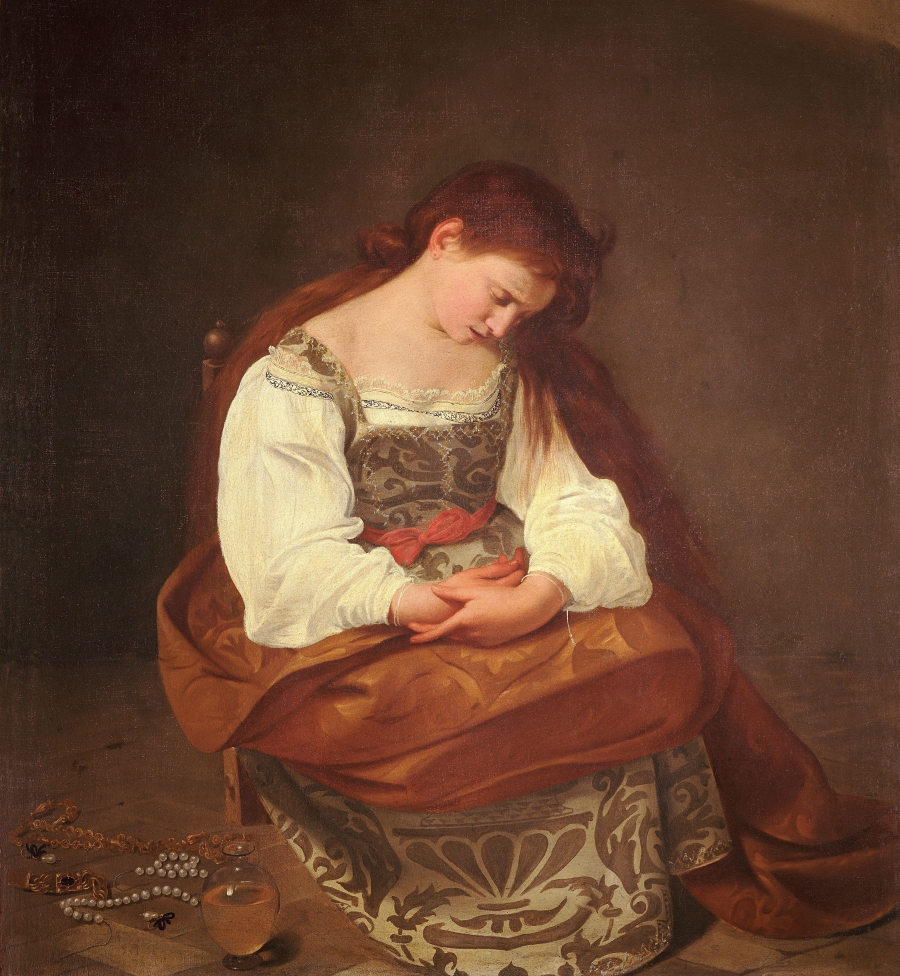 Also lining the walls of the Aldobrandini Gallery are two of the greatest artworks in history created by Caravagio: Penitent Mary Magdalene (1594–95) and Rest on the Flight to Egypt (c. 1597). The former was created early on in the Baroque artist's career and cinematically depicts a scene from the 13th-century Golden Legend by Italian chronicler and archbishop of Genoa, Jacobus de Voragine. Mary Magdalene — the Bible's alleged sex worker — is depicted mystically, sitting on a chair slouching with her head down. Her hands are clasped, and there are broken pearls on the floor beside her, as she leaves behind a life society considered overindulgent and immoral. Caravaggio's other masterpiece on display here, 'Rest on the Flight to Egypt', narrates a famous religious theme in the history of art: The Holy family fleeing to Egypt to save the Christ Child following a warning by an angel, which in Caravaggio's idyllic painting is playing the violin. It's a beautiful artwork you won't want to miss seeing in the flesh.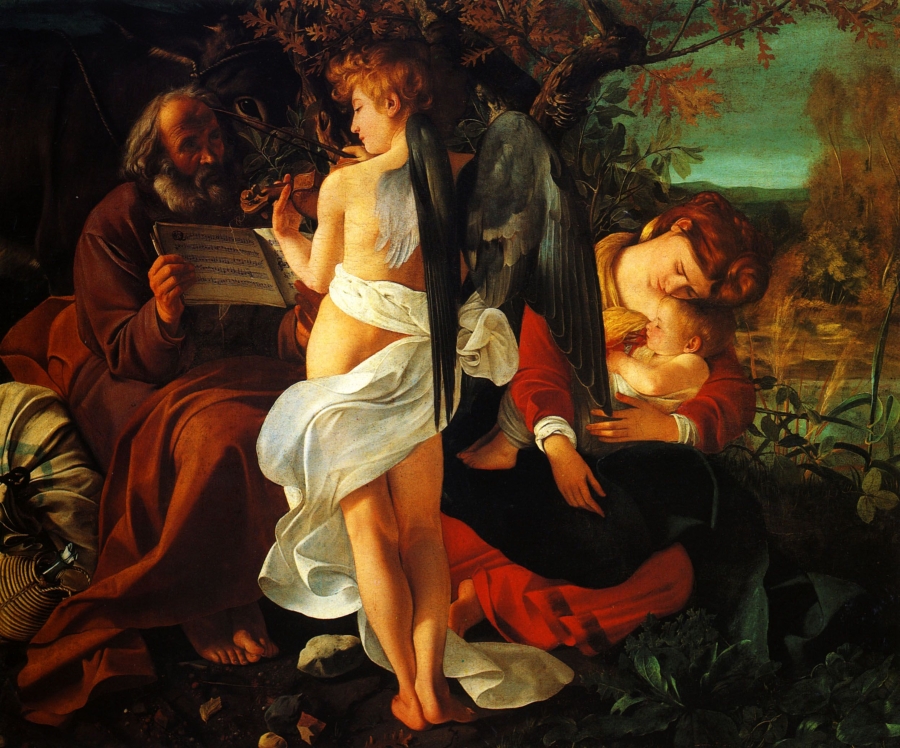 Diego Velasquez's portrait of Pope Innocent X
Diego Velasquez's portrait Pope Innocent X, painted between 1649 and 1650, is perhaps the finest work at the Galleria Doria Pamphilj (the gallery considers it the "masterpiece" of the collection) and there is also a funny story behind it: When the pontiff saw the portrait Velasquez had done of him, he is said to have exclaimed "Troppo Vero!" ('too true!') and ordered to have it hidden away from the public. Unlike the Gian Lorenzo Bernini busts depicting him, he is portrayed realistically. The work is also symbolic since it was created during a turmoil in international politics and inspired Francis Bacon's 'Screaming Pope' — a distorted version of Velaquez's artwork.
Doria Pamphilj Gallery
Via del Corso, 305, 00186 Rome, Italy
Open daily 9am -7pm
Credits for the Main photo: Rest on the Flight into Egypt by Caravaggio (1597) © Wikipedia Commons
Photo credits: © Wikipedia Commons
Inspire our community
A global community of enthusiastic and curious ones. Diverse voices. Subscribe for free to share your vision and enhance our art-filled world.


To leave a comment you must
sign in