Art
Celebrating Christmas through art: Five inspirational paintings
Nativity scenes, one of the most central and recognizable themes in early Christian art, have been depicted throughout history through various mediums including mosaics, sculptures and paintings. But what about artworks that capture the excitement of celebrating during this holiday season?
Christmas, which of course today entails rushing to get everything ready, decorating, wrapping gifts during the cold snowy season, has also been a great source of inspiration for many European artists. Here we look at five inspirational Christmas paintings created over the past centuries.
Viggo Johansen's 'Silent Night', 1891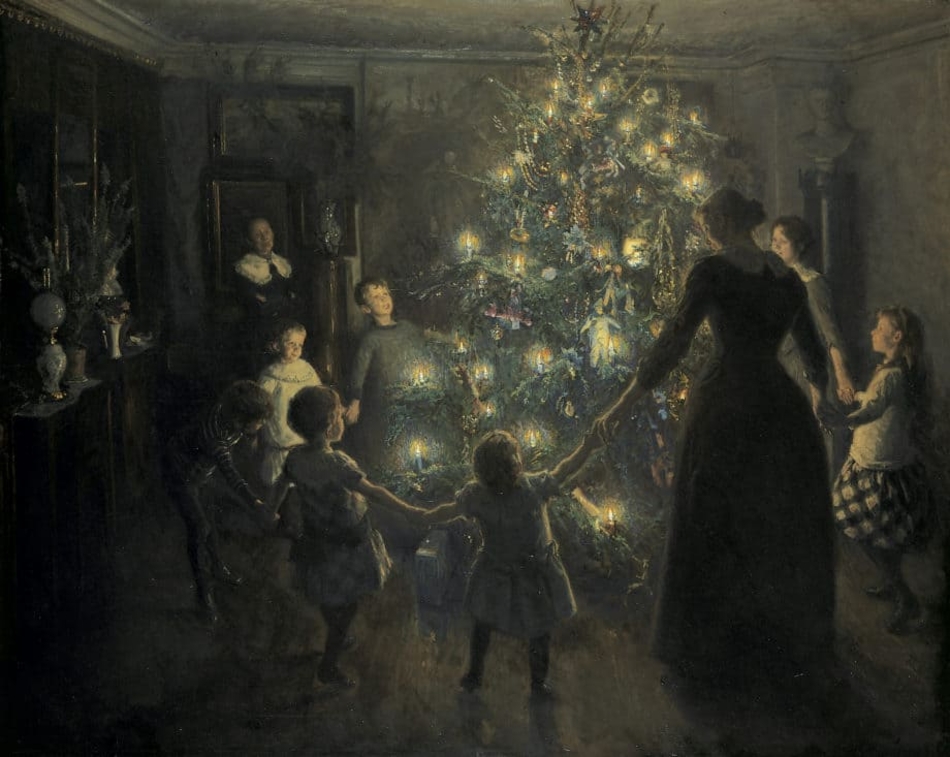 Danish artist Viggo Johansen (1851-1935) depicted everything from landscapes to portraits and domestic chores. 'Silent Night' is set in Johansen's home, where his family celebrated Christmas. But of course it would have been impossible to finish the painting in just one night. So throughout 1891, every member of the artist's family had been posing for him to draw the details and the decorations were kept intact, just as they had been displayed on Christmas Day the previous year. It was probably a bit unusual for the artist's family members to spend a Christmas relegated to just one of the rooms of their house, but this slight inconvenience brought this wondrous painting to life.
Albert Chevallier Tayler's 'The Christmas Tree', 1911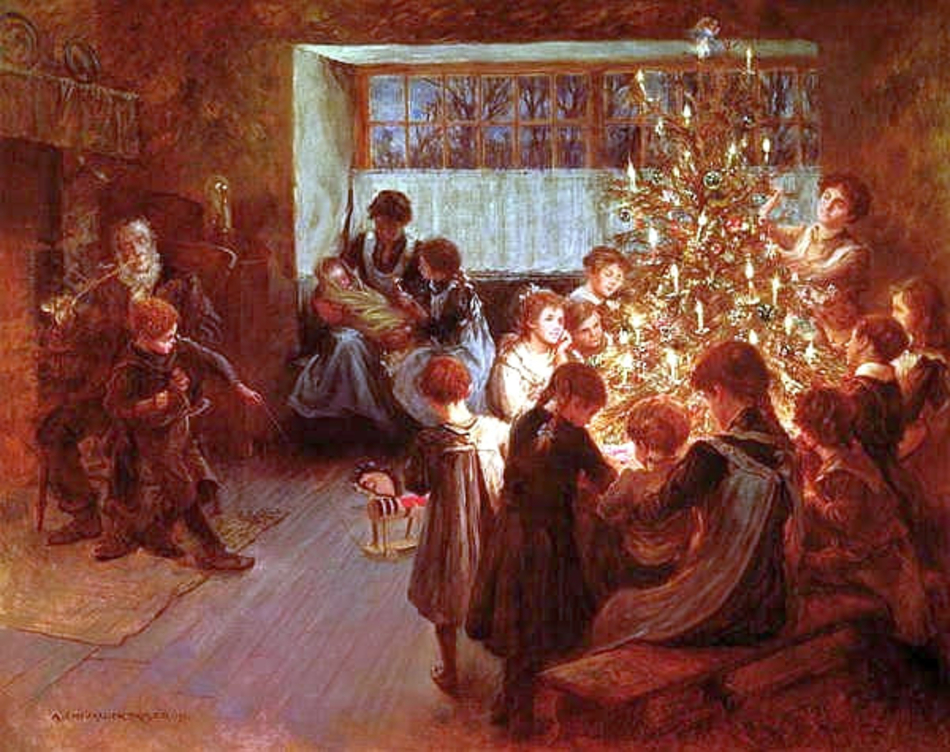 Another heart-warming scene depicting Christmas celebrations was made by English painter Albert Chevallier Tayler (1862-1925). This idyllic painting shows a big family during the holiday evening. A man is seen calmly resting near the fireplace and looking after a boy playing with his new toy, a mother probably telling tales or singing to her little child, and a group of children decorating the Christmas tree and admiring the lights of the candles on it. It feels as though even the cold weather seeping in through their partly covered window can't interrupt their cosy, magical evening.
Marcel Rieder's "Decorating the Christmas Tree" 1898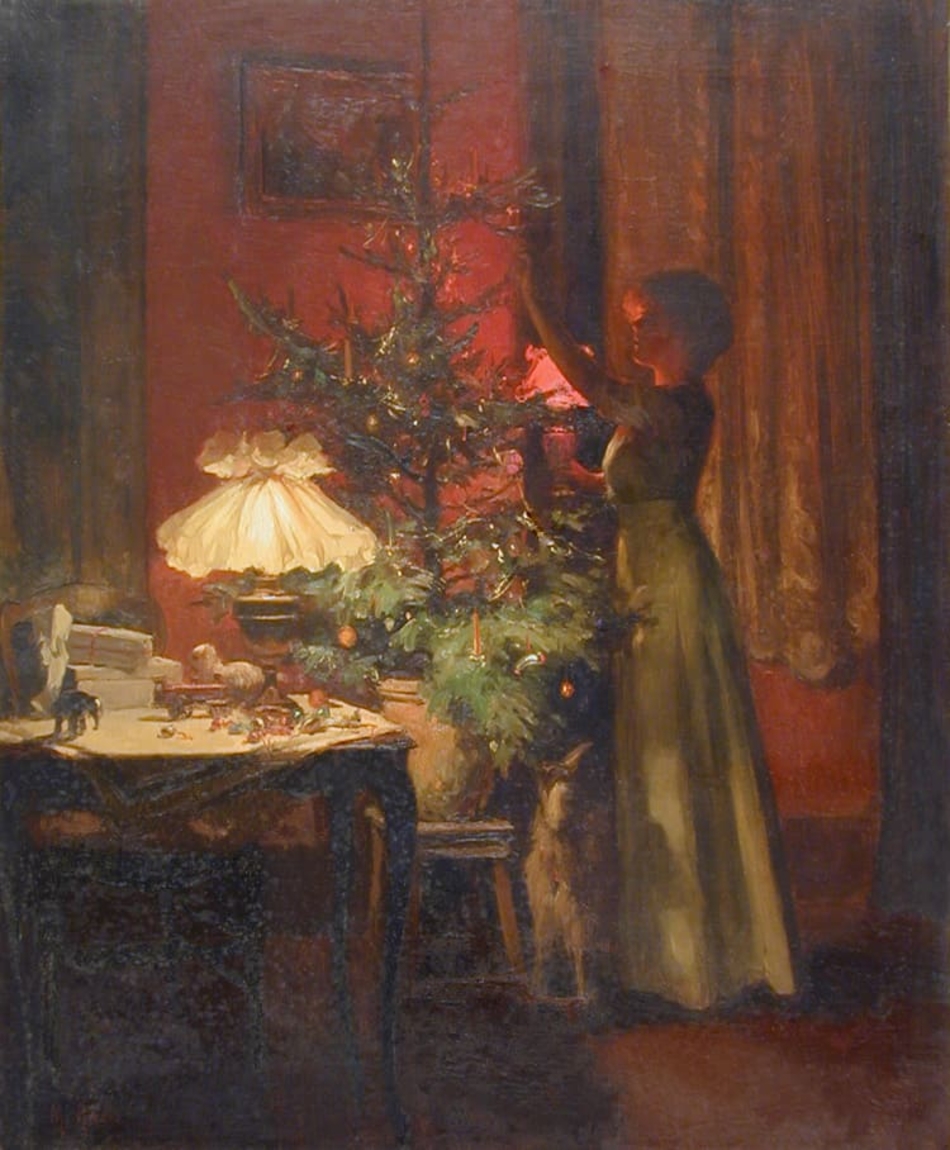 Many artists have depicted the joyful act of decorating a Christmas tree. French painter Marcel Rieder (1862-1942), who is known for his paintings of peaceful domestic scenes lit by lamps, painted 'Decorating the Christmas Tree' (1898). This is a painting in which Riedel created an intimate and magical atmosphere in the run up to Christmas. There are no happy children running around — just a young woman decorating the tree alone. But still, the lights of the lamps on the table arm softly lighten the room to create that miraculous, magical Christmas atmosphere.
Joseph Farquharson's 'The Shortening Winter's Day', 1903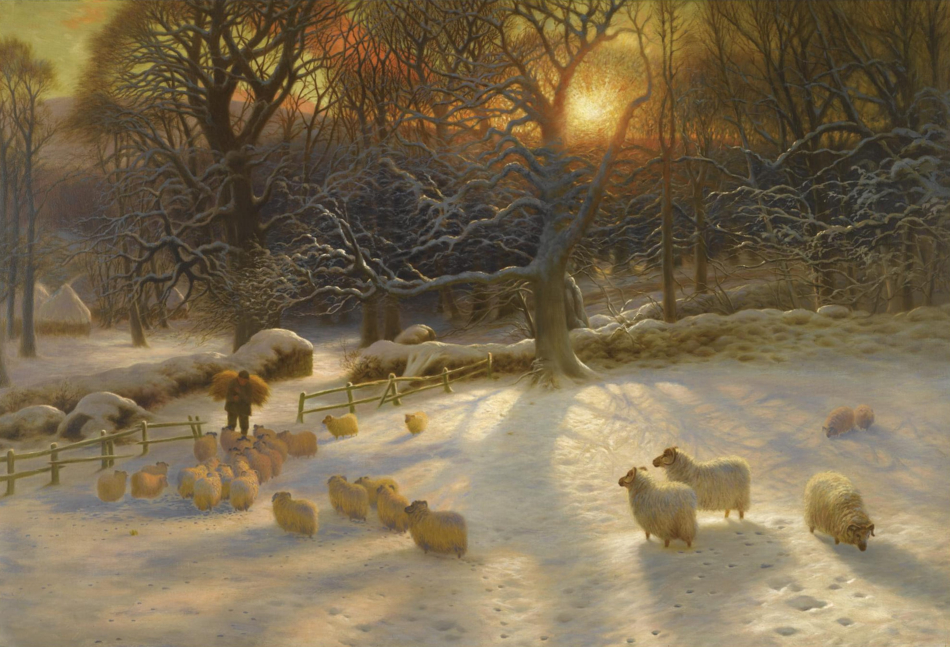 Joseph Farquharson (1846-1935) wasn't just an artist but also the owner of a 20,000-acre estate in Aberdeenshire. So it is no wonder that one of his favourite themes for paintings was the surrounding landscape. He was even given the nickname 'Frozen Mutton Farquharson' for painting so many winter landscapes. In 'The Shortening Winter's Day' (1903), the artist depicted sheep walking through the snow, lit by the golden evening sun. This painting became more well-known after being featured on the popular Hallmark Christmas cards.
Paul Cornoyer's 'Christmas in Madison Square Park' (1912)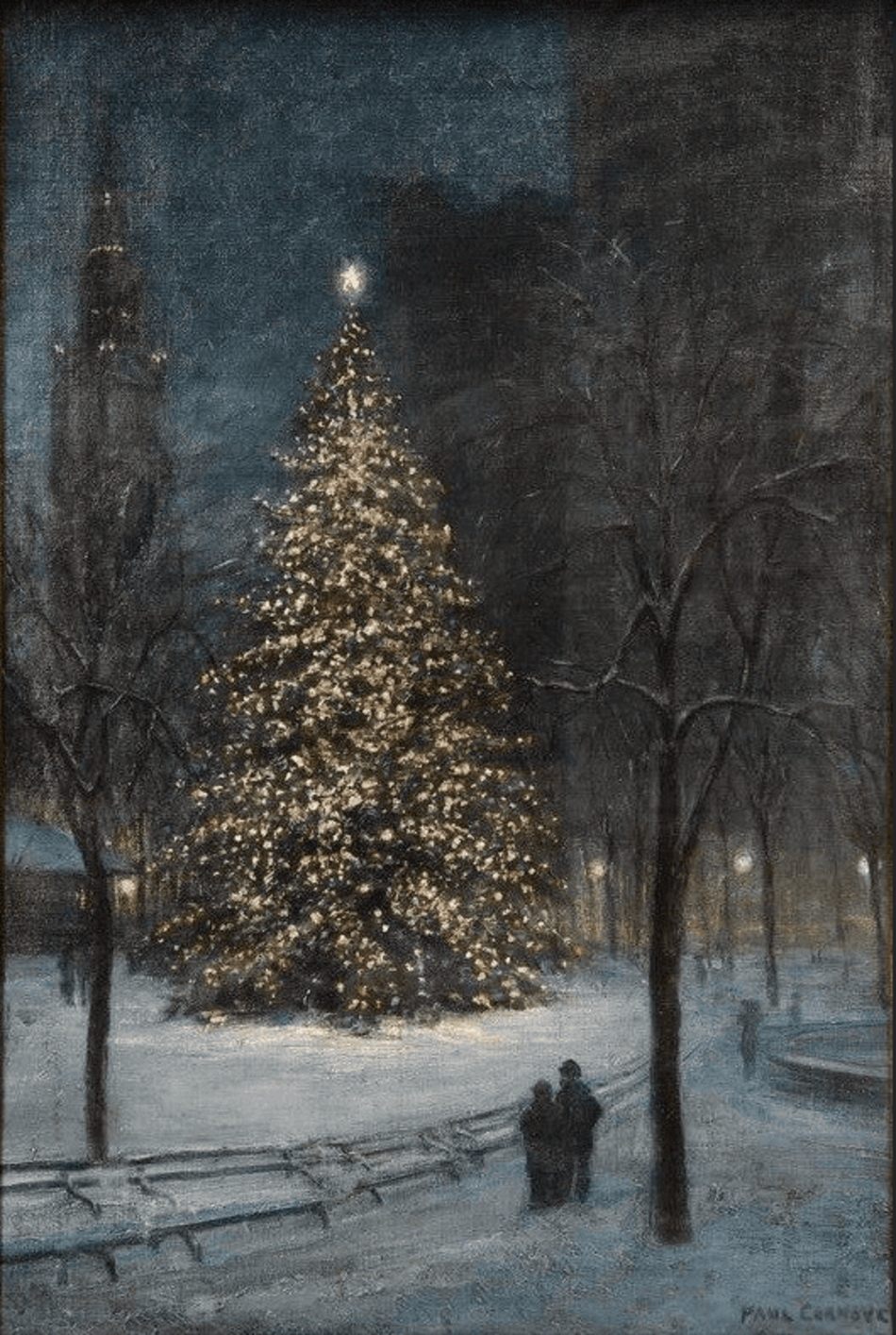 Public Christmas trees are an important tradition during this holiday season. 'Christmas in Madison Square Park' (1912) painted by American artist Paul Cornoyer shows what is probably one of the first official public Christmas trees in New York, in Madison Square park. It shows a beautiful Christmas tree lit with thousands of lights and a bright star on the top standing in the middle of the park on a frosty evening. A couple of passers-by admire its beauty while peacefully walking, probably on their way to Christmas dinner. Because nothing is better than a pleasant stroll before the big celebration, right?
Stay inspired throughout the winter and make sure you also explore our selection of delightful classical concerts in London and must-read classic books.
Photo credits: © Wikipedia Commons
Inspire our community
A global community of enthusiastic and curious ones. Diverse voices. Subscribe for free to share your vision and enhance our art-filled world.


To leave a comment you must
sign in