Lifestyle
Christmas dishes from around the world
From the UK to Germany, there is an array of festive food traditions to discover. While for most people, Christmas involves a feast, every country has its unique dishes and traditions.
Here are some of the most delicious dishes people in other countries have during the festive season.
UK: Pigs in blankets
Pigs in blankets are sausages wrapped in bacon and cooked in the oven. They're different from their American counterpart, which isn't a Christmas tradition and replaces the bacon with pastry.
Pigs in blankets are essential to a Christmas day dinner in the UK. The recipe for these savoury delights first appeared in 1957 and in 1990, English chef Delia Smith helped popularise the recipe by including it in a cookbook. The importance of pigs in blankets to the Christmas meal for the UK cannot be understated: They're so popular some butchers promote a national pigs in blankets day in December.
Greece: Stuffed cabbage leaves
In Greece, stuffed cabbage leaves will usually always be on the table. The cabbage leaves are stuffed with minced meat and rice and then topped with a lemon-flavoured sauce. In the North, the dish is known as yiaprakia, whilst the rest of the country calls it lahanodolmades.
Spain: Cochinillo
One of the delights of Christmas meal's in Spain is the roast suckling pig or cochinillo. The pig is cooked until crispy and laid on top of a bed of onions and potatoes. It's really popular in Castilla y Leon and is usually served on Christmas Eve and ordered months in advance from Segovia and Valladolid. Cochinillo has formed part of the palette in Castilla since the Roman conquest of Hispania.
Portugal: Bacalhau
A typical Christmas meal usually consists of meat like turkey, chicken or lamb. However, meat dishes aren't the norm in every country. For example, in Portugal, the traditional Christmas meal isn't complete without salted codfish, or bacalhau, which is served on Christmas Eve. Cod is an integral part of Portuguese cuisine, as 20% of all cod caught around the world is eaten there. There's a religious aspect to this as well: Meat was traditionally forbidden during fasting days and lent so cod made for a great substitute for those foods.
China: Apples in a beautiful box
China has a Christian minority and of course, being a Communist, country, religious celebrations aren't encouraged at all and it isn't a public holiday. But that doesn't mean the Chinese don't get together to feast and have fun. Typical foods on Christmas day in China include roast pork, Chinese dumplings (jiaozi) and spring rolls. But one of China's traditions is really sweet: People like putting apples in a beautiful box with a message and gifting them to loved ones.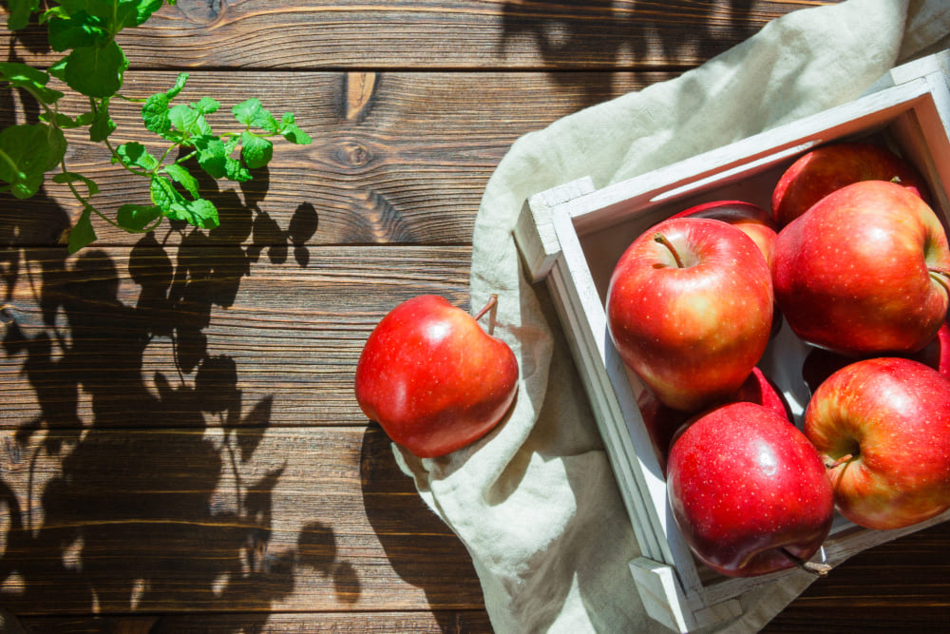 Delicious desserts
Canada: Nanaimo Bars
Nanaimo Bars are triple-layered: The base consists of a layer of graham crackers mixed with butter, sugar, water, Dutch cocoa powder, shredded coconut, graham cracker wafer crumbs, and almonds. The next layer is a buttercream filling topped with chocolate ganache. This is considered a no-bake desert and became popular in British Columbia after the Second World War. Its rise in popularity was thanks to the end of rationing. Many of the ingredients for the Nanaimo Bars, such as sugar and butter, were now available.
In 1979, Susan Mendelson opened a catering and café restaurant to help pay for tuition in which she sold the now famous bars, which helped cement the bars success. And in 2006, these bars were declared Canada's favourite confection in a poll by the National Post.
Ireland and UK: Christmas pudding
Christmas pudding is similar to Christmas cake, but is steamed for hours and served alongside custard or butter brandy. It used to be known as Plum Pudding. Then the first recipe, where it was officially called 'Christmas Pudding', was written by Eliza Acton in 1845 in a book called Modern Cookery for Private Families. (Or Modern Cooking in all its Branches.)
This is a popular dessert in Ireland and the UK. It is typically brought to the table laced with brandy and set alight, making it a showstopper of Christmas desserts, and it is the only way you should be serving this iconic dessert!
Germany: Bratapfel
A typical Christmas day dessert, Bratapfel is made with core apples, stuffed with nuts and marzipan and then baked. It is perfect as a warm sweet treat and served with vanilla ice cream or custard. Apples are one of the most widely grown fruits in the country, which is why so many dishes use apples as an ingredient.
Credits for the Main photo: © Shutterstock
Inspire our community
A global community of enthusiastic and curious ones. Diverse voices. Subscribe for free to share your vision and enhance our art-filled world.


To leave a comment you must
sign in