Art
Leighton House: Museum and Walking Tour
Located just off of Kensington's leafy Holland Park, the Leighton House Museum represents a central cultural and artistic hub of 19th-century London. Home and studio to one of late Victorian society's most celebrated artists, Frederic Leighton (1830-1896), the present-day museum offers an immersive experience into a uniquely creative artist and his milieu. In its integration of aesthetic traditions from the classical and the modern, to the East and West, Leighton House is a compelling and important point of entry into the imaginative life of Victorian London.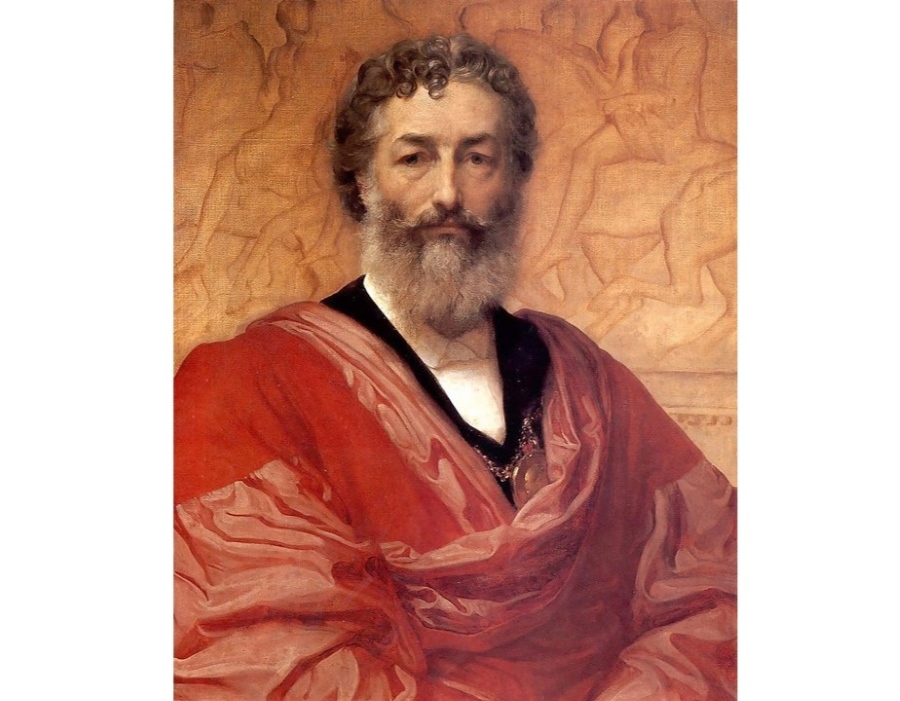 Frederic Leighton's life and career
Born in 1830 in Scarborough, Yorkshire, Frederic Leighton belonged to a wealthy family. Both Leighton's father and grandfather were medical doctors and as a result, he began to study anatomy at a young age. This formative base in technical skills served as a major influence on his distinctive artistic choices in representing the human subject when he later decided to become a painter.
After honing his craft and knowledge as an artist through his training in Europe, Leighton returned to London, where he commissioned architect George Aitchison to construct the famous Holland Park address, an amalgamation of arts of Classical and Eastern cultures. In 1878, Leighton was elected President of the Royal Academy of Arts, a role he went on to serve in for the next eighteen years until he died in 1896.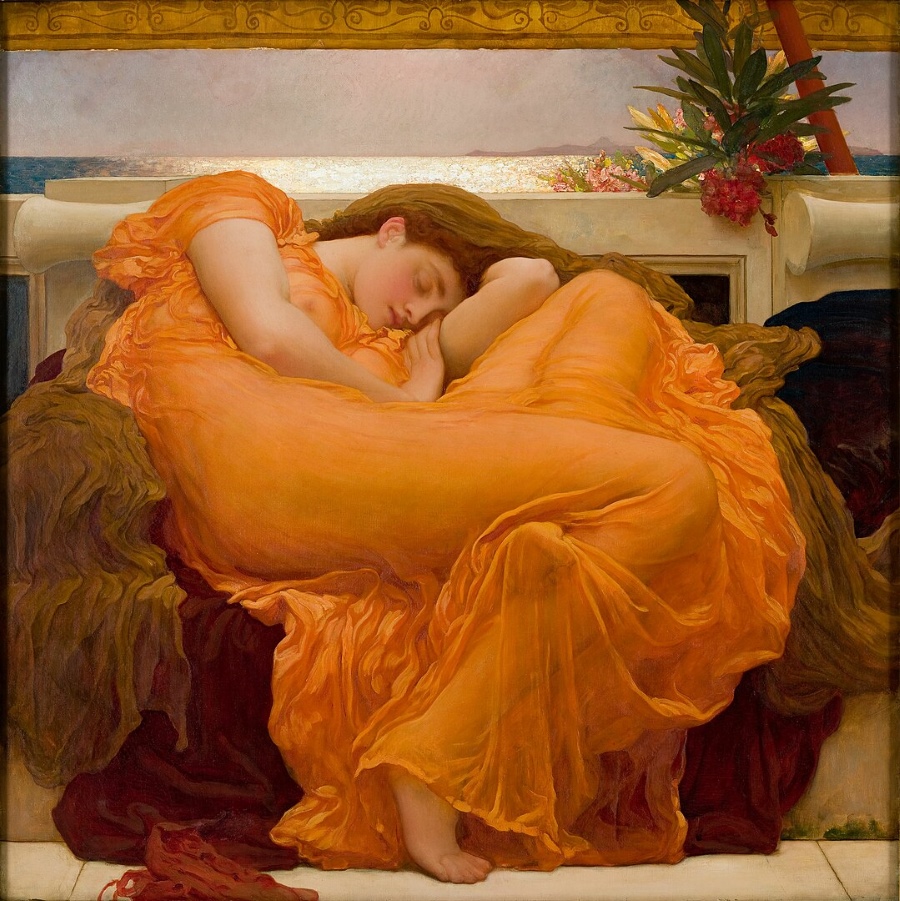 Leighton House: Interior Worlds
Immediately discernible through the Persian-inspired exteriors, the cross-cultural basis for Leighton's lavish studio is best exemplified in its infamous Arab Hall, envisioned by Leighton following his travels to a diverse mix of cities, including "Palermo, Granada, Istanbul, Cairo, and Damascus". The eclectic mélange was facilitated by Leighton's architect Aitchison, whose original drawings offer a map for the intended tiling of the interiors.
Leighton acquired the tiles and eventually fitted them around the walls through his trips to Egypt, Syria, and Turkey. The luminous dome above the fountain is surrounded by luxurious gold friezes (replete with avian motifs that complement the evocations of the) and black and white mosaic floors that conjure both Leighton's Middle Eastern influences as well as the mosaics of ancient Rome.
On the upper floor, Leighton's paintings, as well as his immense collection of contemporaries' works are arranged in the studio and Silk Room, which feature landscapes of the Orient and episodes of love and tragedy from Greek mythology.
The establishment of continuity with the past is sustained in the tableaux lining the staircase from the turquoise-tiled Narcissus Hall, which include the Pre-Raphaelite[1] artist John Byam Liston Shaw's 1894 painting 'Silent Noon', a representation of Dante Gabriel Rossetti's poem, published thirteen years prior:
Your hands lie open in the long fresh grass,—
The finger-points look through like rosy blooms:
Your eyes smile peace. The pasture gleams and glooms
Neath billowing skies that scatter and amass (Rossetti, lines 1-4).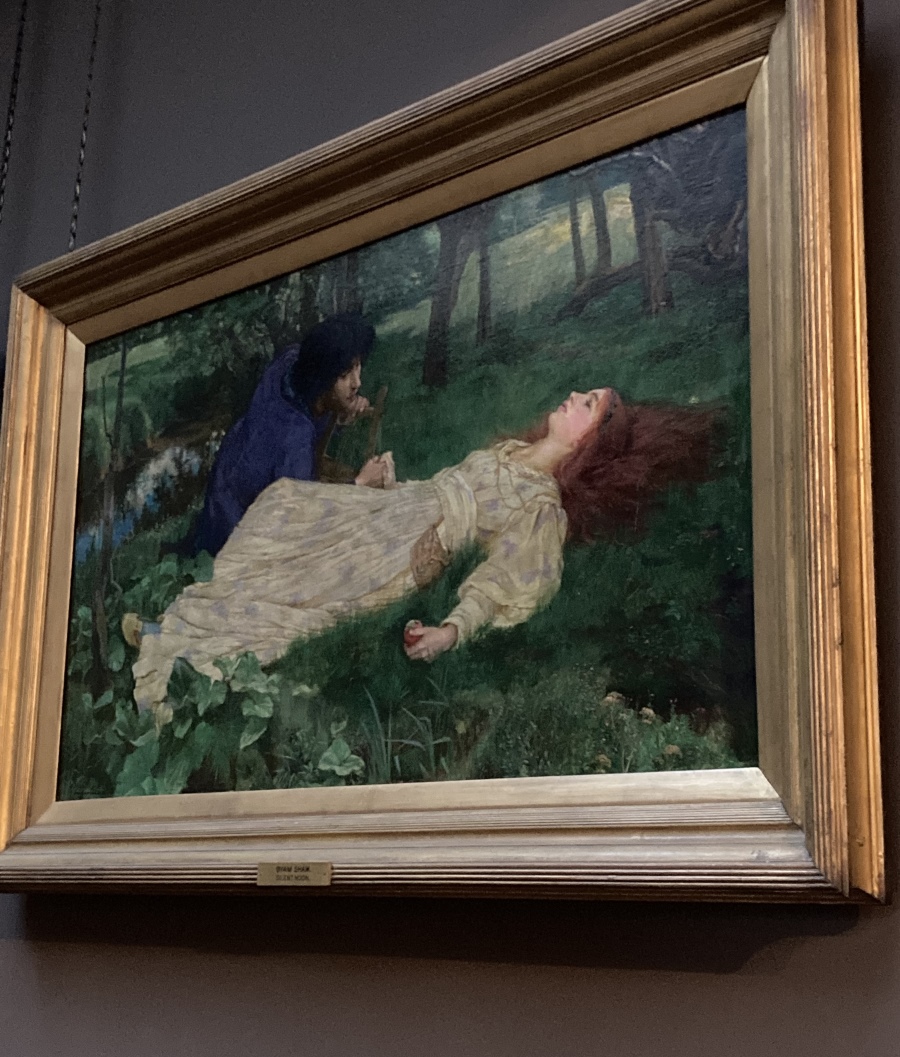 The intertwining of 19th-century literary, poetic, and visual languages within Leighton House reflects the larger texture of Leighton's social sphere.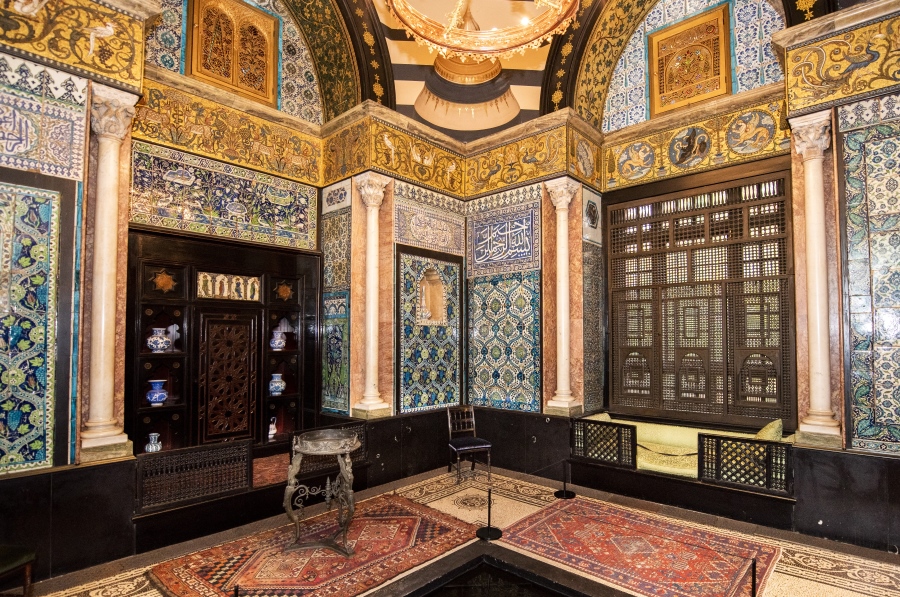 Artists House Walking Tours
A deeper dive into the incredible wealth of famous personalities that lived within Leighton's immediate vicinity is possible through Leighton House's free "Artists Houses Walking Tour".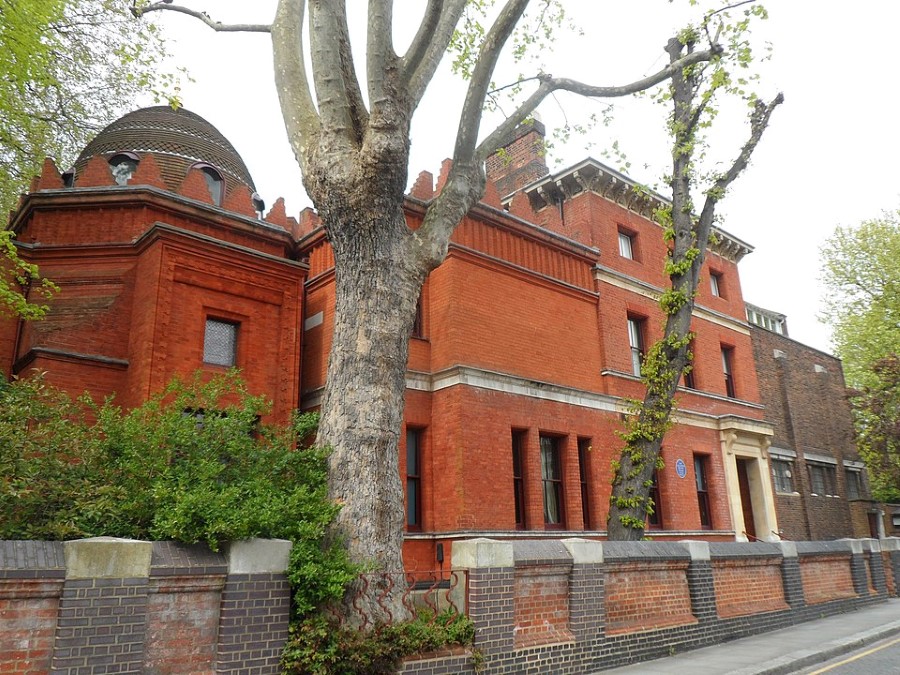 Held biweekly – on Thursdays and Sundays from 11 am to 12:30 pm – the tour begins on Holland Park Road, outside Leighton House, wherein visitors can closely observe the aesthetic blending of East and West in the architectural details of the museum's unique red brick exterior. After learning more about the history of the building, the tour proceeds towards the homes of some of Leighton's most famous neighbours. Comprising vital cultural figures of 19th-century London, visitors are drawn into the lives of Victorian men and women like Punch illustrator Philip May, Pre-Raphaelite painter William Holman Hunt, and artists comprising the illustrious Holland Park Circle.
Curious to discover more historical spots in London? Check out our guide to the 10 most fascinating sculptures in London.
Credits for the Main photo: Orpheus & Eurydice, Frederic Leighton, 1864, acquired by the museum 1960. Wikimedia Commons
Inspire our community
A global community of enthusiastic and curious ones. Diverse voices. Subscribe for free to share your vision and enhance our art-filled world.


To leave a comment you must
sign in